Neck Liposuction
Conveniently located to serve the areas of Roseville, Antelope, Citrus Heights, Rocklin and Sacramento, CA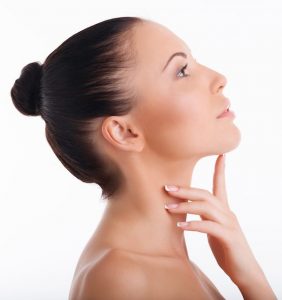 Liposuction is used all over the body to reduce unwanted, stubborn fat that is resistant to workouts.
There are many areas on our body that develop difficult fat. The neck is one such area that workouts and dieting don't seem to impact. Neck liposuction is a meticulously performed procedure that will improve the delicate shape of your neck and face. A neck lipo surgery will slim your lower face and give you smooth skin.
About Neck Liposuction
People underestimate how much the neck impacts the overall appearance of the face. Reducing unnecessary fat and smoothing out the skin will greatly impact your entire face. A neck liposuction procedure will remove unnecessary fat and improve the proportions of your face.
If you're troubled by a "double chin," "turkey neck," or a disappearing jawline, VASER Liposuction is the solution. VASER Liposuction of the neck area is a very rewarding procedure that requires very little downtime.
Many people have troublesome fatty deposits in the neck or chin region, even though they may not carry any significant excess weight. This can be the result of genetics, but the fat that is removed with VASER Liposuction of the neck should be long-lasting. As with all areas of the body treated with VASER, the results are instant, however, unlike other areas, your neck is visible and people will notice the difference right away. At NorCal Liposculpture, Dr. Jack Friedlander typically treats the lower jowls, along with the neck and chin region and the results are phenomenal. There are one to three tiny incisions which are virtually invisible once healed.
Before and After Photos
VASER Liposuction
VASER stands for Vibration Amplification of Sound Energy at Resonance and is a Lipo surgery that implements Ultrasound waves to diminish stubborn fat. This technique will help remove fat within the different levels of the skin, even near the skin surface, for impressive results. VASER lipo will emulsify fat cells while minimizing trauma to surrounding tissues. The result is a slimmer neck and lower face with tighter skin.
Before VASER lipo surgery, tumescent fluid will be administered to the treatment area. Tumescent fluid is made of anesthetic, epinephrine, saline, and sometimes bicarbonate.
The substances used in your tumescent fluid formula may be different. The specifics of your procedure will be determined in your personal consultation.
The tumescent fluid will benefit the VASER procedure in a few different ways. The multiple ingredients will work to contract blood vessels and swell tissue to make fat cells more accessible. The ultrasound waves will agitate the bubbles present in the fluid and help to dislodge fat from surrounding tissues. The combination of these techniques will reduce trauma to your tissue and contribute to a shorter, more comfortable recovery period.
Our surgeons specialize in VASER liposuction. With years of experience and a high patient satisfaction rate, Dr. Friedlander will be able to help you achieve your best outcome!
Benefits
There are many advantages to VASER neck liposuction, the primary one is how much it will impact your appearance. Your face is the first thing people will notice about you. Fat under the chin and along the neck can make you appear old and out of shape. Slimming down this area will enhance the contours of your face, improving those first impressions.
VASER treatment will make neck fat removal simple and completed with minimal downtime. If you are looking for a long-lasting change in your neck and jawline, VASER lipo is your solution!
Candidates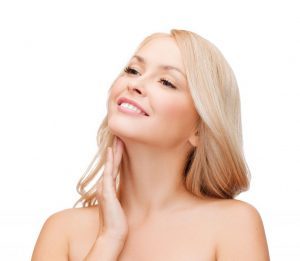 Men and women commonly look into this treatment to reduce stubborn fat in their neck and face. VASER lipo can be performed on healthy adults of all ages. If you have a pre-existing health condition that hinders your healing ability, VASER liposuction may not be a good choice.
Dr. Friedlander encourages anyone interested in neck and face lipo to reach out to the NorCal Liposculpture office. He looks forward to helping you look and feel amazing!
Personal Consultation
During your consultation, you will have the opportunity to discuss your concerns and how you would like to improve your appearance. Dr. Friedlander will listen and ask about your health, current medications, and past procedures to get a good gauge on your health.
The details of the surgery, potential risks, and recovery period will be discussed.
Looking through neck VASER liposuction before and after photographs will help you develop a realistic expectation of how this procedure will impact your appearance. You will be given instructions on how to prepare for the surgery and encouraged to contact our office with any last-minute questions or concerns.
Preparation
Follow the instructions provided by Dr. Friedlander for a healthy recovery.
Pick-up any prescribed medications before your surgery date. You will also need to stop smoking and taking antihistamines a few weeks before and after treatment to ensure your body heals properly. Arrange for rides to and from the appointment and enlist any extra help you think you may need. The goal of your recovery will be to rest and take it easy, having a helper around will help your recovery go smoothly.
Procedure
Tumescent fluid will be administered to your neck and under your chin in strategic locations. Once the fluid has taken effect, incisions will be made through which the VASER probe will be inserted. Dr. Friedlander will work meticulously to target fat cells with ultrasound energy and agitate the bubbles to improve fat break down. The dislodged fat will be removed with a cannula. Once your neck and jawline have been sufficiently sculpted, the incisions will be closed and bandaged.
Recovery
After your procedure, a special garment is worn for 3 days. Swelling and bruising are variable and after two weeks, about eighty to ninety percent of the swelling should resolve, with essentially all of it resolved six to eight weeks after surgery.
During your recovery, you will need to avoid strenuous activity and get plenty of rest.
Follow-up appointments will allow Dr. Friedlander to ensure you are healing well. You should be able to return after a few days and enjoy your newly sculpted neck immediately!
Results
You will notice your impressive results right away. These results will only improve as the swelling diminishes. VASER neck liposuction will not only eliminate your fat, but it will also coagulate local tissues to achieve skin tightening. This will produce smooth, slim results that last for years! Once the fat cells are removed from your body they will not return. Enjoy a defined jawline and slender neck for years!
Complementary Procedures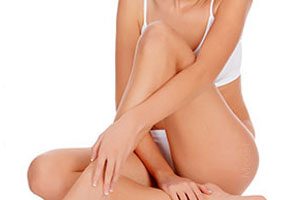 Some patients combine their neck liposuction procedure with another treatment. If you are looking to truly enhance your appearance, liposuction can be used to sculpt your entire body. Liposuction is a simple procedure that will help slim down your problem areas. For example, liposuction can be used to contour your face and abdomen to slim down your entire appearance and improve your curves. Other liposuction treatment areas include the ankles, arms, thighs, butt, breasts, calves, flanks, knees, back, and waist. If you are interested in body contouring and sculpting two areas with VASER liposuction, inquire about your options in your consultation.
Liposuction Cost
The cost of your neck lipo surgery will be influenced by your desired outcome. Dr. Friedlander strives for impressive results that not only improve your appearance but also impact your life. A breakdown of the costs involved will be gone over in your personal consultation. If you would like to learn more, reach out to NorCal LipoSculpture today at (916) 347-7755.
FAQs
What is the recovery time for neck liposuction?
Recovering neck liposuction should only take a few days of downtime. The whole recovery period will last a few weeks. After the first few days, you should be able to return to work.
Does neck liposuction hurt?
No, this procedure is performed under anesthesia. You will be comfortable and relaxed while your neck is treated. Afterward, any uncomfortable symptoms can be controlled with prescribed medication or Tylenol. If you experience any lasting pain, contact Dr. Friedlander.
Does neck liposuction leave scars?
Small, discreet incisions will be made along the neck. These incisions may produce tiny scars that will fade with time.
How much does it cost to get liposuction on your neck?
The costs involved with neck liposuction will be determined based on your desired outcome. Some patients combined multiple lipo treatments in one procedure, causing their procedure to cost more than the average neck lipo procedure. For an estimate, please call NorCal Liposculpture. A consultation will allow Dr. Friedlander to give you a breakdown of all the costs involved.
Can I get rid of my double chin?
Yes! Liposuction is a popular double chin removal technique. Fat under the chin is bothersome and makes individuals appear overweight. Reducing this stubborn fat deposit will return balance to your face and improve the definition of our jawline. Improve the symmetry of your face with a VASER neck liposuction procedure!