Botox
Conveniently located to serve the areas of Roseville, Antelope, Citrus Heights, Rocklin and Sacramento, CA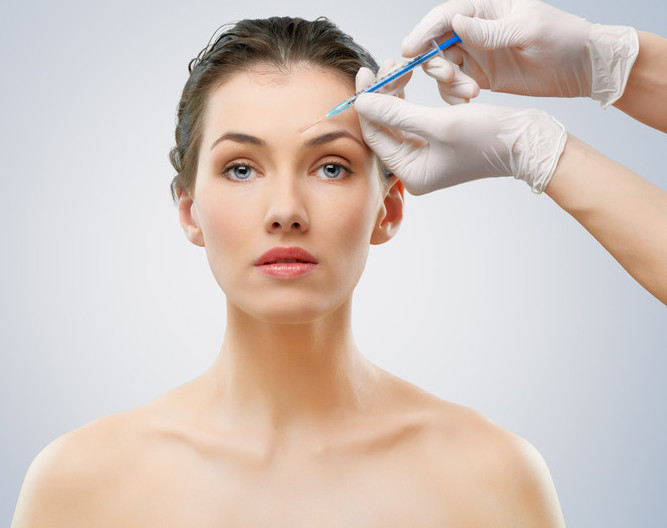 Botox is an injectable neuromodulator that smooths upper facial wrinkles and prevents new wrinkles from forming for the duration of your treatment.
Enhance How You Look and How You Feel
Are you tired of severe facial lines and wrinkles that make you look older than you feel?
Botox provides a simple solution to regain your youthful sheen. With no scars, heavy medication, or downtime, Botox has grown to become the most popular anti-aging treatment in the world. With Botox, you will not only look younger, but you will also feel younger.
NorCal Liposculpture and Dr. Jack Friedlander can help you achieve your aesthetic goals. As experts in rejuvenation treatments, Dr. Friedlander and his team focus on matching all patients with the safest and most effective solutions to meet their goals. If you're ready to discover if Botox is the right treatment for you, contact NorCal Liposculpture today at (916) 347-7755. You can also book your initial consultation online.

About Botox in Sacramento
Botox is a neuromodulator that reduces the appearance of wrinkles and lines on the face. FDA-approved, this treatment has been popular for many years. As a minimally-invasive treatment, you can enjoy dramatic improvements in your face in just a few days!
Botox, or botulinum toxin, will temporarily pause muscle contractions in the affected muscles.
Botox works by blocking the release of certain neurotransmitters, such as acetylcholine. Acetylcholine tells the muscles to contract. When acetylcholine is blocked, your muscles remain relaxed and do not contract or tense up. By strategically injecting certain facial muscles, Botox will help release years of tension. Botox also halts the further development of pre-existing wrinkles. This process results in a smooth, relaxed appearance that can take years off how old you look.
Benefits
Smoothes fine lines and wrinkles
Prevents new wrinkles from forming
Dramatically reduces excessive sweating
Reduces the severity of migraines and improves quality of life
Resolves eye twitching and squinting
Eligible Candidates
Candidates are relatively healthy individuals who are not allergic to any component of Botox. Botox injections are great for men and women that want to preserve their youth and get rid of moderate to severe wrinkles. Botox has also been found to help resolve conditions beyond just wrinkles due to its unique neuromodulation properties.
Upper Facial Wrinkles
Botox reduces the visibility of crow's feet, under-eye wrinkles, and frown lines. Many patients are bothered by deep creases in their forehead that make them constantly appear tired, angry, or worried. Botox will ease that tension and help you appear rested and alert.
Your Personal Consultation at NorCal Liposculpture
Dr. Friedlander and NorCal Liposculpture is located in Roseville, California – a short drive north of Sacramento. NorCal Liposculpture is conveniently located and staffed with expertly-trained and experienced professionals. NorCal Liposculpture's medical and support staff are dedicated to providing you with the highest quality care. Your time with NorCal Liposculpture is very important to us. We are committed to providing you with the first-class care you deserve.
During your consultation, we will get to know you and understand your aesthetic goals and expectations. We will conduct a thorough assessment to determine your eligibility for Botox or discover if an alternative treatment would better fulfill your desires. For instance, if you have wrinkles in your lower face that you wish to treat (such as smile lines or marionette lines) then we may recommend Juvéderm as an alternative treatment.
When you're ready to open a dialogue about Botox and its many benefits, we'd love to hear from you. You can reach our Roseville office at (916) 347-7755. You can also book your initial appointment online. 
"The epitome of patience, knowledge, and kindness…Dr. Friedlander's staff is personable, patient and billing is a breeze. A doctor of this caliber is usually found in Beverly Hills and New York."

Marianne
Preparation
Prior to your Botox appointment, you will need to stop smoking and stop taking blood-thinning medications, such as aspirin and ibuprofen. Taking a break from these products will prepare your body for a healthy treatment and recovery. Notify our office if you sustain an injury or sunburn on your face so that we can reschedule your appointment.
Injection Treatment
When you arrive, we will welcome you to your treatment room. Your clinician will first clean the treatment area then apply a topical numbing agent. After you feel comfortable, we will strategically administer the Botox injections in the best locations suited to each individual. Other clinics might administer Botox in a uniform manner, but we customize each treatment to each patient's unique anatomy which leads to optimal results.
NorCal Liposculpture's in-depth understanding of the tapestry of muscles below your skin will help us target the muscles that cause unsightly wrinkles. By expertly targeting these muscles, we preserve your natural facial features and create a balance between your regular features and cosmetic improvements.
Botox sessions usually will take about thirty minutes.

Easy Recovery
After your procedure, you will need to avoid touching your face and bumping injection sites. Some people might experience itchiness or mild discomfort at the site of injections. This is common and should dissipate within a few days. You may gently apply an ice pack to the treated areas to reduce any swelling or bruising. If you experience prolonged discomfort, please contact our office so we can assist you.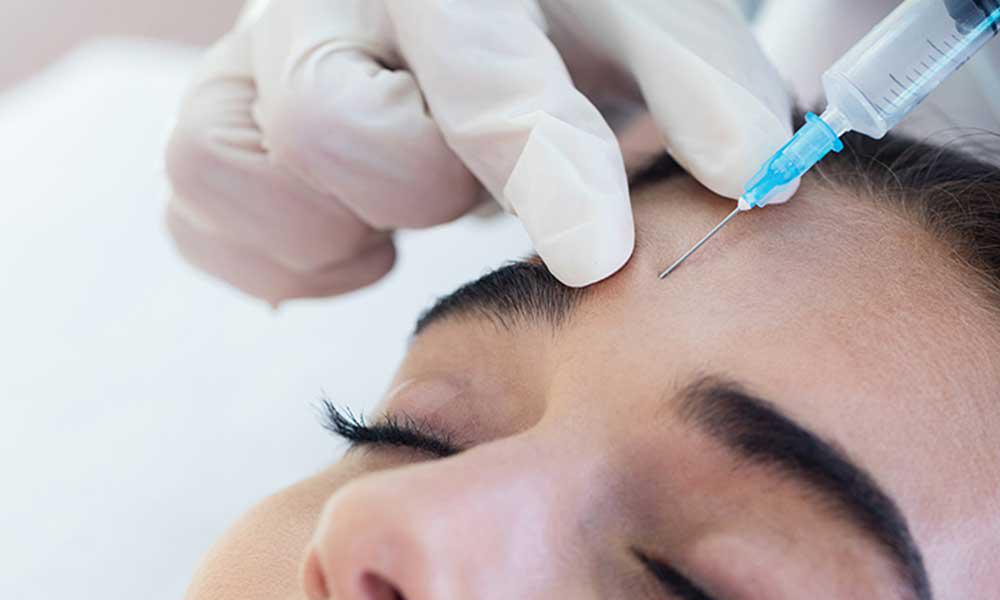 Your regular skin care routine may need some adjustments. Avoid wearing makeup until the treatment site has completely healed. After about forty-eight hours, a light layer of makeup can be applied to reduce any redness.
After your Botox injections, you may begin to notice a reduction in your facial muscles' ability to contract. This will gradually increase within the first 7 days. Then, you will see those fine lines fade away!
Proven Results
Your results develop during your first week. Your wrinkles will slowly fade away and a young, smooth face will surface. Botox can last between three to six months. You will know it is time for a maintenance appointment when your wrinkles begin to slowly re-appear. This transition will be slow and you will be able to spruce up your appearance without anyone noticing those wrinkles. One study found 9 in 10 patients showed at least moderate improvements.[3]
For a preview of the quality of treatment you'll receive from Dr. Freidlander and his team, please read through some of our reviews left by our generous and supportive patients.
How Much Does Botox Cost In Sacramento?
We take our clients' health and results very seriously. We want you to have the best possible experience. Therefore, we will take the time to get to know you so we have an assiduous understanding of your aesthetic goals. Because of our personal, hand-tailored approach for each patient, the cost of each Botox treatment will vary. After your consultation, we will provide you with complete pricing for the treatments discussed. At NorCal Liposculpture, there are no hidden costs.
FAQ
How long do Botox results last?
Botox injections can last up to six months. The timeline of each treatment will vary between patients. Everyone has a unique body and lifestyle that will determine how long Botox works within their system. 
Is Botox safe?
When administered by a certified Botox applicator in a reputable, hygienic clinic like ours, neuromodulators are safe. If you have any concerns, we will perform an allergy test to ensure the formula interacts well with your body chemistry. 
Can Botox be used to address facial lines around my mouth?
Botox is FDA-approved to treat fine lines and wrinkles on the forehead, between the eyebrows, and around the eyes. To treat the lines around the mouth, another treatment may be the best solution for you. Contact our office today to schedule a private consultation to learn more about the cosmetic treatment that will work the best to achieve your desired outcome.
How can I learn more about Botox?
You can follow our blog where we discuss Botox and other hot topics in the world of aesthetic enhancements. When you're ready for a personal assessment, give our Sacramento area offices a call at (916) 347-7755. 
References
Budamakuntla, L., Loganathan, E., George, A., Revanth, B. N., Sankeerth, V., & Sarvjnamurthy, S. A. (2017). Comparative Study of Efficacy and Safety of Botulinum Toxin a Injections and Subcutaneous Curettage in the Treatment of Axillary Hyperhidrosis. Journal of cutaneous and aesthetic surgery, 10(1), 33–39. https://doi.org/10.4103/JCAS.JCAS_104_16
Escher, C. M., Paracka, L., Dressler, D., & Kollewe, K. (2017). Botulinum toxin in the management of chronic migraine: clinical evidence and experience. Therapeutic advances in neurological disorders, 10(2), 127–135. https://doi.org/10.1177/1756285616677005
Frampton JE, Easthope SE. Botulinum toxin A (Botox Cosmetic): a review of its use in the treatment of glabellar frown lines. American Journal of Clinical Dermatology. 2003;4(10):709-25. doi: 10.2165/00128071-200304100-00005