Botox
Conveniently located to serve the areas of Roseville and Sacramento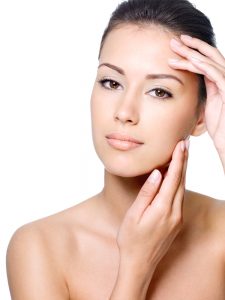 Are you tired of severe facial lines and wrinkles making you look older than you feel? Botox is a simple solution to regaining your youth. With no scars, heavy medication, or downtime, Botox is quickly becoming the most popular anti-aging treatment available!
What is Botox?
Botox, or botulinum toxin, is a neurotoxic protein that will temporarily pause muscle movement.
Botox is a neuromodulator that reduces the appearance of wrinkles and lines on the face. FDA-approved, this treatment has been popular for many years. As a minimally-invasive treatment, you can enjoy this easy-breezy treatment and enjoy dramatic improvements in your face in just a few days!
Norcal liposculpture is dedicated to providing your best, natural results. Dr. Friedlander's understanding of the tapestry of muscles below your skin will help him target the muscles that cause unsightly wrinkles.
By injecting certain wrinkle-causing muscles, Botox will help release years of tension and help the muscle relax. The result will be a smooth, soft surface to your face.
This treatment will help you turn back the clock and have you showing off in no time!
Benefits
One of the primary advantages of Botox injections is that this treatment will preserve your good looks and smooth skin. Botox halts the further development of pre-existing wrinkles.
While the treatment is alleviating your face and helping you appear flawless, no new wrinkles will develop in the treated areas!
Botox is popular for a number of reasons but it's the anti-aging aspects of this treatment that make it a winner.
Candidates
Botox is often used to reduce the visibility of crows' feet, under-eye wrinkles, and frown lines.
Botox injections are great for men and women looking to preserve their youth and get rid of moderate to severe wrinkles. Many patients who come to see Dr. Friedlander about Botox are bothered by deep creases in their forehead that make them appear constantly tired, angry or worried. Botox will remove that tension and help you appear rested and alert. If you are looking for a quick, effective way to rejuvenate your appearance and turn back the clock on facial aging, Botox may be your perfect solution!
Personal Consultation
During your consultation with Dr. Friedlander, you will be informed of the risks and advantages of Botox injection. You will be listened to and a treatment plan will be created for your unique goals. Dr. Friedlander will need to learn all about your health, past procedures, medications, and lifestyle to determine if Botox is a safe choice for you. Your experience is very important to him and he will make sure to make any adjustments to create a healthy, comfortable treatment plan.
If Botox injections are pursued, you and Dr. Friedlander may look through before and after photos as well as discuss how to best prepare for the treatment.
Preparation
Prior to your Botox appointment, you will need to halt smoking habits and taking blood-thinning medications. Taking a break from these products will help prepare your body for a great treatment and recovery!
Notify Dr. Friedlander's office if you undergo an injury or sunburn on your face so that he can reschedule your appointment. He wants your skin to be healthy and in great condition before your treatment.
Botox injections require hardly any preparation. You can show up to your appointment and just relax!
Treatment
A topical numbing agent will be applied to your treatment area after your skin has been cleaned. Once you are comfortable and the predetermined area is numb, Botox injections will be strategically applied.
This procedure will take about thirty minutes and requires no downtime.
With no incisions or lengthy preparation, Botox is the miracle that will remove your wrinkles!
Recovery
After your procedure, you will need to avoid touching your face and bumping injection sites. Some people experience itchiness or discomfort where Botox is injected. This is common and should dissipate within a few days. If you experience prolonged discomfort please contact NorCal Liposculpture so Dr. Friedlander can assist you.
Your regular skin care routine may need to be adjusted and makeup avoided until the sites are healed.
After about forty-eight hours, a light layer of makeup can be applied to reduce any redness.
Results
You will be able to refresh your appearance without anyone noticing your wrinkles are gone!
Your results will set in within a week. Your wrinkles will slowly fade away and a young, smooth face will surface. Your results will last between three to six months. You will know it is time for a maintenance appointment when your wrinkles begin to slowly re-appear. This transition will be slow and leave you plenty of time to make an appointment.
Cost of Botox Sacramento
Because of Norcal Liposculpture's personal, hand-tailored approach for each patient, the cost of each Botox treatment will vary. Costs are based on the amount of Botox used to reduce wrinkles and whether you choose to combine your treatment with another procedure. Botox takes little time to apply and requires no downtime, making it a great option to combine with another treatment.
Dr. Friedlander takes his client's health and results very seriously. He wants you to have the best experience and will take the time to get to know you so he has a good understanding of your aesthetic goals.
If you are interested in this simple injectable anti-aging treatment, contact Dr. Friedlander today at (916) 347-7755.
FAQs
What are the most popular facial aesthetic treatments?
The most popular facial aesthetic treatments are injectables. Injectables often refer to dermal fillers and neuromodulators like Botox, Dysport, and Xeomin. Botox is the best known of the three and has been around longer. Botox is a great solution for facial rejuvenation. The treatment has been around for a long time, allowing it to be tested and studied to ensure it creates impressive outcomes.
If you are looking for a dramatic wrinkle relaxer, Botox is your best solution. This injectable will reduce wrinkles and lines and help your face look years younger.
How long do Botox injections in the face last?
Botox injections can last up to six months. The timeline of each treatment will vary between patients. Everyone has a unique body and lifestyle that will determine how long Botox works within your system. One thing is for sure, Botox injections are a great wrinkle reducer that will stop the development of current or new wrinkles in treated areas.
Are neurotoxins safe?
When administered by a certified Botox applicator in a reputable, hygienic clinic, neurotoxins are safe. To ensure a positive experience, a consultation will be held before the application to learn about your health and examine the treatment areas. An allergy test can also be performed to ensure the formula interacts well within your body.
All of these steps will be taken before treatment to ensure your best outcome.
What is Botox?
Botox is a neurotoxic protein that temporarily pauses muscle action. This incredible, wrinkle remover is easy to apply and provides dramatic results. In a Botox treatment, the formula is injected into specific muscles that cause wrinkles and lines. By targeting these muscles, natural features of the face are preserved, creating a balance between your regular features and cosmetic improvements.
The result will be a naturally younger, smoother appearing face.
What are facial aesthetics treatments?
Facial aesthetics treatments refer to non-invasive and minimally-invasive procedures that improve the appearance and skin of the face. This often includes facials, chemical peels, dermal fillers, and other injectables. Botox is perhaps the most popular facial aesthetic treatment. Millions of people receive Botox injections every year! With such impressive results, it's easy to see why this treatment is commonly asked for. Botox is convenient too!
The procedure takes about a half-hour and can be easily performed on a lunch break. With results that slowly come in over a week, everyone will notice gentle improvements but not know how you achieved them. Botox is your simple solution to those pesky wrinkles!
Call today to learn more about Botox and how it will help you achieve your best outcome.