Neck VASER Liposuction
Conveniently located to serve the areas of Roseville, Antelope, Citrus Heights, Rocklin and Sacramento, CA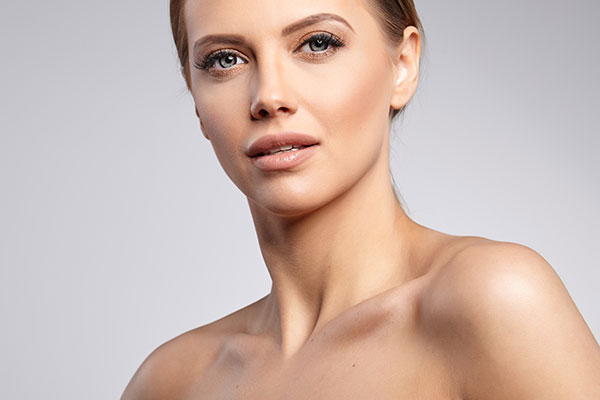 Neck VASER liposuction is a delicate, thorough procedure that contours the lower facial region.
If you're troubled by a "double chin," "turkey neck," or a disappearing jawline, VASER liposuction is the solution. The neck is a work of art, so any alterations must be made thoughtfully and skillfully. Dr. Jack Friedlander has the eye of an artist and the hands of a skilled surgeon. 
VASER liposuction of the neck area is a very rewarding procedure. To learn how neck contouring can benefit your form and functionality, please contact NorCal Liposculpture. We are conveniently located in Roseville, California, and proudly serve the needs of Sacramento, Elk Grove, Folsom, Davis and beyond. NorCal Liposculpture also offers virtual consultations to best suit your schedule and lifestyle. No matter where you log on, Dr. Friedlander wants to connect with you. 
About VASER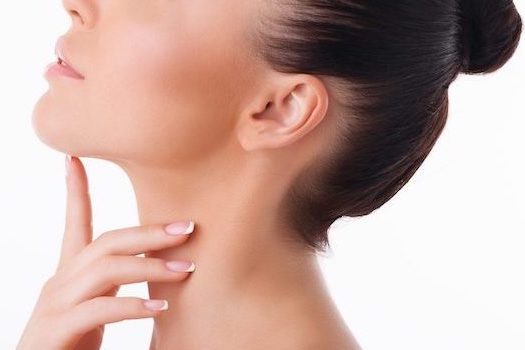 VASER is an acronym that stands for Vibration Amplification of Sound Energy at Resonance.[1] The waves emitted by our VASER device can be tuned specifically to loosen stubborn fat cells. VASER liposuction is particularly helpful in regions like the neck, where fat deposits may be thin and difficult to contour.
The precise term for our neck enhancing procedure is VASER-assisted liposculpture.  Tumescent fluid is first placed into the tissues and this fluid bathes the unwanted fat cells with lidocaine, which maximizes comfort, as well as epinephrine,  which minimizes bleeding/bruising. Dr. Friedlander then maneuvers a thin tube, called a cannula, under the skin to gently vacuum away excess fat. The cannula contours as it goes, shaping the dimensions of your neck to your desired specifications.
Skin Tightening with VASER
The traditional tumescent liposuction method described above is wonderfully effective at removing unwanted fat. When VASER is incorporated into the procedure, patients may also enjoy the benefits of skin tightening. The vibrations emanating from the VASER device stimulate collagen production as they loosen targeted fat. The result is a 53% retraction of loose skin in the treatment area, according to one extensive medical survey.[2] If needed, additional skin tightening and collagen production can be achieved by adding Renuvion to your treatment.
Skin tightening is especially beneficial to the neck area. Age weighs heavily on the tender skin along the lower face. In our older years, the skin may hang farther and farther away from the platysma, the corset-shaped band of muscles that give the neck its signature definition.[3] To align the skin with the platysma and restore a more youthful shape, consult with Dr. Friedlander about VASER liposuction for the neck. 
Before and After Photos
Benefits of Neck Enhancement
Many people have troublesome fatty deposits in the neck or chin region, even though they may not carry any significant excess weight. This can be the result of genetics or a reflection of how difficult it is to shape the neck through exercise alone. The fat cells that are removed with VASER liposuction are gone for good. Recipients of VASER lipo enjoy slimmer dimensions and striking contours.
Benefits of VASER Liposuction
Sound waves stimulate collagen production, which tightens skin
Powerful energy allows for smaller incisions, less invasive procedure
Downtimes are decreased
Technological advancements promote precise sculpting
Eligible Candidates
If your neck has accumulated unsightly deposits of fat, then you may be a perfect candidate for VASER liposuction. The powerful sound waves allow for concise contouring, making the results so subtle that nobody needs to know you had "work" done. Eligible clients have enough elasticity in their skin to bounce back once the unwanted fat cells are extracted. If ptosis (sagging) of the skin is more pronounced, you may benefit from an alternative approach to neck enhancement. Dr. Friedlander can determine your candidacy for VASER neck liposuction during your comprehensive consultation. 
Private Consultation in Roseville, California 
The face is amazingly expressive. Through eye contact and silent gestures, you can speak volumes without ever uttering a word. But if bulky neck fat distracts others from your facial expressions, your message may get lost in translation. Dr. Friedlander can assess your neck and strategize the best ways to replenish its natural radiance.
Improvement is all about communication. You will be encouraged to share your medical history and future goals. In addition to being an accomplished physician, Dr. Friendlander is a great listener.
In an effort to provide world-class communication with Sacramento and its surrounding communities, we regularly update our blog. Feel free to read through our posts and bring any questions that arise to your meeting with Dr. Friedlander. 
Preparation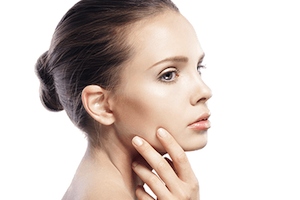 Before you leave your consultation, a NorCal Liposculpture representative will provide you with detailed instructions to prepare you for neck VASER liposuction. These directions are customized specifically to your case. Dr. Friedlander typically advises you to quit smoking and stop taking certain medications at least three weeks prior to an invasive procedure. Blood thinners and anti-inflammatories may increase the risk of bruising, so alert the doctor to any supplements you regularly take.
Avoid sun exposure in the weeks leading up to your procedure. Even a slight burn along the neck could postpone your surgery date. Although VASER liposuction requires smaller incisions than traditional liposuction, we still want to ensure the optimal treatment of the skin. Dr. Friedlander never wants to cause injury or irritation to skin that is already recovering from trauma such as a sunburn or infection. An active outbreak of acne on the incision site(s) may also delay your VASER neck liposuction. During your personal consultation, please inform Dr. Friedlander if you struggle with persistent skin conditions.
The Neck VASER Procedure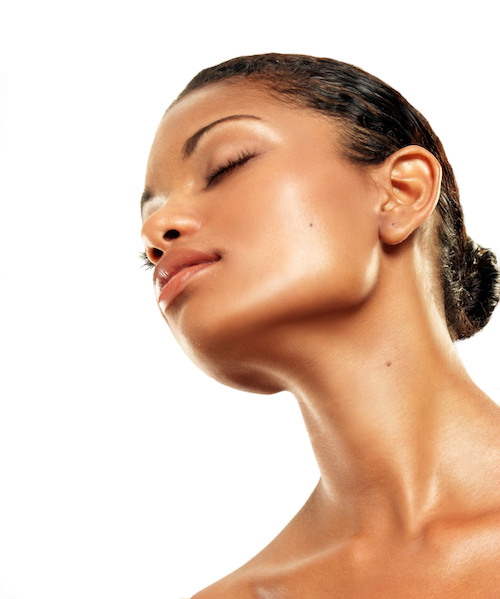 Safety and satisfaction are the pillars of NorCal Liposculpture. From the moment you arrive for any procedure, we want to make you feel comfortable. Dr. Friedlander will review the specifics of your VASER neck liposuction before proceeding. You will receive the appropriate anesthetic and, once you are sufficiently sedated, Dr. Friedlander will make small incisions to begin the procedure.
At NorCal Liposculpture, we typically treat the lower jowls, along with the neck and chin region, all in one comprehensive surgical session. Dr. Friedlander makes one to three tiny incisions which are virtually invisible once healed. These incisions are just big enough to allow Dr. Friedlander the freedom to maneuver the VASER cannula under the skin, extracting unwanted fat and contouring the neck as it goes.
Once your dimensions are sculpted according to your specifications, Dr. Friedlander carefully closes all incisions. To discuss any of the details of your VASER neck liposuction before the date of your procedure, please call (916) 347-7755 and connect with one of our friendly, attentive staff members. 
Healthy Recovery
After your procedure, NorCal Liposculpture will recommend that you wear a special compression garment for the neck. Minor swelling and bruising are natural and normal. About 80-90% of the swelling should resolve in the first two weeks, with essentially all of it resolved 6-8 weeks after surgery.
If you have any questions or concerns regarding your VASER neck recovery process, please do not hesitate to contact our Roseville office.  
Remarkable Results
As with all areas of the body treated with VASER, the results are instant. You will immediately notice a reduction in unwanted fat along the contours of your neck. As the swelling gradually subsides, your results will continue to get even better. For a sneak peek at how satisfied you will be after your procedure, please visit our rave reviews page. 
Complementary and Alternative Procedures 
VASER liposuction provides relief from stubborn pockets of fat. It also tightens skin to a degree, but if your ptosis (sagging) is especially problematic, you may require a different approach than VASER. A Renuvion treatment can rejuvenate droopy skin and firm up your complexion with its minimally-invasive J-Plasma technology.
If sagging and deflation occur above the neck, consider the benefits of Juvéderm injections. As skin ages, it loses the support of collagen and elastin. Gaps begin to emerge below the surface. Juvéderm fills those gaps with hyaluronic acid (HA), a naturally occurring substance in the body. HA hydrates as it adds volume to the skin, smoothing the fine lines and wrinkles above.
FAQ
How much does neck VASER cost in Northern California? 
Your body is wonderfully unique, so you demand cosmetic enhancements that are just as special. Dr. Friedlander will customize your VASER neck liposuction to the contours of your features. Hence, the cost of your procedure will also be customized. Dr. Friedlander provides transparent pricing during your consultation. In the meantime, feel free to visit our financing page to learn about our credit and payment options. If you have any questions, please do not hesitate to call (916) 347-7755.
References
Hoyos, A. E., & Millard, J. A. (2007). VASER-assisted high-definition liposculpture. Aesthetic Surgery Journal. 27 (6) 594-604. https://doi.org/10.1016/j.asj.2007.08.007
Nagy, M. W., & Vanek Jr, P. F. (2012). A multicenter, prospective, randomized, single-blind, controlled clinical trial comparing VASER-assisted lipoplasty and suction-assisted lipoplasty. Plastic and Reconstructive Surgery. 129 (4) 681e-689e. DOI: 10.1097/PRS.0b013e3182442274
de Castro, C. C. (1980). The anatomy of the platysma muscle. Plastic and Reconstructive Surgery,. 66 (5) 680-683. Retrieved from https://journals.lww.com/plasreconsurg/Citation/1980/11000/The_Anatomy_of_the_Platysma_Muscle.2.aspx