Liposuction for the Chest
Conveniently located to serve the areas of Roseville, Antelope, Citrus Heights, Rocklin and Sacramento, CA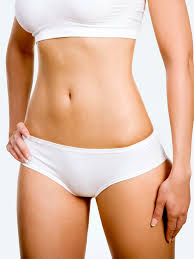 Liposuction for the chest is a minimally invasive procedure that removes fat. This body contouring technique gives this prominent area improved definition and can sculpt the masculine ideal. When diet and exercise just aren't impacting stubborn deposits of fat, liposuction is an effective and efficient solution that has been delighting doctors and patients alike for decades. (1)
Liposuction isn't a weight loss solution, but it can be the (fat-free) icing on the cake! Liposuction lets you reward yourself with the aesthetic results that you've been working towards, but are unable to achieve despite your best efforts. If you're unsatisfied with the appearance of your chest, NorCal Liposculpture can easily resolve your cosmetic concerns. Dr. Jack Friedlander understands that for men, the chest is an integral part of their body image. He's been helping his patients reclaim their self-confidence for nearly a decade, and has perfected his techniques by working closely with other internationally renowned cosmetic surgeons. If you're ready to upgrade your upper body, schedule a consultation by calling (916) 347-7755 or filling out this online form at your convenience. Our offices are located in Roseville, California, just north of Sacramento.
Before & After Photos
Before and After Photos
About Liposculpture
The American Society of Plastic Surgeons reports that in 2019, liposuction was the third most popular cosmetic procedure among American men, with over 30,000 procedures being performed that year alone. (2) People today are living longer, and enjoying better health than ever before. And since Californians enjoy such high standards of living, it's no wonder that more men are taking the time to improve all aspects of their bodies.
At NorCal Liposculpture, liposuction is a sculptural art with a holistic approach that takes the entirety of your physique into consideration. Liposculpture is not just about erasing bumps and bulges. It balances proportions and accentuates a patient's unique assets. New liposuction technologies like VASER HI-DEF Lipo can use the reductive abilities of liposuction to sculpt ideally defined pectoral masses that enhance the muscles of the chest. By strategically removing fat, Dr. Friedlander can smooth the planes of the chest, and outline existing musculature to give your chest that "cut" look.
Liposuction Techniques at NorCal Liposculpture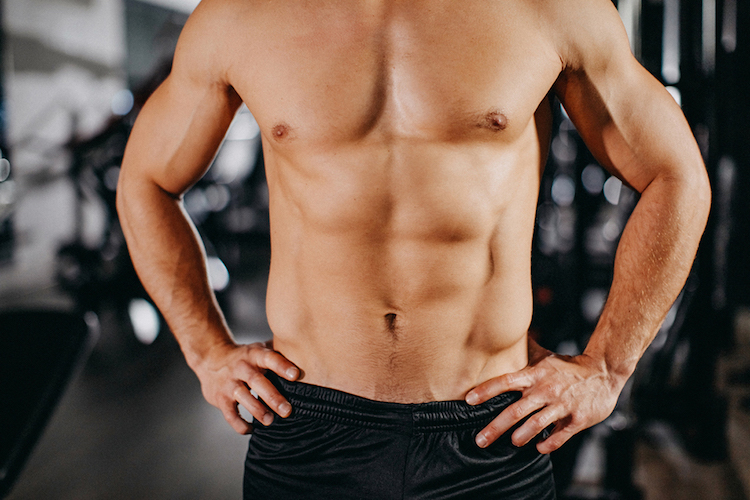 Liposuction as we know it today has come a long way since its introduction over 30 years ago. This technology is continually evolving to deliver improved precision, efficiency, and patient comfort. At NorCal Lipo, Dr. Friedlander practices tumescent liposuction, a game-changing technique developed in 1987 by Dr. Jeffrey Klein, a fellow Californian doctor. This technique infuses the area to be treated with a specially designed solution that reduces bleeding and discomfort and allows the fat to be removed more easily. (3)
VASER Liposuction for the Chest
The introduction of tumescent liposuction was not only a victory for patient safety and comfort. It also paved the way for VASER Liposuction. VASER lipo adds the power of ultrasound technology to the liposuction procedure. Ultrasonic waves agitate the tumescent fluid, and loosen and liquefy fat cells to emulsify them into this solution. It's similar to the way you might shake a bottle of salad dressing to mix the oil into the vinegar! When the suctioning cannula is introduced, it is able to easily remove this fatty emulsion and damage fewer other tissues in the process. 
Surgeons that practice ultrasound-assisted liposuction prefer this technique because it causes less bruising, bleeding and ultimately less patient discomfort. Multiple studies have confirmed that it's especially effective in areas of the body that also contain fibrous tissue – like the male chest. (1)
VASER HI-DEF Liposuction
VASER HI-DEF Liposuction takes it to the next level.
If you're narrowly within your target body weight and want to perfect your pectorals, VASER Hi-Def is the way to go. Dr. Friedlander uses the VASER technique to remove fat from strategic locations sculpt the appearance of ideally defined musculature.
As an added perk to your pecs, VASER liposuction does what traditional lipo can't. VASER's ultrasonic waves also stimulate the production of collagen to tighten the skin in the treatment area. You won't be left with deflated or sagging skin, and you may even notice improvements in the texture and quality of the skin on your chest.
Benefits of Chest Liposuction
Once the unwanted fat on your chest has been removed, you may find yourself enjoying benefits that you'd never even considered.
Improved self-confidence
Ability to wear form-fitting tailored shirts and jackets
More "masculine" appearance
Permanently removes existing fat deposits impervious to diet and exercise
Improved comfort when performing high-impact exercise
Ability to sculpt and define pectoral muscles
Improved posture and spinal health
Those fat deposits on your chest could be subconsciously inhibiting the body language that is crucial to broadcast assertiveness, confidence, sexual interest, and strength. Don't let a little bit of fat keep you from attaining any of your desires. Schedule a confidential consultation with NorCal Liposculpture. Call (916) 347-7755 to learn more.
Candidates
Candidates for liposuction for the chest are healthy individuals reasonably within their target weight. They're unhappy with fat deposits that aren't responding to diet and exercise and are looking for an effective way to achieve smooth, sculpted results. While liposuction can address some cases of gynecomastia, men with enlarged breasts often also require surgical intervention to remove the over-developed glandular mass. Dr. Friedlander will determine whether you are a good candidate for liposuction on your chest during your personal consultation.
Personal Consultation in Roseville
You can look forward to a discreet appointment where you'll have the opportunity to have a frank and friendly discussion with Dr. Friedlander, man to man. Your personal consultation is an invaluable chance to ask questions, explain your goals, and learn more about how liposuction can improve your chest. After reviewing your medical history and carefully examining the fat stores on your chest, Dr. Friedlander will be able to determine whether liposuction is right for you. If so, he'll recommend the best liposuction techniques to achieve your desired results. Each patient is unique, so your liposuction procedure will follow a customized plan that is tailored to your body and ensures the safest and most effective procedure. You'll be given personalized and detailed instructions on how to prepare for your chest liposuction. A handsome, fit physique is on its way! To learn more about the other ways Dr. Friedlander helps his patients sculpt their ideal selves, follow his blog. You'll enjoy posts about the latest body contouring techniques, debunked myths, and wellness.
Procedure
Before your liposuction procedure begins, you'll be administered a sedative via an IV, and be given the appropriate injections of local anesthesia to ensure that you are resting comfortably and pain-free during your procedure. VASER only requires tiny incisions. Dr. Friedlander will be able make these in discreet locations that allow him access to the fat deposits on your chest, but don't impact your appearance. These incisions will allow him to inject the tumescent fluid. Once this has taken effect, he'll insert the thin titanium VASER probe to emit the ultrasonic energy and prepare the fat for aspiration. This combination of tumescent fluid and fat is then suctioned out using delicate passes of a thin cannula, or hollow straw that is attached to a vacuum device and collection vessel. Once all of the unwanted fat is removed, your incisions will be sutured, and you'll be moved to a recovery room to wait for the anesthetics to wear off. Your chest will be properly dressed with bandages and a compression garment before you are sent home with your designated driver to begin the healing process.
Recovery
Even the most meticulous liposuction performed by the most skilled hands is an invasive and demanding procedure. It's important to take the time to heal properly. You'll need to rest for a few days. Plan to experience some soreness; your chest will likely be bruised and swollen. You'll be given a compression garment to wear to help reduce swelling and optimize your results, and this should be worn for the first few weeks after your procedure. In the meantime, if you have an office job, or one that isn't physically demanding, you should be able to return to work in three to five days. You'll be able to ease back into your workout routine in two to three weeks. During this time, you'll have regular follow-up appointments with Dr. Friedlander so that he can monitor your recovery, and ensure that you'll have show-stopping results.
Results
Although you may notice a significant difference in the shape of your chest immediately after your liposuction procedure, your results will continue to improve as the swelling diffuses each day. Within two to three months, you'll feel completely recovered.
You'll feel better once you get it off your chest. Liposuction at NorCal LipoSculpture can replace embarrassing pads of chest fat with tight, smooth contours and sexy definition. Make sure to maintain a healthy lifestyle so that you'll be ready to whip your shirt off for years to come!
How Much Does Liposuction for the Chest Cost?
The cost of liposuction for your chest will depend on the amount of liposuction required, and the liposuction technique that is best suited to your needs. Dr. Friedlander will be able to provide you with an estimate for your procedure during your personal consultation. NorCal Liposculpture offers several different financing options to help make your new chest a reality.
References
Shridharani SM, Broyles JM, Matarasso A. Liposuction devices: technology update. Med Devices (Auckl). 2014;7:241-251. Published 2014 Jul 21. doi:10.2147/MDER.S47322
American Society of Plastic Surgeons. Cosmetic Procedure Trends, 2019 Plastic Surgery Statistic Report. ; 2019. Accessed February 16, 2021. https://www.plasticsurgery.org/documents/News/Statistics/2019/cosmetic-procedure-trends-2019.pdf
Bellini E, Grieco MP, Raposio E. A journey through liposuction and liposculture: Review. Ann Med Surg (Lond). 2017;24:53-60. Published 2017 Nov 6. doi:10.1016/j.amsu.2017.10.024