Neck & Double Chin Reduction
Conveniently located to serve the areas of Roseville, Antelope, Citrus Heights, Rocklin and Sacramento, CA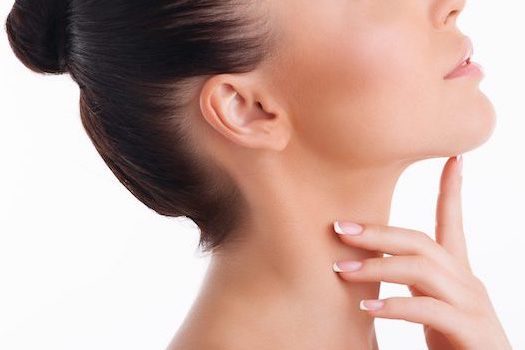 The world is always telling you to "keep your chin up," but what if your chin lets you down? A double chin can create a displeasing profile, as can bulky fat deposits along your neck. Dr. Jack Friedlander can contour your silhouette and give your neck and chin a taut, slim look.
NorCal Liposculpture is conveniently located in Roseville, California, and serves the surrounding communities, including Sacramento and beyond. If you are seeking a smooth, strong profile from the neck up (or down), book a consultation with Dr. Friedlander at your earliest convenience.
Renuvion Skin Tightening for Necks and Double Chins
The neck is a delicate area. Any adjustment to its shape or size can be remarkable, but it can also be quite noticeable. That is why contouring of the neck and chin must be performed with precision and dedication.
Renuvion is a state of the art procedure that uses radiofrequency energy to ionize a stream of targeted helium gas. This ionized gas heats up the soft tissue under your chin and around your neck to contract it rapidly. The bursts of energy only pulse for about 0.04 to 0.08 seconds at a time.[1] The surrounding tissue is left unharmed; in fact it reacts to the heated material by cooling it through the science of conductive heat transfer. By repetitively heating and cooling the affected area, Dr. Friedlander can reduce unwanted fat stores while simultaneously tightening the skin surrounding it. Renuvion is a minimally invasive procedure, but it delivers maximum results.
Before and After Photos
Neck Liposuction
If you have excess fat that increases the circumference of your neck, then VASER liposuction may be just what the doctor ordered. Dr. Friedlander can target the bulky areas that diet and exercise just can't seem to slim down.
Neck liposuction is a gentle, exacting procedure that administers fluid to unwanted fat deposits. VASER ultrasound technology is then used to emulsify these fat cells so they can be removed safely and effectively. Liposuction allows your youthful silhouette to shine through the years, restoring the definition you want in your chin and neck.[2]
Vaser Liposuction for Double Chins
Double chins can be a tricky problem. They protrude when you least want to see them, but they can be subtle enough to elude traditional cosmetic enhancements. But VASER liposuction changes the game in your favor.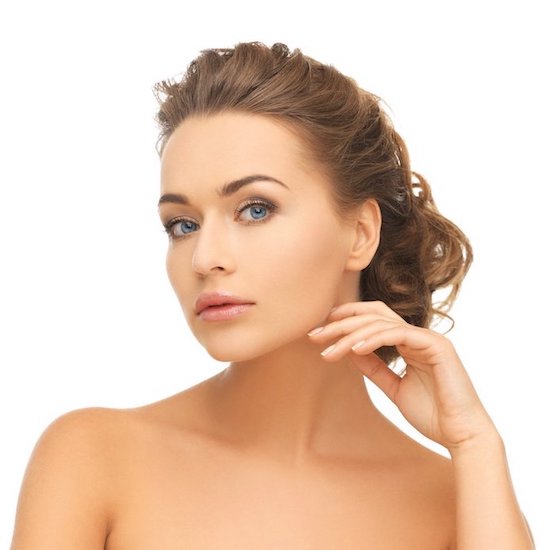 VASER is an acronym for vibration amplification of sound energy at resonance. The innovative advancements presented by VASER technology allow Dr. Friedlander to target thin layers of unwanted fat that traditional liposuction may not be able to treat.
If your double chin is bothering you, VASER liposuction may be the perfect solution. It requires only one to three small incisions to contour the neck and chin region. To unlock your aesthetic potential, consider a consultation at NorCal Liposculpture today!
Benefits of Chin and Neck Contouring
Confidence is its own reward. When your appearance reflects the ideal version of yourself, you set aside insecurities and forge ahead with a confident new you. Neck and chin reduction can unleash your breezy joie de vivre, slimming your facial features and highlighting your natural beauty.
Dr. Friedlander will help you determine which reduction technique is best for your physiology. Each procedure boasts a unique set of benefits, and the doctor wants you to enjoy the full array of features available at NorCal Liposculpture.
Benefits of Neck and Chin Liposuction
Removes unwanted fat
Sculpts the jaw and neck
Reduces jowls
Slims and trims your neck
Benefits of Chin and Neck Renuvion
Tightens skin as it contours
Can improve fine lines and reduces wrinkles
Long-lasting results
Ideal Candidates for Neck and Chin Reduction
If you are a resident or visitor to the Sacramento area, Dr. Friedlander can help you contour your neck and lower face regions. Healthy men and women who just can't seem to shed those last few inches around their neck or under their chin are ideal candidates for reduction treatment.
Schedule a Personal Consultation in Roseville, California
Every great accomplishment starts with a simple conversation. That's why Dr. Friedlander wants to talk with you. During your initial consultation, you can explain your cosmetic goals, relay your medical history, and discuss potential enhancement procedures with Dr. Friedlander.
In the meantime, you can get a glimpse of NorCal Liposculpture's expertise and discipline by visiting our blog.
We pride ourselves on delivering information and support to our Sacramento and Roseville neighbors. Just as you will enjoy a fascinating and productive conversation in the privacy of Dr. Friedlander's office, we enjoy creating a larger conversation with the California community at large. Please call (916) 347-7755 and let's keep the discussion moving forward.
Preparation for Chin or Neck Contouring
During your personalized consultation with Dr. Friedlander, he will provide detailed instructions on how to prepare for the day of your procedure. Please follow these directions carefully.
Dr. Friedlander will give you ample time to fill any prescriptions you may need after your treatment.
You should arrange to have a loved one drive you to and from the clinic on the date of your surgery. We will look after you in the hours following your procedure, but we want to be sure that a friend or family member will monitor your progress in the day that follows.
The Double Chin and/or Neck Reduction Procedure
Dr. Frieldander will administer oral medications and local anesthesia to keep you comfortable throughout your procedure. The exact nature of your treatment depends on the extent of your double chin and the goals you have for your ideal neck contours.
Liposuction
If you opt for a liposuction procedure, Dr. Friedlander will gently insert a thin tube under your skin . The tube will deliver sterilized fluids to not only anesthetize the area, but also to loosen and soften unwanted fat under your chin and along your neck. The VASER probe is then introduced and used to emulsify the fatty tissue. Following this, the fat is gently removed and the region sculpted.
Renuvion
If Renuvion treatment is administered, this will be done following the liposuction portion of the procedure. The energy emitted by Renuvion works to heat and contract the soft tissue and cooling helium is delivered to your surrounding muscle and skin to keep you safe and comfortable throughout the procedure. The final results from Renuvion treatment takes 6-9 months, as collagen production is stimulated by this procedure, meaning your results will improve over this time.
Renuvion and Liposuction Combined
For optimal results, Dr. Friedlander may suggest a holistic approach to neck and chin reduction. By combining Renuvion and liposuction, Dr. Friedlander can tighten your neck skin and reduce unwanted fat deposits simultaneously.
Recovery from Neck and Chin Reduction Surgery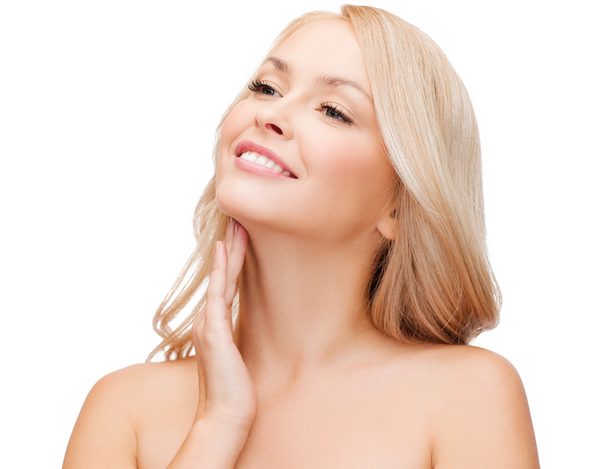 When you complete your reduction procedure at NorCal Liposculpture, you will be fitted for any necessary compression garments. Dr. Friedlander will also schedule several follow-up appointments, during which you will receive external ultrasound therapy and a gentle massage. We want to promote healthy healing that lasts well beyond your treatment session. You should typically see the full results of your reduction procedure approximately 4-6 weeks after your visit.
Remarkable Results
In addition to the immediate slimming of your neck and chin, you will begin to notice extended benefits to your procedure. Renuvion recipients will enjoy an increase in collagen production in response to the stimulation of their soft subdermal tissue.

FAQ
What does neck and/or chin reduction cost in Sacramento?
Every procedure is as unique as each patient. A quotation for your procedure will be given during your free, private consultation.  Please visit our financing page to learn how we can work within your budget to contour and slim your neck. If a double chin is bothering you, price should not stand in the way of your satisfaction.
Is double chin surgery safe?
Yes. Dr. Jack Friedlander is an expert in the field of neck and chin contouring. Please call (916) 347-7755 to learn how NorCal Liposculpture can help make your aesthetic dreams a reality.
How do I prepare for neck reduction surgery?
After your individual consultation at NorCal Liposculpture in Roseville, California, Dr. Friedlander will explain how to prepare for the procedure in the way that best fits your needs.
References
Gentile, R. Renuvion/J-Plasma for Subdermal Skin Tightening Facial Contouring and Skin Rejuvenation of the Face and Neck. Facial Plastic Surgery Clinics. 27, (3), 273–290 DOI: https://doi.org/10.1016/j.fsc.2019.03.001
Butterwick KJ. (2003). Enhancement of the results of neck liposuction with the FAMI technique. Journal of Drugs in Dermatology. 2(5):487-493. PMID: 14558395