Lipedema Treatment
Conveniently located to serve the areas of Roseville, Antelope, Citrus Heights, Rocklin and Sacramento, CA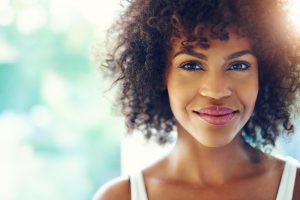 Does the weight on your lower body prevent you from walking, exercising, or generally enjoying your life? Is this weight gain disproportionate to the rest of your body, and causing you pain? If you notice that your skin bruises easily, your weight prohibits you from being active, and a healthy diet does not diminish your weight gain, you may be one of 11% of women, or one of the rare male cases, who lives with Lipedema.
Lipedema is a condition characterized by bilateral weight gain in the lower part of a patient's body, typically the legs and hips. Lipedema-related weight gain in the arms is also possible. Symptoms of Lipedema include the leaking of fluid to the legs, contributing to the patient's limited ambulation, as well as a higher tendency for the affected area of the body to bruise or feel painful to the touch.
Those with Lipedema may receive a treatment known as Combined Decongestive Therapy (CDT), a procedure involving massaging and draining the legs, followed by the use of a compression garment. This process alleviates symptoms but rarely relieves the condition completely. The most reliable way patients with Lipedema can achieve long-lasting relief and significantly restore their natural proportion is through liposuction.
Dr. Friedlander, a leader in liposuction surgery and care, is happy to offer cutting-edge liposuction techniques using VASER Ultrasound Technology at NorCal Liposculpture. Candidates who are living with Lipedema and would like to learn more about how liposuction can reclaim their bodies and their lives are invited to schedule their thorough consultation today.
About Lipedema
Unfortunately, the exact cause of Lipedema has yet to be identified. Theories link Lipedema to hormone changes: Lipedema most often occurs in patients during puberty, pregnancy, or menopause, but it is not limited to these times of life. Evidence also suggests this condition is inheritable.
Women and men who have Lipedema tend to gain a large percentage of weight in their legs, hips, and/or arms. Other symptoms include experiencing an increase in this area's bruising and feeling sensitive to the touch. The weight gain often appears disproportionate to the rest of the person's body, and usually does not reach the feet. Lipedema can create a "tree trunk" effect in a person's legs.
Lipedema can be broken down into three stages or grades, identified as mild, moderate, and severe. The mild or first stage of Lipedema's development is often misdiagnosed as cellulite or weight gain. The weight gain and fluid retention caused by Lipedema, unfortunately, cannot be alleviated with diet or exercise alone.
As Lipedema develops from a mild to a moderate or severe case, the patient will continue to experience increased bruising, weight gain, and sensitivity to touch in the affected area. As the condition worsens, patients may also experience numbness or coldness as a result of the gained weight, and see developing fat nodules, which create unevenness in the skin. The degree of weight gain often becomes debilitating, and the associated decrease in mobility can contribute to additional lifestyle-related weight gain, compounding the physical strain caused by the Lipedema.
Millions of Americans struggle to live with this sudden, aggressive, and seemingly impossible condition. Lipedema can be a life-altering source of chronic pain and discomfort, if not addressed.
Some patients find pain relief after undergoing what is called a Combined Decongestive Therapy treatment, which involves a massage, draining of excess fluids, and the use of a compression garment. While this method of countering Lipedema can be beneficial, the best, longest-lasting option for patients seeking relief from their Lipedema is a fat-eliminating procedure accomplished with liposuction.
If you want to learn more about how VASER liposuction can change your quality of life, call NorCal Liposculpture today to schedule your thorough consultation.
Before and After Photos
Liposuction for Lipedema
While there is no cure for Lipedema, VASER liposuction can restore long-term comfort and daily function. At a patient's consultation, Dr. Friedlander will discuss the procedure in detail, and what realistic goals and expectations are. Frequently in patients with this condition, a staged approach is required to treat several areas.
The procedure will be performed on an outpatient basis with IV sedation. The details of your treatment will be discussed at your consultation. The preparation and procedure together will typically take several hours.
During a VASER liposuction procedure to address Lipedema, the surgeon makes small (~1/4 inch) incisions. A tiny cannula delivers tumescent fluid to the treatment area, after which an equally small VASER probe will be inserted into the incision. The probe emits ultrasound energy, which causes bubbles in the tumescent fluid to vibrate. This produces safe, gentle agitation to break up the stubborn deposits of fat. This method reduces bleeding and any potential trauma to the surrounding tissue. The emulsified fat will be gently suctioned out of the desired area. The procedure is effective and will significantly reduce the size of patients' legs, hips, and arms, or any other treated area.
Patients tend to experience some swelling and soreness in their treated areas, but these symptoms will abate. A full recovery from the procedure can take several months, but the results are immediate and there is typically rapid improvement in activity and function.
Liposuction restores patients' mobility and improves the appearance of the treated area.
Patient's legs, hips, and/or arms will look more toned, and the skin will be smoother. Due to the reduction of the fat and fluid from the affected area, patients with Lipedema will experience a major reduction in their pain and pressure sensitivity. Their skin will also eventually bruise less easily.
Every patient's case of Lipedema is different. If patients maintain a healthy lifestyle, they should enjoy long-term relief from their pain and mobility issues. Depending on their physical needs, Patients may undergo an additional liposuction procedure. VASER has the added benefit of tightening skin in the treated area; however, patients who experience an excess of skin sagging after their procedure may want to consider a body lift or similar treatment.
With liposuction treatment, they will enjoy restored mobility, a major reduction in Lipedema-related pain, and a more attractive, proportionate appearance of their lower body.
To schedule a free private consultation with Dr. Jack Friedlander, call NorCal Liposculpture today at (916) 347-7755.
Candidates
Patients who are living with Lipedema will experience bruising, sensitivity to touch and limited mobility. VASER-assisted liposuction is an effective method of providing patients with real, long-lasting relief from their Lipedema.
Candidates for VASER-assisted liposuction:
Experiencing significant weight gain and fluid retention in their lower body and/or arms.
Unable to lose their weight with diet and exercise, if their Lipedema still allows them to be active.
Non-Smokers.
Open to the results of a body sculpting procedure.
Free of pre-existing medical conditions which could impede their healthy recovery.
Lipedema often goes undiagnosed and is instead mistaken for obesity or lymphedema, a similar health issue during which lymphatic vessels become blocked, causing retention of fluid in the lower extremities. If you work out regularly, eat well, yet have had no luck diminishing the major disproportionate weight gain in your lower body or arms, you may be experiencing Lipedema.
Consultation
Dr. Friedlander wants every patient to leave NorCal Liposculpture feeling confident that they are selecting the best plan of care for them. During a private consultation with Dr. Friedlander, he will examine the areas of the patient's body which are suffering from the weight gain and fluid retention of Lipedema. He will also discuss the patient's medical history, medication use, and current lifestyle with them. After assessing what stage of Lipedema the patient is experiencing, Dr. Friedlander will explain what type or types of liposuction will deliver the best results for their case.
While liposuction is not intended as a weight loss solution, in the case of the unmerited weight gain Lipedema triggers in patients' bodies, it can be an ideal option that provides them noticeable, lasting relief.
Your Treatment
Dr. Friedlander takes care not to rush treatment, but instead will methodically deliver the safest, most effective liposuction care possible.
When you come to NorCal Liposculpture for your liposuction procedure, the professional staff will make sure you feel comfortable and confident in your treatment. Depending on the degree of your Lipedema, your procedure may take three or more hours to complete.
Based on the patient's consultation with Dr. Friedlander, and the needs of their particular case of Lipedema, the patient will undergo VASER-assisted liposuction. After administering IV sedation, small incisions will be made in the areas where the fat and fluid need to be reduced. Tumescent fluid will be administered into the treatment area and will produce an anesthetic effect. Next, protective skin ports will be placed, and the VASER will be used to emulsify the fat in the targeted areas. The waves will safely agitate the bubbles in the tumescent fluid, which further breaks up the fat, enabling smooth, targeted removal of the stubborn fat while reducing the amount of trauma the body is exposed to. VASER will have the added benefit of tightening the patient's skin.
The dislodged fat will next be gently suctioned from the site resulting in significant slimming and contouring. After the procedure, a compression garment is placed in the recovery room. Patients will need a ride home with a responsible adult.
Recovery
Immediately following their liposuction treatment, patients will experience some swelling, bruising, and discoloration of the treated areas.
These treatments are included in the procedure fee.
A post-operative care plan will be discussed and will usually include several sessions of therapeutic ultrasound in the first few weeks after surgery. Patients are allowed to return home immediately following their liposuction procedure and are encouraged to walk within the first 24 hours of their treatment. Patients may require time off of work, as with any surgical procedure, and this will depend on the extent of the procedure, areas treated, and type of work involved.
A compression garment will be worn for several weeks, which will improve comfort, and help to improve results. Many patients have vast improvement of symptoms after several weeks, however, full recovery/final results can take 4-6 months.
Results
Liposuction can be the best option available to patients who are seeking major relief from their Lipedema-related weight gain. As post-procedure swelling subsides, patients will notice a huge reduction in not only the fat and fluid retention in their legs, hips, and/or arms and other affected areas, but also in the pain and touch-sensitivity, they used to experience as a result of Lipedema.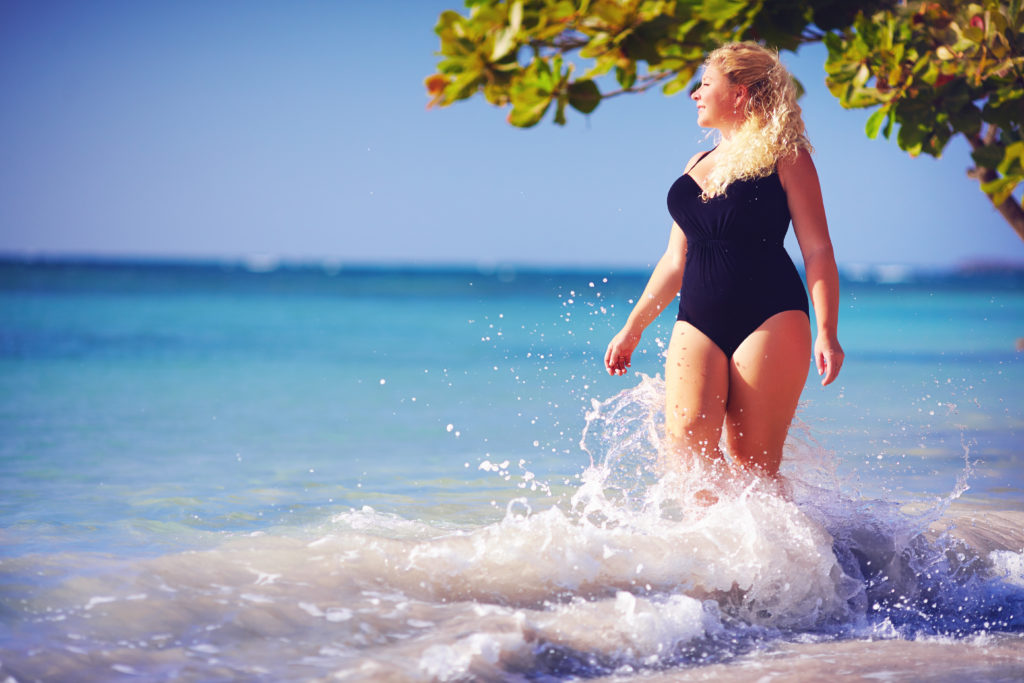 Patients who try to maintain a healthy lifestyle and anti-inflammatory diet will see the best results from their liposuction. However, Lipedema is a chronic condition: while the results of liposuction tend to be long-lasting, some patients may decide that they still want to undergo regular Combined Decongestive Therapy to maintain or continue to improve the results achieved with the liposuction.
Pricing
No two patients have the same needs. The price of your VASER liposuction or tumescent-fluid liposuction treatment will vary based on the area or areas receiving the liposuction, and other specific needs of your procedure. After your private consultation with Dr. Friedlander, he and his team will be able to give you a detailed, customized price breakdown of your procedure.
Lipedema is a life-altering condition.
Call NorCal Liposculpture today at (916) 347-7755 to learn more about how you can achieve effective, cutting-edge relief from your Lipedema.