Back
Conveniently located to serve the areas of Roseville, Antelope, Citrus Heights, Rocklin and Sacramento, CA
Liposuction to the back is strategic body contouring for an often overlooked area where fat frequently accumulates. Back liposuction may eliminate common issues such as bra bulges, back rolls, or even the "buffalo hump".
If you'd like to learn more about VASER's amazing capabilities, read the NorCal Liposculpture blog for all the latest updates.
Look Forward to a More Attractive Back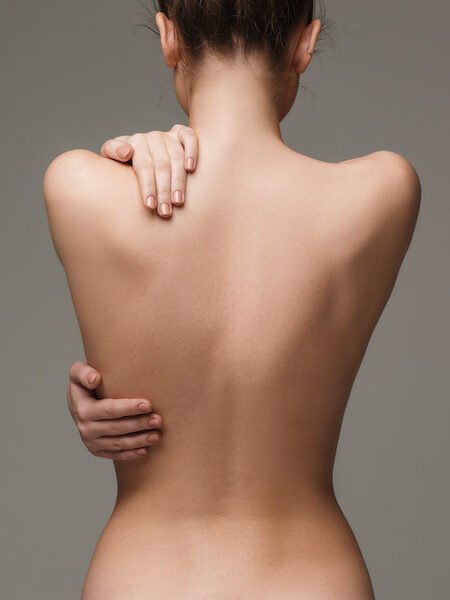 It is a common pitfall of human perception to overestimate the importance of what we can see while remaining oblivious to the unseen world. But, if you only concern yourself with how you appear from the front, then you're only seeing half the picture. The fact is that a flattering front and a beautiful back are two inextricable sides of the same singular coin. Body contouring by Dr. Jack Friedlander is a holistic approach to your entire appearance. He provides 360 degrees of service, including the lower back, the upper back and beyond! 
NorCal Liposculpture in Sacramento, California, is esteemed throughout the Golden State as one of the region's liposuction specialists. Don't turn your back on the possibilities of body contouring before you've even begun to learn all wonders it can work. Contact us to learn more. Call (916) 347-7755 to see if you qualify for back liposuction at NorCal Liposculpture. We now offer Virtual Consultations to serve our patients remotely. 
Benefits
The art of liposculpture is a 3D medium. We strive to achieve symmetry in various areas of the body to bring an appealing balance to your entire form.[1] In this dynamic dance to achieve balance, patients often overlook their own back in their body contouring plans. This is a mistake because back rolls and bra bulges may negatively impact every aspect of your appearance.
Back liposuction considers your essence from every observable angle.
Swimsuits and spaghetti straps can become a considerably more perilous proposition if unsightly back fat rolls disturb placid terrain between your shoulder blades and along your elegant spine. Remember what they say: objects in your rearview mirror may be larger than they appear. This is also true of back fat: pockets and bulges that may seem small can have still have a great impact.
Before and After Photos
Candidates
Dr. Friedlander is a proponent and practitioner of VASER Liposuction. VASER is a remarkably advanced version of liposuction that offers many advantages over the classic procedure.[2] One of these advantages is a smooth, natural-looking result.  If you are a reasonably healthy adult with a stable weight, then chances are you could qualify for back liposuction or one of our other complementary and analogous procedures. 
Your Private Consultation with Dr. Friedlander
Dr. Jack Friedlander is highly skilled in the art of VASER. He craftily contours his Northern California community with verve and aplomb. At your private consultation, he will conduct a physical examination and intake interview to assess your candidacy for back liposuction. 
Your consultation is an opportunity to make a well-informed decision about your aesthetic future. So come prepared with questions! Your face to face time with Dr. Friedlander will culminate with your customized aesthetic treatment plan. Dr. Friedlander will plot your treatments with your unique needs in mind. If you are ready to take the next step, our knowledgeable staff will schedule your surgery and provide you with information to properly prepare for your procedure. 
Some patients prefer our new Virtual Consultations.
VASER Liposuction: Preparation & Procedure
VASER liposuction is considered minimally invasive because it only requires tiny incisions to perform it correctly.[3] VASER is an augmented version of traditional liposuction because of its unique technology and benefits. VASER stands for vibration amplification of sound energy at resonance. The VASER system utilizes a titamium probe connected to an amplifier that emits ultrasound energy that vibrates the probe at 37kHz.  This energy results in selective treatment of fatty tissue, leaving the majority of connective tissue, blood vessels and nerves intact.  Fat cells tend to clump and coagulate like a sticky pad of butter or a chunky jello mold. Traditional liposuction merely tugs and rips at the fat, increasing the likelihood of unintended trauma to the body. But, like a magic wand, VASER emulsifies stubborn fat cells into a smooth and viscous slurry. This allows for more precise fat removal with less impact on your skin and tissue. 
The VASER technique can also tighten skin in the treatment area, something that traditional liposuction cannot do. VASER's vibrations encourage new collagen growth in lax and overstretched skin. Collagen forms the invisible latticework of struts and supports that lends young skin its supple responsiveness.
Is It Better to Lose Weight Before Liposuction?
Liposuction is not an appropriate treatment for obesity. Dr. Friedlander advises that people with obesity first achieve a healthy, stable weight before considering the body contouring benefits of liposuction. Many of our patients at NorCal Liposculpture are people who have undergone transformational weight loss. These patients seek liposuction to put the final few aesthetic touches on their wondrous results. Patients must commit to an active, beneficial lifestyle if they wish to preserve their majesty after liposuction.
Recovery & Results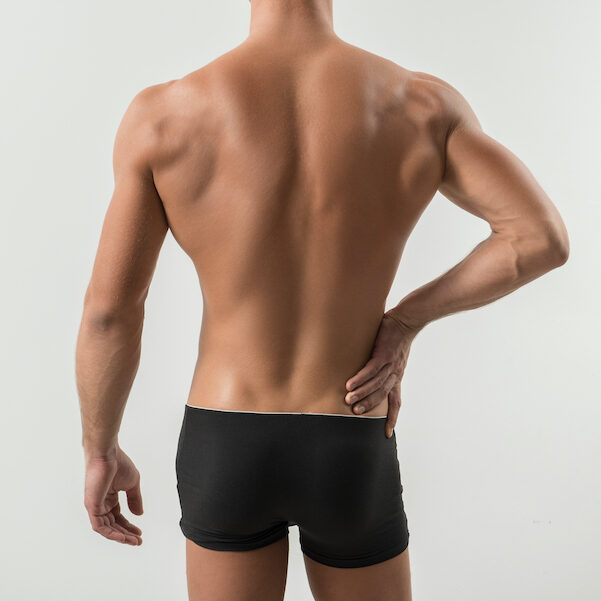 Patients are advised to rest over the days following back liposuction, with brief walks interspersed throughout the day. The treated area may be bruised, swollen, or sore after the surgery, but these conditions will improve. Patients will wear a specialized compression garment to optimize results and help reduce swelling. Drains, if used, are usually in place for five to seven days, but this is variable. Most patients who have sedentary or non-physically demanding jobs can return to work within a a few days of their back liposuction surgery. Exercise can be resumed within several weeks.
Most patients feel fully recovered in four to six weeks. Patients will return for follow-up appointments throughout their recovery to allow Dr. Friedlander to assess their progress, as well as for external ultrasound treatments which will expedite recovery.
If patients undergo VASER liposuction, Dr. Friedlander advises avoiding smoking for a month following surgery. Smoking can deplete oxygen in the blood and impede patient healing.
You will notice a significant reduction in the size of your back fat deposits immediately after your liposuction surgery. Your final body contours will emerge over the weeks following your procedure as swelling continues to subside. Results may continue to improve for up to six months.
Get the body you want, with back liposuction at NorCal LipoSculpture. In place of rolls of fat and bra bulges, patients will have tight, smooth body contours. Patients who address their back fat with VASER liposuction will enjoy dramatically smoother, tighter body contours.
Once liposuction eliminates your back fat, it will not return. Patients who maintain a healthy weight with diet and exercise will enjoy the results of their back liposuction surgery for the long-term!
How Much Does Back Liposuction Cost in Northern California?
VASER liposculpture is a customized procedure that is tailored to the individual. At your private consultation, Dr. Friedlander will appraise the particulars of your case. When he gets a full appreciation of you and your physique, he will propose a treatment plan to support your aesthetic goals. At this time, NorCal Liposculpture will quote you an accurate cost.
We have several financing options to provide our patients with a range of payment options. Check our specials page for limited-time offers and exclusive package deals.  
FAQ
Do you lose weight with liposuction?
Firstly, it is important to note that liposuction is not a weight-loss procedure. It is an aesthetic surgery for strategic body contouring. The branch of medicine that is concerned with obesity is called bariatrics. Bariatric doctors have their own suite of procedures to help morbidly obese patients lose weight safely and effectively. Liposuction employs physical fat removal to achieve its attractive results. Fat removal is not a safe or and effective way to lose weight. That said, most people will lose six to eight pounds from a simple liposuction procedure. Liposuction balances your body's contours by eliminating unflattering fat bulges from unwanted areas. It is incumbent upon the patient to commit to a healthy lifestyle so that they might maintain the results of their liposuction surgery for many years to come.  
References 
Shridharani, S., Broyles, J., & Matarasso, A. (2014). Liposuction devices: technology update. Medical Devices: Evidence and Research, 241. doi: 10.2147/mder.s47322
Seth, A. K., Lin, A. M., Austen, W. G., Gilman, R. H., Gallico, G. G., & Colwell, A. S. (2017). Impact of Patient Subtype and Surgical Variables on Abdominoplasty Outcomes. Plastic and Reconstructive Surgery, 140(5), 899–908. doi: 10.1097/prs.0000000000003816
Najera, R. M., Asheld, W., Sayeed, S. M., & Glickman, L. T. (2011). Comparison of Seroma Formation following Abdominoplasty with or without Liposuction. Plastic and Reconstructive Surgery, 127(1), 417–422. doi: 10.1097/prs.0b013e3181f95763