Arms VASER Liposuction
Conveniently located to serve the areas of Roseville, Antelope, Citrus Heights, Rocklin and Sacramento, CA
Embrace a Sleeker Physique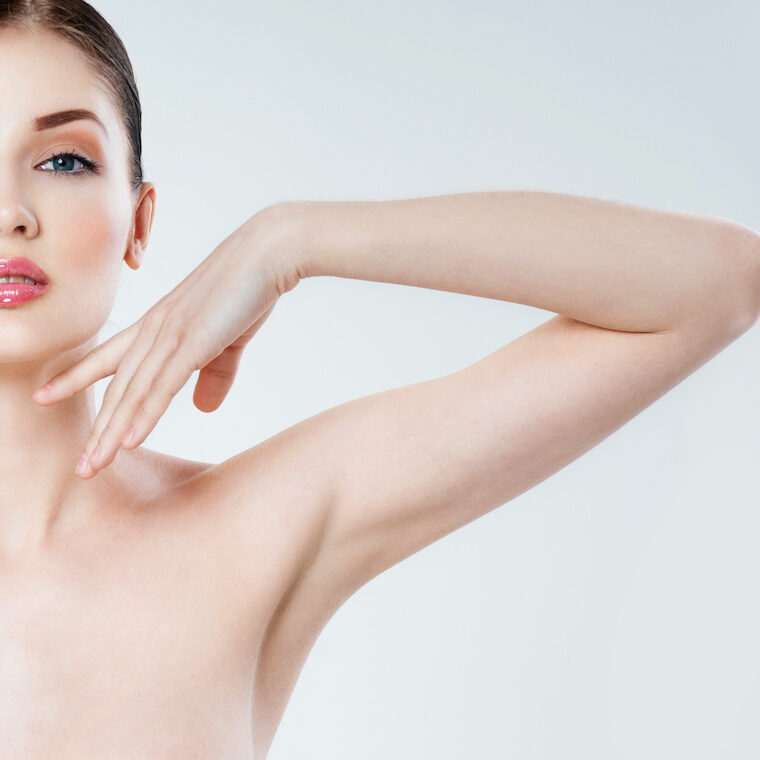 VASER assisted liposuction for the arms is a contouring procedure for the upper body, lending a lean and chiseled look to your extremities. "Bat wings" under the arms are often an unwelcome sign of aging. Bat wings are the hanging, saggy skin and fat that listlessly dangle from our upper bodies and belie the full scope of our inner strength. A pair of trim and muscular arms suggests an air of power and vitality to our presence. But when soft pockets of fat stubbornly make a home between your armpits and elbows, it can make you too self-conscious to wear short sleeves or enjoy a sweet summer's day at the beach. Embrace a sleeker physique with NorCal Liposculpture.
Dr. Jack Friedlander wants you to be armed and fabulous. He understands that persistent fat bulges can be resistant to the benefits of diet and exercise. In some cases, a more direct approach is required to achieve the look of your dreams. That's why his practice, NorCal Liposculpture in Roseville, California, is the region's most esteemed purveyor of premium liposuction services. Dr. Friedlander wants to help you look and feel your best every time you flex. Contact us so that we can help you wrap your arms around this transformative procedure. Call (916) 347-7755 to get the conversation started. We now offer Virtual Consultations to serve our patients remotely.
About
Do you dream of perfectly toned arms? Dr. Friedlander can help. Whether you're a gym rat who wants to look ripped, or you just want to feel more confident in T-shirts, tanks or dresses, NorCal Liposculpture can give you the arms you want. We use VASER liposuction to precisely target fat and tighten your skin.
By removing excess fatty deposits, and then using special techniques to enhance your unique anatomy, Dr. Friedlander will sculpt your arms to reveal the look you've been after. VASER is a cutting edge liposuction technique that offers unprecedented precision and unparalleled effectiveness. The process is often referred to as VASER Hi-Def Liposculpture because it enables Dr. Friendlander to do more than simply remove the fat-he can actually shape and sculpt the contours of your arms.[1]
A sleek set of extremities is within arm's reach if you allow Dr. Friedlander to point the way. If you'd like to learn more about VASER's amazing capabilities, read the NorCal Liposculpture blog for all the latest updates.
Before and After Photos
Benefits
Spread your wings and fly with a pair of arms you'll be proud to flex in public. With VASER-assisted arm liposuction, you will banish your bothersome bat wings and reveal your inner strength. Dr. Friedlander will help you push back against the unforgiving effects of aging by targeting and sculpting your inner essence to aesthetic perfection.
Arm liposculpture is a customized procedure designed to highlight your most potent features and shave away the rest. You will achieve an attractive and balanced structure because every operation at NorCal Liposculpture is shaped to our patients' individual architecture.
VASER is Favored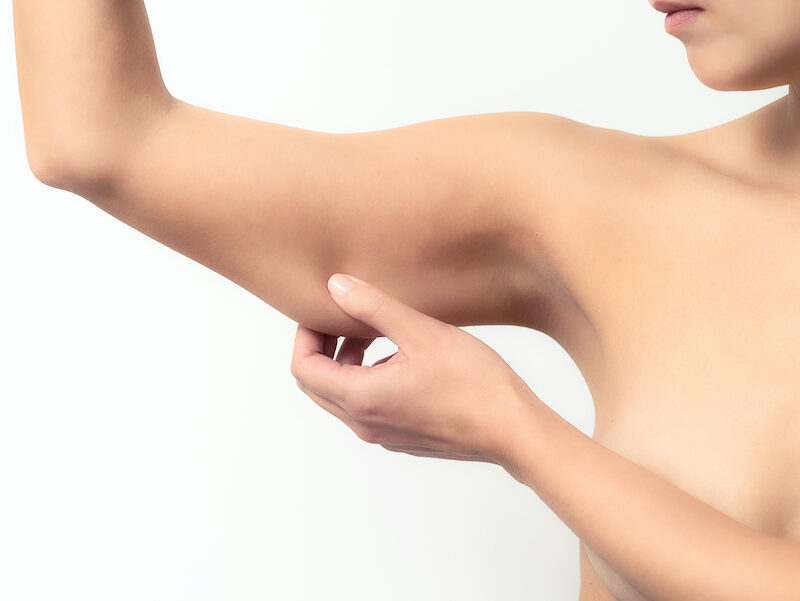 VASER offers a distinct advantage over other forms of liposuction. Liposuction is like picking blueberries. Fat cells grow in berry-like clusters around our blood vessels beneath the skin. Traditional liposuction simply rips these fat cells right off the vine, risking damage to delicate structures and prolonging recovery. VASER takes a more elegant approach. VASER stands for vibration amplification of sound energy at resonance, and the VASER probe emits gentle vibrations to gingerly wiggle the "blueberries" loose before aspirating them away on jets of reverse pressure. The technique allows for more precise sculpting and maneuvering, empowering Dr. Friedlander to mold and carve your arms in ways that would have been unimaginable in generations past.
Candidates
Ideal candidates for VASER assisted arm liposuction are bugged by their "bat wings" and troubled by intractable fat that will not respond to the benefits of diet and exercise. Liposuction is not a weight-loss procedure. Qualified candidates are at or near their ideal weight and have not undergone any recently wild swings of the needle on the scale. They are in good overall health and are able to maintain a consistent body mass.
Liposuction is optimal for people who struggle with discrete and stubborn fat bulges in problem areas, such as the arms.[2] Good candidates are not seeking shortcuts for a comprehensive weight loss plan.
Your Private Consultation with Dr. Friedlander
Dr. Jack Friedlander is a maestro with the cannula wand and he will conduct a symphony of symmetry to give you a balanced and attractive form. With his highly attuned VASER technique, Dr. Friedlander can bring harmony to your body's dissonant ensemble. He can make your arms a melodious duet.[3]
Dr. Friedlander's own journey begins on the east coast, in New York. Moving westward, he attended medical school, and subsequently completed his surgical residency in Chicago. He has since brought his skills to Sacramento, California. His practice, NorCal Liposculpture, helps to bring out the best in all of his patients. The reams of rave reviews by those who have experienced the transformational power of VASER liposuction by Dr. Frienlander all but speak for themselves.
Contact us and speak for yourself. Call (916) 347-7755 and one of our knowledgeable staff will set your appointment with destiny. A private consultation at NorCal Liposculpture will be the beginning of your public transformation. We now offer Virtual Consultations to suit our patients' unique range of needs.
Procedure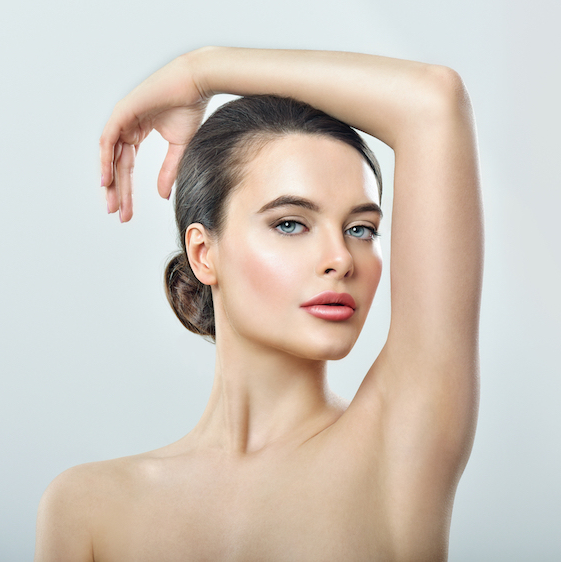 On your surgery day, you will cross the threshold into a new world of experience. As with all new beginnings, there is likely to be some anticipation and a little bit of excitement. After you don your medical gown, Dr. Friedlander will map the contours of your arms with a medical marker.
Upon entry into our operating room, you will receive sedation, as well as local anesthesia.
A set of small incisions begins the surgery. Dr. Friedlander injects a tumescent saline solution that numbs and shrinks the blood vessels. The saline solution fills the area of your upper arms to ease the break-up of fatty tissues.[4] Next comes the VASER cannula which transmits sound energy to emulsify stubborn fat for easy aspiration.
In the aspiration stage, the cannula removes the emulsified fat tissue on currents of soft suction. At the procedure's conclusion, Dr. Friedlander closes your incisions and applies the appropriate bandages.
Recovery & Results
A key advantage of VASER liposuction is not only outstanding results, but a fairly short recovery time. The relative ease of the procedure is due to its unique application of sound energy to the surgical site before your excess fat is aspirated away. VASER treated fat pockets are harmlessly liquefied to help protect tender structures beneath your skin's surface.
You will notice an immediate change in the look and feel of your arms immediately after your procedure. However, your results will truly flourish in about three to four months, after the swelling has gone down.
You may be out from work for a week, at most. Dr. Friedlander often prescribes compression garments for his patients to wear up to six weeks following their surgery. These elastic undergarments hold your skin and sinew in place to encourage healthy healing. Please be sure to keep all follow-up appointments so that Dr. Friedlander can accurately monitor your progress.
Most patients report that any postoperative pain is very well tolerated. Even so, Dr. Friedlander may prescribe you some pain medication to help manage any discomfort during your first week of recovery. After that, ibuprofen is all it takes to deal with any remaining soreness. Avoid strenuous activity and vigorous arm exercise for three to four weeks, at least.
Treat your body with tender loving care while you recuperate and you will be able to enjoy your firm and fabulous results even sooner. You can continue to maintain the integrity of your results with a regular exercise regimen and a healthy diet.
How Much Does VASER Assisted Arm Liposuction Cost in Northern California?
VASER liposculpture is a custom procedure that is tailored to the individual. At your private consultation, Dr. Friedlander will appraise the particulars of your case. When he gets a full appreciation of you and your physique, he will propose a treatment plan to support your aesthetic goals. At this time, NorCal Liposculpture will quote you an accurate cost.
We have several financing options to provide our patients with a range of payment options. Check our specials page for limited-time offers and exclusive package deals.
FAQ
Does arm lipo with VASER leave noticeable scars?
No. One of the advantages of the VASER technique is that it has a low impact on the body relative to other types of liposuction. Any scars associated with arm lipo are very small, well-hidden, and often heal rather quickly.