VASER Hi-Def Liposuction
Conveniently located to serve the areas of Roseville, Antelope, Citrus Heights, Rocklin and Sacramento, CA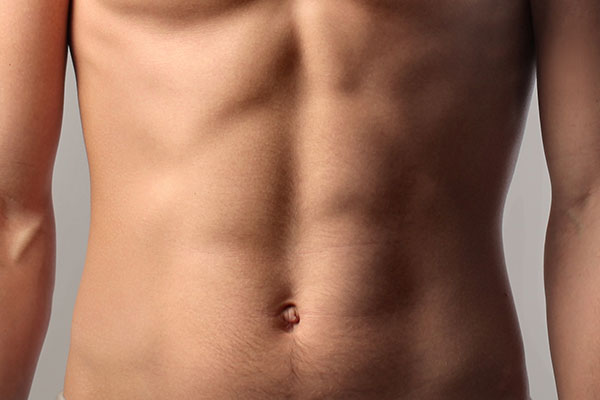 Have you been looking forward to showing off your toned, defined body for the summer, but realize that it is hiding behind a layer of fat? Many people close to their ideal weight may still struggle with reducing fat in specific areas of their body. The abdomen, back, flanks, upper arms, thighs, and anywhere else that may be resistant to fat reduction can deceive onlookers despite your greatest efforts. How do you showcase your hard work and commitment to living a healthy lifestyle when stubborn fat stands in your way? Enter, NorCal Liposculpture!
NorCal Liposculpture is dedicated to helping patients meet their body goals when diet and exercise aren't enough. NorCal Liposculpture specializes in advanced body sculpting through the use of VASER Hi-Def Liposuction. Dr. Friedlander and the team at NorCal Liposculpture proudly serve the Sacramento, California area providing excellent results in the name of body sculpting. If you are thinking about liposuction to get rid of the last of your stubborn fat deposits, give us a call to learn more!
What is VASER Hi-Def Liposuction?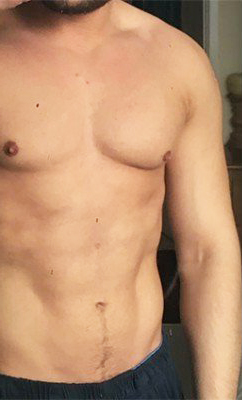 VASER Hi-Def Liposuction is a customized body sculpting procedure where fat is selectively removed to enhance your body's natural underlying musculature to reveal your muscle definition like never before. This makes VASER Hi-Def Liposuction more involved than other types of liposuction. Whereas most people are candidates for VASER Liposuction, VASER Hi-Def Liposuction can be performed on those who are close to their ideal body weight and have good skin quality.
This is the procedure that reveals six-pack abs, toned chest, arms, etc., and requires precise marking of your unique anatomy. Only VASER ultrasound technology allows the removal of the most superficial subdermal fat which is how such incredible results can be achieved. Learn more about NorCal Liposculpture's specialized approach to liposuction through our informative blog.
Before and After Photos
Benefits of VASER Hi-Def Lipo
There are many benefits to undergoing VASER Hi-Def Liposuction with NorCal Liposculpture! Many patients reveal that they experience increased confidence in their tighter, more defined appearance.
VASER Hi-Def Liposuction Benefits
Long-lasting, natural-looking results
Slimmer, smoother contours
Simultaneous skin tightening
Precise body sculpting
Enhanced muscle definition
If you are ready to experience the benefits of VASER for yourself, call NorCal Liposculpture today to schedule a consultation!
VASER Hi-Def Liposuction Candidates
Those looking to receive VASER Hi-Def Liposuction are healthy men and women who are within 30 pounds of their ideal weight. Patients are nonsmokers who have pinchable fat around their body that has not responded effectively to diet and exercise. They understand that VASER Hi-Def Liposuction is not a weight loss method nor a substitute for a healthy lifestyle.
If you have a positive outlook and realistic expectations of what VASER Hi-Def Liposuction can help you achieve, contact NorCal Liposculpture to book a private consultation with Dr. Friedlander today.
Your Private VASER Consultation in Sacramento
During a personal consultation with Dr. Friedlander, you will have the opportunity to discuss your goals and expectations of VASER Hi-Def Liposuction. You will also be expected to share your medical and health history. Dr. Friedlander will provide you with the details of the procedure and answer any pressing questions you may have. From there, he will perform a physical examination of the area(s) you would like treated with VASER Hi-Def Liposuction. Once Dr. Friedlander determines that you are a candidate for VASER Hi-Def Lipo, he will work with you to create a customized treatment plan that caters to your specific aesthetic goals.
Are you ready to learn more about VASER technology? Schedule your informational consultation at NorCal Liposculpture today!
Preparing for VASER Hi-Def Liposuction
In order to have a safe and successful procedure, Dr. Friedlander will provide you with specific instructions on how to best prepare for VASER Hi-Def Liposuction. Generally, patients are directed to stop smoking and taking certain blood-thinning medications. You will need to arrange for a trusted adult to drive you home after your procedure and stay with you for at least 24 hours. Any prescriptions Dr. Friedlander provides to you should be filled prior to your appointment.
VASER Hi-Def Liposuction Procedure
When you arrive for your VASER Hi-Def Liposuction appointment, Dr. Friedlander will meet with you to review your procedure plan. He will mark the treatment area(s) with a surgical marker to highlight the incision sites, anatomical landmarks, and areas of focus.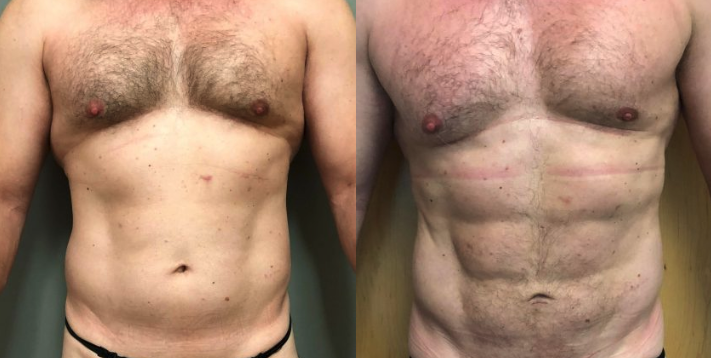 Once you are in the operating room, you will be given local anesthetic and IV sedation to keep you comfortable during the procedure. Dr. Friedlander will inject the treatment site with tumescent fluid. This will further numb the area, prevent excessive bleeding and bruising, and make the targeted fat cells swell for easier removal. Afterward, the doctor will make small incisions in which to insert the VASER probe. The VASER probe emits specialized ultrasound waves to gently emulsify the fat deposits.
With the fat in the treatment area adequately separated, Dr. Friedlander will remove the targeted fat across the treatment site in a precise manner. He will be able to shape your ideal contours using the VASER technology.
Complementary Procedure
VASER is an excellent solution if you are looking to reduce the fat deposits not easily addressed through exercise and diet. You can achieve a slimmer silhouette and more prominent musculature after undergoing VASER Hi-Def Liposuction. Many patients are able to see a skin tightening effect after VASER treatment. Making their contours not only slender, but also smoother and more taut.
If you are interested in tightening up your skin after your VASER Hi-Def Liposuction treatment, contact Dr. Friedlander's Sacramento office today to book an appointment.
If you have lost significant weight prior to your VASER Hi-Def Liposuction procedure, your skin may not bounce back as easily. Dr. Friedlander offers Renuvion Skin Tightening with J-Plasma to assist patients with laxity in their skin. Renuvion is able to improve sagging skin and address overall dermal health.
VASER Hi-Def Liposuction Recovery
After your VASER procedure, you will be able to return home. The area(s) where you have received treatment will be covered with a compression garment to reduce swelling. You can expect some discomfort at the treatment site, but you may apply ice packs to the area to keep you comfortable. Many patients are able to return to work only several days after their procedure. It is important to take regular walks after your VASER Hi-Def Lipo session to maintain adequate circulation. You may be able to return to more strenuous activities, as tolerable, after just a few weeks!
Your VASER Hi-Def Results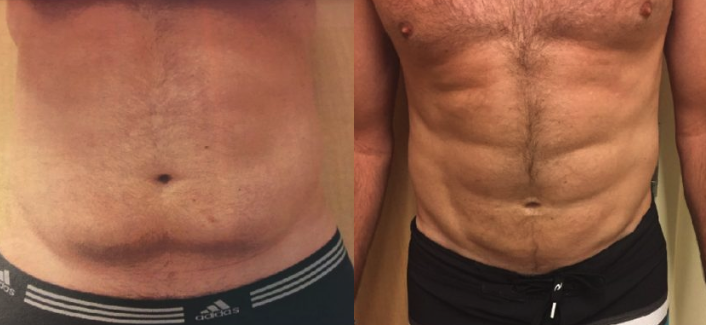 Your body contouring results may be immediately noticeable after your VASER Liposuction appointment! After you have recovered from surgery, you can expect your six-pack, biceps, back, and cinched waist to make an appearance, depending on the area(s) treated. The pockets of stubborn fat will be gone for good after VASER treatment! This long-lasting fat reduction solution will keep you looking and feeling your best. Dr. Friedlander will help you achieve your body goals with VASER Hi-Def Lipo.
A slimmer, tighter body is yours to have after VASER Hi-Def Liposuction! Be among our satisfied patients and contact NorCal Liposuction today by calling (916) 347-7755 or filling out our short form to schedule your private consultation.
Cost for VASER Hi-Def Liposuction in Sacramento
VASER is a very precise and tailored treatment. Because of this, cost can significantly vary between patients. Dr. Friedlander does not want your body contouring goals to be out of reach because of price. This is why NorCal Liposculpture is proud to offer financing for patients who qualify. We also run specials on select procedures, so check back often to find out how you can save on your VASER Hi-Def Liposuction.
Have questions about our payment and financing options? Contact us today and one of our knowledgeable staff members will be happy to assist you.
FAQ
Does VASER lipo really work?
VASER Liposuction is FDA-cleared for the extraction of fat just under the skin. This FDA-clearance demonstrates that VASER Hi-Def Liposuction technology is safe and effective for its intended use. VASER Liposuction physically removes fat from the body. Because fat cells do not regenerate, your new contours will be long-lasting! It is imperative that you maintain your healthy lifestyle even after VASER as any significant weight fluctuations can compromise your results. 
Does VASER tighten skin?
VASER Hi-Def Liposuction is a fat reduction technology. It is not intended as a weight loss or skin tightening procedure. A benefit of undergoing VASER Liposuction is the subsequent, mild skin tightening that may be achieved with this treatment. It should be noted that skin tightening of any degree is not guaranteed in all patients. 
Additional Resources
Hoyos, A. E. & Millard, J. A. (2007). VASER-Assisted High-Definition Liposculpture. Aesthetic Surgery Journal, 27(6), 594-604. Doi: https://doi.org/10.1016/j.asj.2007.08.007
Hoyos, A. E. & Guarin, D. E. (2020). High-Definition Body Contouring Using VASER-Assisted Liposuction. In: Garcia Jr. O. (eds) Ultrasound-Assisted Liposuction. Springer, Cham. Retrieved from https://link.springer.com/chapter/10.1007%2F978-3-030-26875-6_13