Liposuction
Conveniently located to serve the areas of Roseville, Antelope, Citrus Heights, Rocklin and Sacramento, CA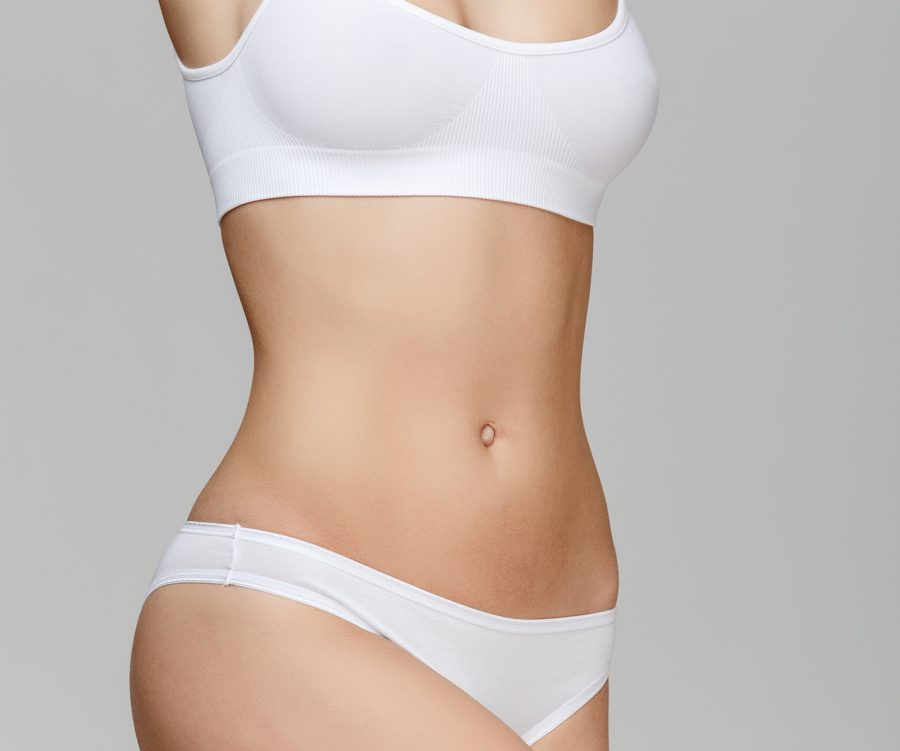 Millions of people struggle constantly to rid themselves of excess fat pockets in the abdomen, flank, thighs, and other areas of the body that are diet and exercise-resistant.
If you are like the many millions of people who are looking for an answer to stubborn fat deposits, there is liposuction. Liposuction is the gold-standard solution for removing fatty tissue from the body and is the best treatment that achieves targeted weight loss*.
*results may vary
What is Fat?
At the heart of the struggle to achieve your ideal body is the issue of fat in the body. Many people likely don't realize that we have two kinds of fat—white and brown. White is the kind of fat that develops from aging, lack of exercise, and/or a slow metabolism.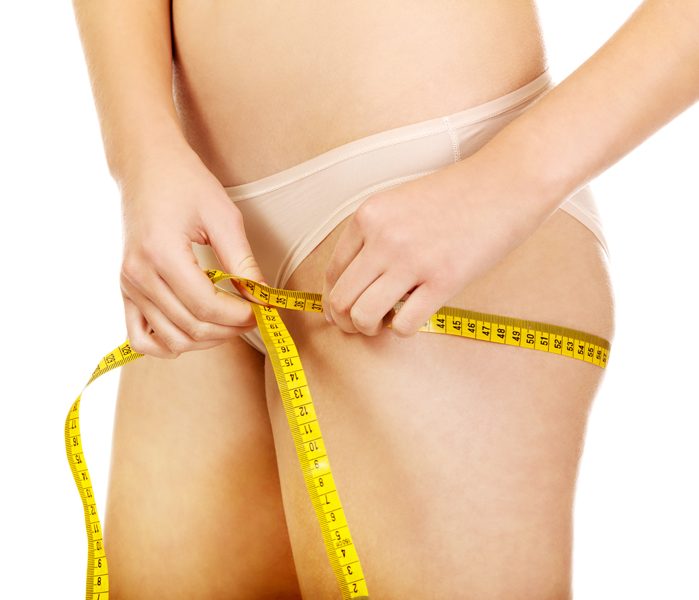 Its absence of blood vessels gives it its white appearance. It serves as a thermal insulator for our internal organs, cushioning them from physical impact. An excess of visceral white fat (belly fat) is associated with metabolic syndrome. This increases our risk for things like cancer, diabetes, and heart disease. White fat can be turned into brown fat through exercise.
On the other hand, brown fat serves as energy and surrounds our internal organs as a means of protection. Brown fat is often referred to as "baby fat" in infants. These rolls serve as temperature stabilizers. Brown fat is usually found on the front of the neck and upper back. The iron and tiny blood vessels in this fat are what give it its brown appearance.
More importantly, one must ask whether there is such a thing as too much fat, to which the answer is a resounding, "Yes!" A surplus of fat is bad for one's health and, in turn, often for self-esteem. And, as you've likely surmised by now, brown fat is good. White fat tends to be more problematic for weight loss.
About Liposuction
Liposuction surgery is a sculpting procedure designed to remove excess fat deposits and improves the patient's bodily contours*. Dr. Friedlander and other cosmetic surgeons will often use liposuction to refine the results of other procedures, as liposuction offers a virtually unparalleled method for restoring and improving the body's contour*. While it is a fat removal procedure, it's important to note that liposuction is not meant as an alternative to healthy living and weight loss but, rather, for sculpting.
Ideal Candidates
As with all cosmetic surgery procedures, the ideal candidate for liposuction will be in good health and not have medical conditions that could impede the healing process. Other characteristics of those who would make good candidates for liposuction are as follows:
Non-smokers
Within 30 percent of ideal weight, with good muscle tone and firm, elastic skin
Realistic expectations for their body contouring outcome
Excess exercise and diet-resistant fat deposits are located on hips, thighs, bellies, neck, or chest
Certain body parts are out of proportion with the rest of the body
It's also important to note that liposuction is NOT ideal for those with loose, sagging skin. Because this procedure is designed to target fatty tissue, it will not be able to address loose skin. Other procedures like tummy tucks or body lifts might be better body contouring options for people with those issues. It is also not meant for those who still have a significant amount of weight to lose. The liposuction patients who stand to benefit the most are those who have completed (or nearly completed) their weight loss process before attempting to refine the body's contours.
*results may vary
Consultation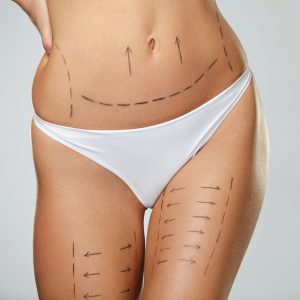 The consultation is a one on one meeting and an opportunity for you to express your surgical goals to Dr. Friedlander. He will assess your medical health and try to align your goals with realistic outcomes with the procedure that will produce the best outcome. After the assessment, Dr. Friedlander will walk you through the liposuction experience and explain various options that are available such as different techniques and tools that may be used. If you decide liposuction is the way to go, you will leave with a date, a price for the procedure, and detailed instructions for your pre and post-op procedures.
During your consultation, be prepared to discuss:
Your goals for the procedure
Any previous medical conditions, surgeries, and drug allergies
Current medications, including vitamins and herbal supplements
Alcohol, tobacco, and drug use
For his part, Dr. Friedlander will:
Evaluate your overall mental and physical health, addressing any previous health concerns and/or other factors that could potentially put you at risk
Take photographs of your problem areas
Discuss the various kinds of liposuction
Make a recommendation of possible liposuction, another procedure that's better for addressing concerns, or a combination of procedures
Discuss the likely outcomes of liposuction and/or other treatments chosen*
Your consultation is the perfect place to ask any questions or address any concerns that you've had. Some patients report feeling a bit of anxiety during the consultation, so you might even consider writing your questions down so you don't forget them.
*results may vary
Preparation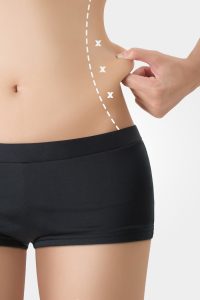 First and foremost, you want to ensure you meticulously follow any instructions given to you by Dr. Friedlander and his staff. This will reduce any potential risks for side effects.
As with nearly all surgeries, you'll be asked to stop taking any medications that will thin the blood about two weeks prior to the procedure. This includes aspirin, Vitamin E, and other anti-inflammatory medicine.
Below are some further action items to take to prepare for your liposuction surgery:
Stop smoking two weeks before and for one month after, as nicotine increases potential risks by decreasing the oxygen-rich blood supply
Prepare your home by creating a comfortable sleeping area, stocking your fridge with foods that are easy on the stomach, having pain medications already picked up from the drug store, and putting everything you need within reach of your recovery area
Wear loose-fitting clothes on the day of your surgery
Make sure to arrange to have someone to take you home from surgery, and have this person or someone else stay there with you for at least the first night after the procedure
Surgical Methods
Although liposuction is a serious surgical procedure that requires planning and preparation, Dr. Friedlander's practices produce great results with a stellar track record of safety.
Generally speaking, Dr. Friedlander will perform liposuction using IV sedation and tumescent fluid, which contains a local anesthetic. Patients will be sedated and resting comfortably during the procedure and awakened once the surgery is over. The IV sedation experience is comparable to if you are sedated during wisdom tooth removal.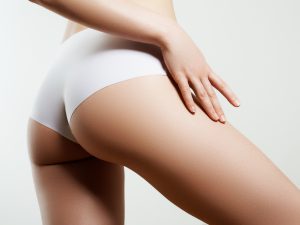 Dr. Friedlander employs the tumescent technique during liposuction procedures. This involves administering a saline solution that contains various medications (mainly lidocaine, the local anesthetic, and epinephrine, which shrinks the blood vessels) into the treated area(s). This use of larger amounts of local anesthetic equates to less bleeding, swelling, skin irregularities, and improved recovery*. It also helps the patient to be more comfortable*. The added fluid also helps things to go more smoothly for Dr. Friedlander, as it forces the fat to swell and firm up, allowing a seamless extraction of unwanted fat*.
Many patients ask how much fat can be safely removed by a single liposuction procedure?
The amount of fat that is removed during a single session will vary widely from patient-to-patient based on their individual goals and anatomy. A patient who is receiving liposuction for a condition such as lipedema will typically have more fat removed than a patient treating a small fatty deposit under the chin.
Those with more stubborn fat pockets may be able to have more removed at once. It varies from patient to patient depending on health and body type. And because it is not a weight loss procedure, it might be more useful to think more in terms of the number of inches lost post-procedure.
*results may vary
Post-Operative Care
Liposuction treatment is an outpatient procedure. You will begin your recovery in the state-of-the-art facility under the care of Dr. Friedlander. You'll then go home with your designated driver and a very detailed list of ways to make your post-op recovery go smoothly and comfortably. Some bruising, swelling, and soreness for at least a few weeks can be expected.
Some other factors to consider in regards to your recovery from liposuction surgery are as follows: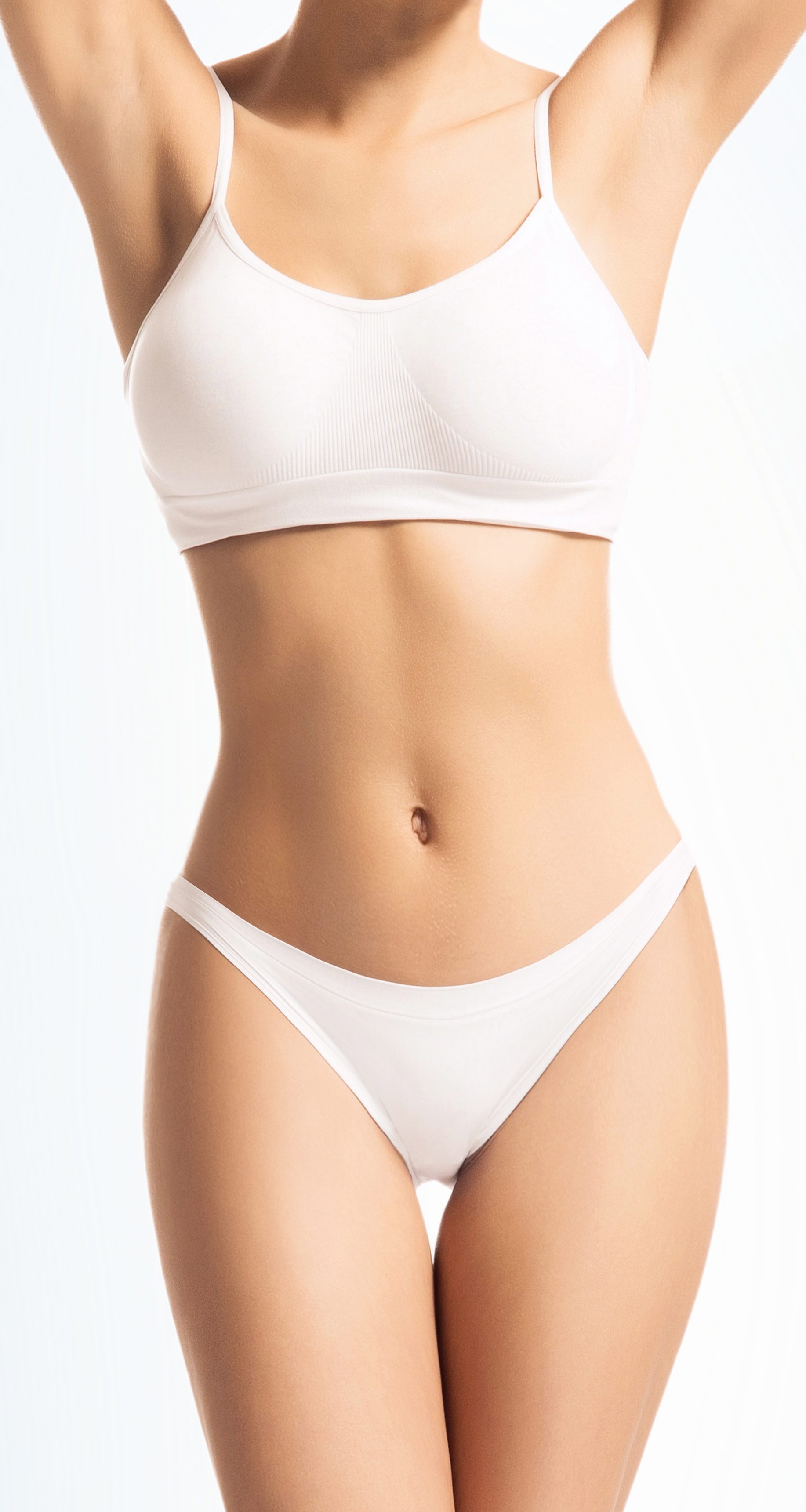 You will likely have to wear a compression garment on the treated area. The length of time the compression garment will be worn will vary. This will aid in healing and prevent clotting. You may then be asked to don a SPANX-like garment, which will be worn for another 4-6 weeks. Try to be as faithful as possible with these garments, as a successful recovery is dependent on this. Tumescent liposuction nearly always eliminates the need for drains after liposuction.
Most patients will be able to return to work within a week, but Dr. Friedlander will advise you on your recovery timeline. Full recovery and a return to exercise or strenuous activity may take additional time.
Apply gentle, daily massage to the treated area(s) with any type of lotion to stimulate lymphatics and resolve any residual swelling issues. This can also help you to regain sensation in cases where you've temporarily lost it in treated areas.
You must wait until you are off pain medication to drive; this is typically 3-5 days post-surgery.
If you have questions about your recovery at any time, please don't hesitate to call.
Cost
The cost of your liposuction surgery will vary based on the techniques Dr. Friedlander uses to achieve your goals as well as how many areas are being treated. After presenting your concerns and coming up with a treatment plan during your consultation, you will be given a price quote for the procedure.
Contact our office and schedule a consultation today.