Juvéderm
Conveniently located to serve the areas of Roseville, Antelope, Citrus Heights, Rocklin and Sacramento, CA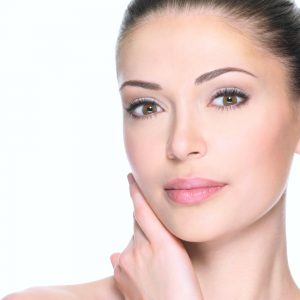 The Juvéderm family of dermal fillers was created to help men and women reverse the signs of aging and regain a youthful, healthy face without surgery.
These injectables will work wonders on people of all ages for restoring a fuller, perkier, more youthful appearance. A simple treatment that involves a few injections will have you in and out of in less than an hour.
Dr. Friedlander will walk you through the different aspects of your treatment and provide you with the utmost care.
What is Juvéderm?
Made of hyaluronic acid, or HA, these fillers will fill in depressed areas of your face, moderate to severe lines and plump areas like the lips. Juvéderm is a dermal filler that is used to augment the face and help the face retain youthful volume.
This filler was made specifically to treat the cheeks, lips, and area around the mouth. Juvéderm is a revolutionary treatment that is FDA-approved. With results that will last for up to two years, you will be able to show off your results immediately!
The Juvéderm formula is smooth and gel-like. The consistency of the treatment will help fill in areas like marionette lines, lip lines, and smile lines discreetly. After treatment, everyone will notice your rejuvenated appearance but not understand how you got such natural improvement!
Benefits
One of the primary advantages of this injectable is what it is made up of. Juvéderm fillers have a hyaluronic acid-base. HA is already found within our connective tissues and skin and helps to create collagen. Collagen is an important part of having healthy skin. Collagen is like a scaffold for the skin. It holds up the skin and helps to make it thick and even. With a natural base, this filler will be able to interact with your body safely and effectively.
Hyaluronic acid attracts water. This filler will help to keep your skin hydrated and glowing!
There are so many advantages to HA fillers like Juvéderm. This treatment takes less than an hour to perform and provides impressive results without surgery. This will lower the cost of your treatment and save you time. Most patients are able to engage in public activities following the treatment and show off their impressive results. For healthy, smooth skin; consider Juvéderm!
Candidates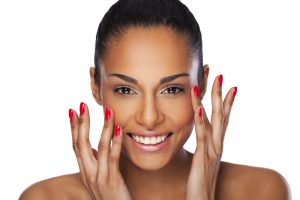 Juvéderm fillers are a great solution for both men and women who want to transform their face without the stress, costs, and time that comes with cosmetic surgeries.
As we get older, the delicate skin of our face begins to sag due to gravity, a decrease in healthy skin materials like elastin and collagen, and other genetic factors. This results in wrinkles and lines developing all over the face. A decrease in tissues can also make the midfacial region look concave and hollow. These symptoms may make you appear older than you really feel. Dr. Friedlander believes that you should look and feel great! Juvéderm fillers will fill in areas of thin tissue and reverse the signs of aging.
Men and women who want to take a few years off their face are good candidates for this treatment!
You will need to pause smoking habits and adjust medications to ensure you are in a healthy position for treatment. Dr. Friedlander wants to ensure your best results and encourages you to look at Juvéderm before and after photos so you have a realistic expectation for treatment.
Personal Consultation
During your consultation, you will have the opportunity to discuss the concerns you have with your face and how you would like Juvéderm to correct them. Dr. Friedlander will listen attentively and plan out your ideal treatment with you.
Dr. Friedlander will take the time to get to know you and design your best treatment plan.
Dr. Friedlander will need to learn about your medical history, current medications, and skincare routine. Once this information has been gathered, Dr. Friedlander will determine if Juvéderm is a healthy solution for your concerns. If Juvéderm is deemed not a good option, an alternative plan will be developed that helps you gain your desired outcome.
Preparation
You will need to stop smoking and avoid taking antihistamines for a few weeks. Keep your skin healthy and notify Dr. Friedlander if you've received any injuries, like a sunburn, on the treatment area. He is more than happy to reschedule to a better time when your skin is healthy. Dermal fillers like Juvéderm require barely any preparation!
Procedure
The whole treatment will take between twenty and sixty minutes.
A Juvéderm procedure is short and sweet. A topical numbing agent will be applied to your treatment area. Once this agent has taken effect and the skin of your treatment area is numb, the procedure will begin. Juvéderm formulas contain a small amount of lidocaine to help minimize discomfort. The lidocaine will keep your treated area numb for a few hours.
Juvéderm will be injected strategically along the treatment area. The area may be massaged to improve distribution and help Dr. Friedlander get a better idea of how the filler is enhancing the area. With Dr. Friedlander's in-depth knowledge of the facial structure and attention to detail, you will be well taken care of.
Recovery
You will be able to get back to your regular day right away. The treated area may be swollen and sensitive for a few hours. These symptoms should diminish quickly and any discomfort can be treated with medications like Tylenol. Makeup can often be applied lightly to the treated areas within a day to cover any residual redness.
Most patients are back to their normal schedule after treatment to show off their impressive results!
Results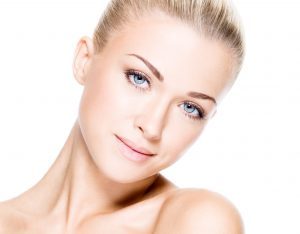 One of the greatest aspects of dermal fillers is that you can see improvement during treatment. Any adjustments can be made during the appointment, allowing a more hands-on treatment. Juvéderm fillers last up to two years. The length of your results will change based on where you have been treated. Cheek and midfacial fillers tend to last longer because this area of the face is not as active as areas like the lips. Touch-up appointments will allow you to keep your results flawless.
Proper skincare and daily sunscreen application will keep your skin healthy and Juvéderm results looking great!
Cost
The cost of each procedure will vary based on how much formula is used and the number of areas treated. During your consultation, the Dr. Friedlander will walk you through your ideal treatment and go over a cost breakdown. He will work closely with you to ensure your treatment is ideal for both your appearance and your wallet. To learn more about Juvéderm and how it can rejuvenate your face, schedule a consultation with Dr. Friedlander today at (916) 347-7755.
FAQs
What is Juvéderm used for?
Juvéderm is used to reduce wrinkles and deep lines around the nose, mouth, and lips. This smooth, hydrating filler is also used to fill in hollow-looking areas such as below the cheekbones. Another popular use for Juvéderm is to plump up the lips. Juvéderm lip injections are perfect for men and women who were born with thin lips or have seen a loss in lip volume over the years. This HA filler will work to enhance the natural contours of the face and return your skin to a soft, glowing appearance!
How long does Juvéderm last?
Juvéderm fillers often last up to two years. Lip injections will last for a shorter period of time because of the activity they perform.
Is Juvéderm safe?
Juvéderm is considered safe when the filler is administered by an experienced skin specialist. Dr. Friedlander handles each treatment with care and an eye for detail. You will get to have a personal consultation before your treatment that ensures Juvéderm is a safe treatment for you. If Juvéderm is not determined healthy, the procedure will not be pursued. A new treatment will be developed to help you achieve your best outcome.
How much does it cost to get Juvéderm?
The cost of your treatment will reflect the areas being treated and how much Juvéderm is needed to achieve your outcome. Dermal fillers like Juvéderm cost significantly less than cosmetic surgeries, like a facelift. Dermal fillers are quick to administer and require no downtime. Dermal fillers are quickly becoming the go-to treatment for men and women looking to transform their face! Call NorCal Liposculpture today to learn more about Juvéderm and how this treatment will help you look younger in no time. In a consultation, Dr. Friedlander will be able to go over a cost breakdown and help you plan out your best treatment.