Juvéderm
Conveniently located to serve the areas of Roseville, Antelope, Citrus Heights, Rocklin and Sacramento, CA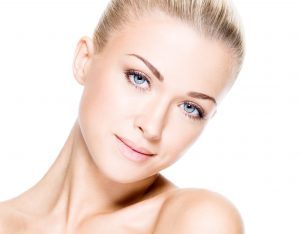 Juvéderm is a dermal filler that smooths away fine lines and wrinkles by adding volume to aging skin. The Juvéderm family of injectables was created to help men and women regain a youthful, healthy appearance without the need for surgery.
These injectables will work wonders for people of all ages by restoring fullness and promoting hydration. Juvéderm is a simple treatment that involves a few quick injections that take less than an hour.
Dr. Jack Friedlander will explain the benefits of dermal filler treatment during your comprehensive consultation. Contact us online or call (916) 347-7755 to schedule an appointment.
What Is Juvéderm?
Beauty may only be skin deep, but there's a lot happening just beneath the surface. The extracellular matrix (ECM) forms a vast network of structural support, propping up skin and giving it shape.[1] As we age, however, our bodies produce less of the proteins that maintain the ECM. Dermal fillers literally fill the gaps left behind by time.
Made of hyaluronic acid, or HA, these fillers will fill in depressed areas of your face.[2] HA smooths away moderate to severe lines and plumps areas like the lips. Juvéderm is a dermal filler that is used to augment depleted skin and help the face regain its youthful volume.
This filler was made specifically to treat the cheeks, lips, and area around the mouth. Juvéderm is a revolutionary, FDA-approved treatment. With rewards that last for up to two years, you will be able to show off your results immediately!
The Juvéderm formula is silky and gel-like. The consistency of the treatment will help fill in areas like marionette lines, lip lines, and smile lines discreetly. After treatment, everyone will notice your rejuvenated appearance even if they don't fully understand how you got such natural improvement!
Benefits of Dermal Fillers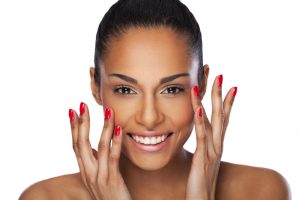 One of the primary advantages of Juvéderm is its precise formulation. HA is already found within our connective tissues and skin. The presence of hyaluronic acid helps to boost collagen production. Collagen is an important ingredient in healthy skin, forming an organic scaffolding. It holds up the skin and helps to make it thick and even. With a natural base, Juvéderm will be able to interact with your body safely and effectively.
Hyaluronic acid attracts water, so it will help to keep your skin hydrated and glowing!
There are many practical advantages to HA fillers like Juvéderm. The treatment takes less than an hour to perform and provides impressive results without surgery. Hence, Juvéderm is associated with lower costs and convenience galore. Most patients are able to engage in public activities following the treatment, where they can show off their impressive results. For healthy, smooth skin, consider the benefits of Juvéderm!
Eligible Candidates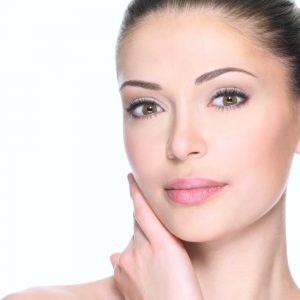 Juvéderm fillers are a great solution for men and women who want to transform their face without the stress, expenses, and time that comes with cosmetic surgeries.
As we get older, the delicate skin of our face begins to sag due to gravity, a decrease in healthy skin materials like elastin and collagen, and other genetic factors. This results in wrinkles and lines developing along the face. Decreased tissue mass can also make the midfacial region look concave and hollow. These symptoms may make you appear older than you really feel. Dr. Friedlander believes that you should look and feel great! Juvéderm fillers will add volume to areas of thin tissue and reverse the signs of aging. Men and women who want to take a few years off their faces are great candidates for this treatment!
You will need to pause smoking habits and adjust medications to ensure you are ready for treatment. Dr. Friedlander wants to ensure that you are pleased with results and he encourages you to look at Juvéderm before-and-after photos so you have a realistic expectation for treatment.
Private Consultation
Great healthcare hinges on excellent communication. Even before you arrive for your initial meeting with Dr. Friedlander, we strive to provide open and honest communication with our Sacramento area communities. Please visit our blog and bring any questions you may have to your appointment.
During your consultation, you will have the opportunity to discuss the aesthetic concerns you have and how you would like Juvéderm to correct them. Dr. Friedlander will listen attentively and plan out your ideal treatment with you. Dr. Friedlander will take the time to design the treatment plan best suited to your needs.
Please be ready to share your medical history, current medications, and skincare routine. Once Dr. Friedlander gathers this information, he will determine if Juvéderm is a healthy solution for your concerns. If Juvéderm is not deemed the best option, Dr. Friedlander will recommend an alternative plan that will help achieve your desired outcome.
Preparation
You will need to stop smoking and avoid taking antihistamines for a few weeks before Juvéderm treatment. Keep your skin healthy and notify Dr. Friedlander if you've received any injuries, like a sunburn, along the treatment area. He is more than happy to reschedule to a better time when your skin is healthy. Dermal fillers like Juvéderm require barely any preparation!
The Juvéderm Procedure
A Juvéderm procedure is short and sweet. The whole treatment will take between 20-60 minutes. You may opt for a topical numbing agent to be applied to your treatment area, but most dermal fillers contain lidocaine. Lidocaine assists in minimizing discomfort throughout the injection process. The lidocaine will keep your treated area numb for a few hours.
Once your treatment area is cleansed and ready, the procedure will begin. Juvéderm will be injected strategically along the treatment area. A medical professional may massage the skin to improve distribution. This helps Dr. Friedlander get a better idea of how the filler will enhance the area. With Dr. Friedlander's in-depth knowledge of facial structures and attention to detail, you will be in expert hands.
Rapid Recovery
You will be able to get back to your regular routine right away. The treated area may be swollen and sensitive for a few hours. These symptoms should diminish quickly and any discomfort can be treated with medications like Tylenol. Makeup can often be applied lightly to the treated areas within a day to cover any residual redness.
Remarkable Results
One of the greatest aspects of dermal fillers is that you can see improvement during treatment. Dr. Friedlander can make adjustments as he delivers the Juvéderm to its target area(s), allowing a more hands-on treatment. Juvéderm fillers last up to two years. The length of your results will vary based on where they are placed. Cheek and midfacial fillers tend to last longer because this area of the face is not as active as areas like the lips. Touch-up appointments will allow you to keep your results flawless.
Proper skincare and daily sunscreen application will keep your skin healthy and your results looking great! To get a preview of how satisfied you will be with your visit to NorCal Liposculpture, please visit our stellar reviews page.
Complementary Procedures 
One of the fringe benefits of Juvéderm is how well it pairs with other facial enhancements. While dermal fillers help add volume to the skin, Botox Cosmetic eases the muscular contractions responsible for persistent wrinkles. 
Now that your face is looking its best, you should give it the proper frame. VASER liposuction for the neck can remove unwanted fat that obscures your natural attractiveness. To learn about our suite of aesthetic procedures, contact NorCal Liposculpture at your earliest convenience.
FAQ
What does Juvéderm treat?
Juvéderm is used to reduce wrinkles and deep lines around the nose, mouth, and lips. This smooth, hydrating filler is also used to fill in hollow-looking areas such as below the cheekbones. Another popular use for Juvéderm is to plump up the lips. Juvéderm lip injections are perfect for men and women who were born with thin lips or have seen a loss in lip volume over the years. This HA filler will work to enhance the natural contours of the face and return your skin to a soft, glowing appearance!
Is Juvéderm safe?
Juvéderm is considered safe when the filler is administered by an experienced skin specialist. Dr. Friedlander handles each treatment with the utmost care and an eye for detail. He will assess your eligibility for dermal fillers to ensure Juvéderm is a safe treatment for you. If Juvéderm is not deemed appropriate, Dr. Friedlander will not move forward with the procedure. He will work with you to develop a new treatment to help you achieve your best outcome.
How much does Juvéderm cost in Sacramento?
The cost of each procedure will vary based on how much formula is used and the number of areas treated. During your consultation, Dr. Friedlander will walk you through your treatment plan and provide a transparent pricing breakdown. He will work closely with you to ensure your treatment is ideal for both your appearance and your wallet. To learn more about Juvéderm and how it can rejuvenate your face, schedule a consultation with Dr. Friedlander today at (916) 347-7755.
References
Frantz, C., Stewart, K. M., & Weaver, V. M. (2010). The extracellular matrix at a glance. Journal of Cell Science. 123 (24) 4195-4200. DOI: 10.1242/jcs.023820
Bogdan Allemann, I., & Baumann, L. (2008). Hyaluronic acid gel (Juvéderm) preparations in the treatment of facial wrinkles and folds. Clinical Interventions in Aging. 3 (4) 629–634. https://doi.org/10.2147/cia.s3118