Hips VASER Liposuction
Conveniently located to serve the areas of Roseville, Antelope, Citrus Heights, Rocklin and Sacramento, CA
VASER Liposuction for the hips will sculpt your lower half to flattering perfection.
If you'd like to learn more about VASER's amazing capabilities, read the NorCal Liposculpture blog for all the latest updates.
About
We all know how difficult it is to trim down our waistlines, even with a strict diet and rigorous exercise. Liposuction at the hips can help patients reduce dress and pant sizes. Dr. Friedlander will sculpt your silhouette with incredible ease. 
Can Liposuction Give You a Smaller Waist?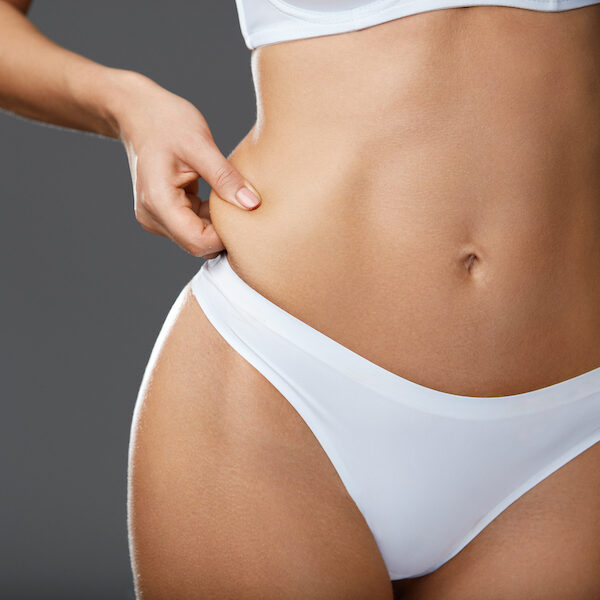 Liposuction will permanently remove fat cells from your problem areas. The procedure will give you the smaller waistline you desire. That being said, the results are only permanent if you are committed to living a healthy lifestyle afterward.[1] By eating right and staying active, you'll be able to keep the fat off and enjoy your curvy, slimmer body for years to come.
VASER stands for vibration amplification of sound energy at resonance. VASER's cannula emits gentle vibrations before aspirating fat away on jets of reverse pressure. The technique allows for more precise sculpting and maneuvering, empowering Dr. Friedlander to mold and carve your hips in ways that would have been unimaginable in generations past.
Are Flanks and Hips the Same?
The hips lay just below the flanks on either side of the body. Because the flanks tend to seamlessly transition into the hips, Dr. Friedlander usually treats these areas together as a single unit, giving the most effective results.
Benefits
Many women have a form that is out of balance for one reason or another. Friedlander shall restore your symmetry with liposuction at the hips. If you desire a more contoured figure, you will want to consider this safe and transformative procedure.
Liposuction of the Waist
Many patients confuse liposuction of the abdomen with liposuction of the waist. Sculpting the waist targets the flanks, or "love handles" that may bulge from your hips.[2] Dr. Friedlander's liposculpture procedures will make your waist can appear narrower and more contoured, enhancing the highly-desired "hourglass" shape.
Does Vaser Lipo Tighten Skin?
Yes, VASER liposculpture promotes skin tightening. Due to the uniform energy distribution of VASER liposuction, the procedure can tighten the skin and promote skin retraction better than other forms of liposuction.[3]
Who Is a Candidate for Waist Liposculpture?
If you can pinch more than two centimeters of fatty tissue between your fingers at your waist, you will probably achieve a real benefit from liposculpture by Friedlander.
Your Private Consultation with Dr. Friedlander
Dr. Jack Friedlander is a highly trained and accomplished surgeon. His practice, NorCal Liposculpture, is dedicated to improving the quality of life for his patients. Dr. Friedlander loves helping people look better so they can feel better about themselves.
Dr. Friedlander is one of the area's top experts in VASER liposuction. VASER offers several advantages over more traditional forms of liposuction. Some patients will travel from afar seeking out Dr. Friendlander's expertise in the incredible technique. VASER's results are more precise, enabling the doctor to achieve a truly sculpted look. VASER liposuction is also minimally invasive and comes with a quicker recovery.
Procedure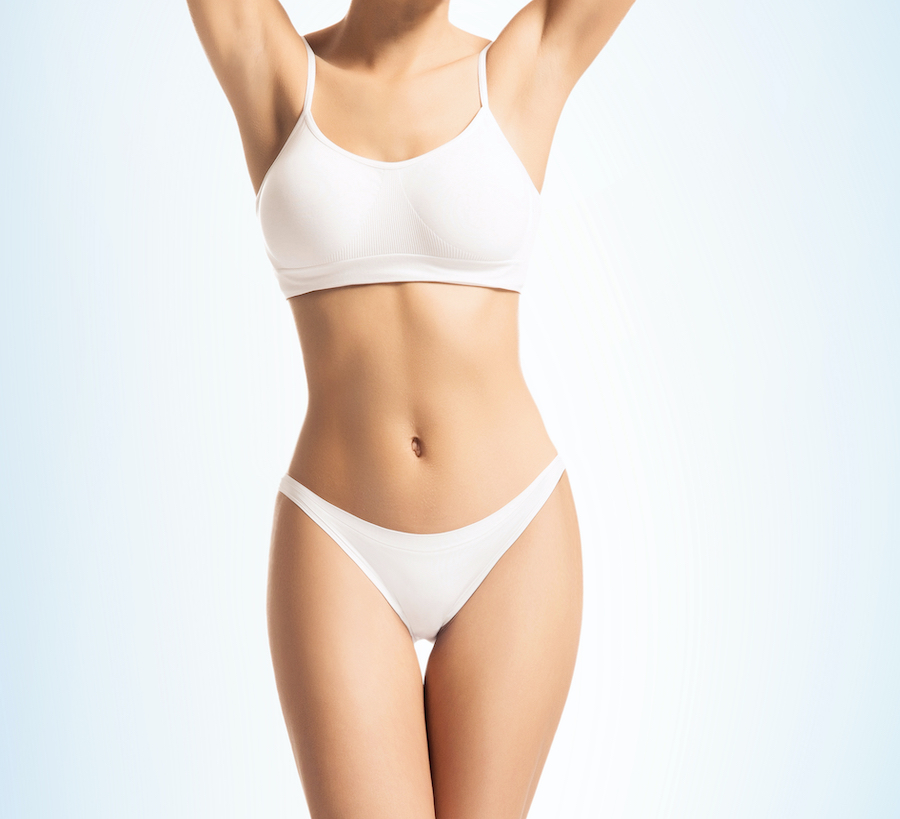 The steps of your liposuction procedure will depend on the treatment plan you create with Dr. Friedlander. The length of surgery will typically range from two to several hours. Liposuction is performed as an outpatient procedure. Once your surgery is complete, you will be released to return home to begin your recovery.
Once your fat has been removed and the desired look has been achieved, your tiny incisions will be closed, and often drains will be placed to remove excess fluid. You will be put in a compression garment to wear following your liposuction.
Patients will receive personalized instructions to help them prepare for their surgery and recovery. These instructions will cover approved methods of reducing post procedure discomfort, as well as controlling any bruising, swelling, or redness. If you have any questions regarding your recovery from hip and thigh liposuction, please do not hesitate to contact us.
Most patients are able to get back to work within a few days of their liposuction surgery. Patients will return for follow-up appointments throughout their recovery from hip and thigh liposuction. Dr. Friedlander will give patients a timeline for when they can return to more strenuous exercise.
Give Yourself a Hug Around the Hips
That elusive "hour-glass" figure can be yours if you only seize the moment! You'll look forward to seeing yourself in full-length mirrors.
Does Fat Return After Liposuction?
If you do not maintain a healthy lifestyle, weight and mass can return to your hips and waist. In general, the more weight gained by a patient after liposuction, the less dramatic their results will be. Even though liposuction permanently removes fat cells from the body, all of your remaining fat cells will get a little bigger. While this slight weight gain can diminish results, the overall improved body shape provided by a liposuction procedure will still be visible.
Complementary Procedure: Love Handles Liposuction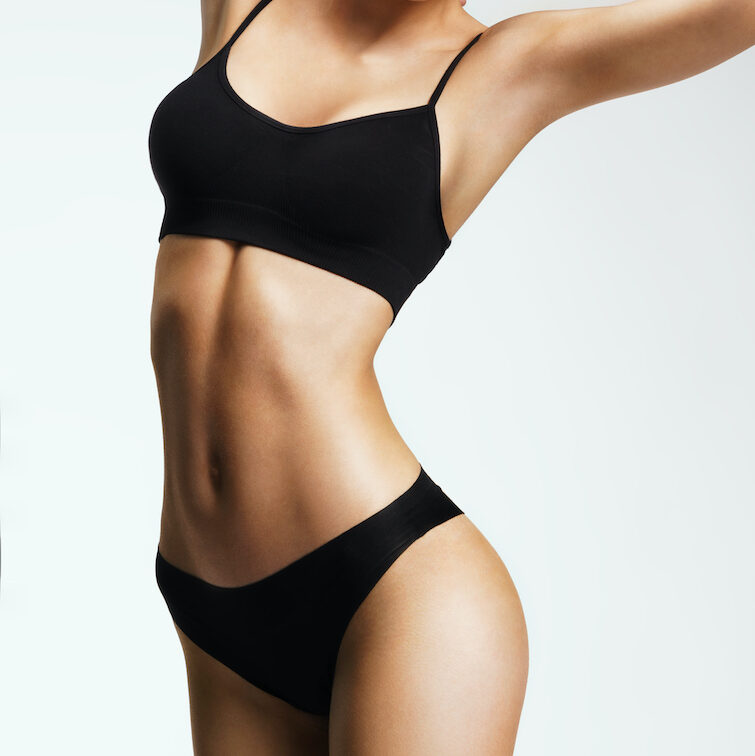 If the fat on your hips/waist has not responded to your diet and exercise efforts, don't give up hope on your beach body just yet! A smooth figure IS obtainable.
Love Handles Liposuction addresses stubborn fat on the hips to achieve a slim, healthy look. Dr. Friedlander tailors his surgical plan to deliver the results his patients want, from toned, athletic contours to a smooth, curved silhouette. Love Handles Liposuction is often combined with Abdominal Liposuction to completely transform the torso and enable patients to show their stomachs off again with confidence. 
Love Handles Liposuction is a minimally-invasive fat-elimination surgery. The procedure is performed using tiny incisions and a slim cannula. The incisions are placed within the natural folds of the body, resulting in little-to-no visible scarring.
How Much Does VASER Liposuction for the Hips Cost in Northern California?
VASER liposculpture is tailored to the individual. At your private consultation, Dr. Friedlander will appraise the particulars of your case. When he gets a full appreciation of you and your physique, he will propose a treatment plan to support your aesthetic goals. At this time, NorCal Liposculpture will quote you an accurate cost.
We have several financing options to provide our patients with a range of payment options. Check our specials page for limited-time offers and exclusive package deals.  
FAQ
Is Vaser Lipo better than regular lipo?
One of the major benefits of VASER liposuction, when compared to traditional liposuction methods, is the minimal amount of damage to surrounding tissues, and most importantly, the ability to remove the most superficial fat. VASER liposuction uses a small incision and its soundwaves liquefy the fat before it is removed from the body. Liquefying the fat has the potential to increase the accuracy of the procedure because it makes the fat easier to remove. In addition to that, it could also minimize the damage inflicted upon surrounding tissues. Fat cells removed during a VASER liposuction are specifically targeted which allows the surgeon to provide the patient with a smoother and more sculpted end result.
How painful is liposuction?
Liposuction performed under safe and proper anesthesia will result in less post-operative pain and decreases the risk of unforeseen complications. Some patients require prescribed pain medication to manage the temporary discomfort. Fortunately, the duration of any discomfort will be short. The pain will be the most intense two to four days after the procedure then gradually lessens. Tenderness and soreness are typical but will eventually fade.
Can you liposuction 100 pounds?
Before your body contouring surgery, it is important to set a goal weight for yourself. It is recommended that, for best results, you be within 30 pounds of your ideal weight before undergoing liposuction. This number may be more or less depending on body type, but 30 pounds is a reasonable weight loss goal. If you need to lose closer to 100 pounds, you should attempt natural weight loss. Those who require more dramatic weight loss may need body contouring in combination with their liposuction.