Abdomen & Flanks VASER Liposuction
Conveniently located to serve the areas of Roseville, Antelope, Citrus Heights, Rocklin and Sacramento, CA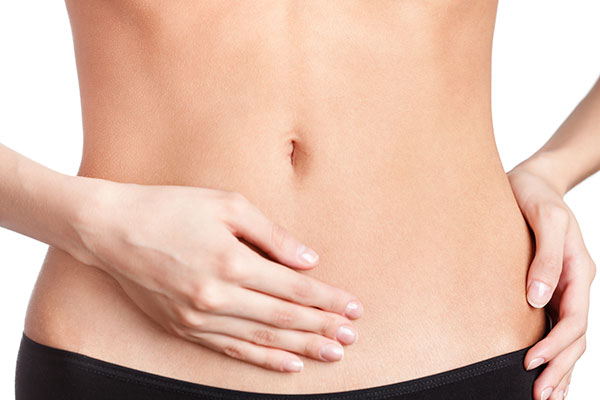 Despite spending months or years of hard work in the gym and eating right, many of us are unable to achieve the optimal appearance we desire. While your countless number of crunches and side bends aren't for naught, they haven't been getting you the results you expect.
Dr. Friedlander and the team at NorCal Liposculpture are here to help make your journey towards a flatter stomach an easier one with VASER Liposuction! Dr. Friedlander's impeccable knowledge and skill can transform your body. Creating a sleeker, more toned look to your midsection, you can not only get ready for the summer, but also have evidence of your hard work and dedication to a healthier lifestyle. 
Thanks to state of the art VASER ultrasound technology, you can now have those 6-pack abs and tapered waist you've always wanted. With VASER Hi-Def or VASER Liposuction, both deep and superficial fat is targeted for removal. Your muscles will be more sculpted and defined, revealing that tight, athletic look everyone strives for.
Before and After Photos
What is VASER Liposuction?
VASER Liposuction is a minimally-invasive procedure to remove the pinchable fat under your skin. VASER stands for Vibration Amplification of Sound Energy at Resonance. It uses specialized ultrasound energy to easily break up fat deposits and remove them from the body. The VASER technology allows for a procedure more gentle than traditional lipo, minimizing excessive trauma to the body. This results in less bruising, less bleeding, and less discomfort when compared to traditional liposuction. In the hands of a talented and experienced surgeon like Dr. Friendlander, VASER can sculpt your body in such a way that it defines your underlying musculature! 
What is the difference between VASER Liposuction and VASER Hi-Def Liposuction?
VASER Lipo and VASER Hi-Def Liposuction both utilize ultrasound technology to separate the fat from the underlying muscles and skin on top of your midsection. VASER Liposuction provides a general removal of the fat cells in the area. This reduces the bulges and can provide you with less muffin top and love handles. VASER Hi-Def Liposuction builds upon this by adding the added benefit of sculpting the abdomen to reveal the muscles beneath. VASER Hi-Def Liposuction adds precision to the approach as it is able to address fat at its most superficial layers, further creating muscle definition and a more athletic appearance.
Benefits
There are many benefits to undergoing VASER Liposuction of your abdomen and flanks with NorCal Liposculpture. Whether you are simply looking to remove bulk from your midsection or make the ever elusive "V-cut" appear from under your skin, VASER Lipo can help you achieve your goals.
VASER Liposuction Benefits
Safe and effective technology
Immediate results
Enhanced confidence
Slimmer, smoother contours
Defined 6-pack abs
Curvier, more hourglass shape
More athletic appearance
If you are ready to experience the amazing benefits of VASER for yourself, contact NorCal Liposculpture today to schedule a consultation with Dr. Friedlander. 
Candidates
Patients who are good candidates for VASER procedures are in good health and close to their ideal body weight. They also have good skin quality around their waist. VASER Liposuction of the abdominal region is a life-changing procedure that reveals abdominal definition you didn't think was possible after trying so hard in the gym.
Your VASER Liposuction Consultation in Sacramento
A private consultation with Dr. Friedlander is your first step in creating the core of your dreams! During this meeting, you will discuss your goals and expectations for VASER Liposuction of your abdomen. Dr. Friedlander will share the details of the procedure in detail, being sure to address any questions and concerns you may have about VASER. Afterward, the doctor will perform a physical examination of your abdomen and flanks. He will work with you to create a customized treatment plan based on your needs, anatomy, and desires.
Do you want to learn more about VASER Liposuction and how it can help you meet your aesthetic goals? Contact Dr. Friedlander's office to schedule your one-on-one consultation!
Preparation
To prepare for VASER Liposuction, Dr. Friedlander will provide you with specific preoperative instructions. While every patient who comes to NorCal Liposculpture has unique needs, there are some general guidelines to follow. Patients must stop using tobacco products as soon as possible. This is not only for your overall health, but to also promote optimal circulation during and after surgery. You will also need to follow the doctor's instructions regarding altering your medication regimen if it includes any medicines that thin your blood. These may include ibuprofen, aspirin, prescribed blood-thinning medications, and herbal supplements.
If you have any questions about your preparation for VASER Liposuction, our wonderful staff members will be happy to assist you. Give NorCal Liposculpture a call at  (916) 347-7755 with any questions.
To further prepare you for your procedure day, you will need to appoint an adult to drive you home after your abdominal VASER Liposuction procedure. They will need to remain with you for at least 24 hours. Any medications prescribed by Dr. Friedlander should be filled prior to your surgery so you have them on hand when needed.
VASER Liposuction Procedure
When you arrive for your abdominal and flanks VASER Liposuction, you will meet with Dr. Friedlander to review your treatment plan. He will mark your midsection with a marker to indicate the incision sites, anatomical landmarks, and areas of focus.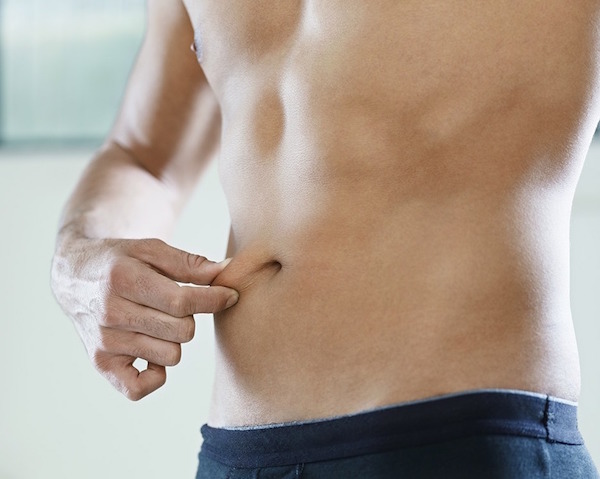 Once you are in the operating room, you will be given sedation to keep you comfortable throughout the procedure. After the anesthetic has taken effect, the doctor will follow his markings and create very small inconspicuous incisions that will be used to access your belly and flanks. From there, Dr. Friedlander will use a thin, hollow tube, called a cannula, to inject tumescent fluid into the treatment areas. This will help numb your abdomen and flanks, further keeping you comfortable.
After the fat cells are coated in fluid, the VASER probe will be inserted through the incisions, and the emitted ultrasound waves will emulsify fat, making it easier to extract. Once the fat is adequately loosened, the cannula will easily remove the fat deposits and excess fluid with the use of suction. During this time, Dr. Friedlander will sculpt and shape your midsection with precision to provide you with a slimmer silhouette.
Recovery
After your VASER Liposuction procedure, your abdomen and flanks may be swollen and sore. You will need to wear a compression garment continually for several weeks to mitigate swelling and help your body adhere to its new shape. You may have drains placed under your skin for several days to remove excess fluid that may build up under your skin. Even though you may see immediate results from your abdominal and flank VASER Liposuction, your final results may take up to 4-6 months.
Results
Once you have healed from your procedure, you can expect to have a smoother profile. Your stomach and sides will be more toned and will more accurately represent the work you have put in to create the body you want! You may also experience enhanced confidence as clothes will be more flattering on you. No more hiding behind strategically placed hands and accessories. You will be able to flaunt your best self after VASER Liposuction of your abdomen and flanks.
Let Dr. Friedlander and the team at NorCal Liposculpture help you achieve your aesthetic goals with VASER Liposuction, fill out our short form to schedule a VASER consultation today!
Pricing for VASER Liposuction in Sacramento
VASER Liposuction is a highly customized procedure. Because of this, price will vary between patients.The only way to receive an accurate quote for your abdominal and flank VASER Liposuction procedure is to attend a personal, or phone/video consultation with Dr. Friedlander. 
We do not want your body contouring desires to be out of reach because of cost. This is why NorCal Liposculpture offers financing for patients who qualify. We also run exclusive specials on select procedures, so be sure to check our Specials page often.
If you have questions about our payment or financing options, contact us.
FAQ
Does VASER Liposuction tighten skin?
Along with removing unwanted fat, VASER has the added benefit of tightening the skin in the treated area from below the surface. However, just like how VASER is not a weight loss procedure, it is also not a skin tightening treatment. The amount of skin tightening achieved by the VASER technology will not yield impressive results if you have significant skin laxity at the treatment area. VASER Liposuction is a body contouring procedure. 
If you are looking to deliberately tighten your loose, sagging skin, NorCal Liposculpture offers Renuvion skin tightening with J-Plasma. 
Are VASER Liposuction results permanent?
Your abdominal and flanks VASER Liposuction results are long-lasting! Barring any significant weight fluctuations and/or future pregnancies, you can expect your results to essentially be permanent. It is advised that individuals looking to undergo VASER Liposuction wait until their weight has stabilized close to their ideal weight. This includes waiting until they have experienced their last pregnancy in order to maintain their amazing results. 
Additional Resources
American Society of Plastic Surgeons. (2020). Liposuction – Assisted: Laser/Ultrasound Assisted. Retrieved from https://www.plasticsurgery.org/cosmetic-procedures/liposuction-laser-ultrasound-assisted
Hoyos, A. E. & Millard, J. A. (2007). VASER-Assisted High-Definition Liposculpture. Aesthetic Surgery Journal, 27(6), 594–604. https://doi.org/10.1016/j.asj.2007.08.007