Emsculpt
Conveniently located to serve the areas of Roseville, Antelope, Citrus Heights, Rocklin and Sacramento, CA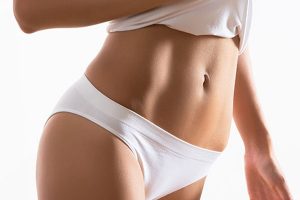 Struggling to tone your stomach or lift your buttocks? Emsculpt is a cutting-edge way to build muscle and achieve six pack abs or a strong, curvaceous buttocks, in as little as thirty minutes!* 
No downtime, just great results.*
If you are unhappy with your muscle tone, Emsculpt is a fat-fighting, muscle-building treatment worth considering.* You can't get results like these at the gym! Emsculpt stimulates your muscles to trigger what is known as "supramaximal muscle contractions." A single Emsculpt session accomplishes the equivalent of 20,000 crunches! Emsculpt can slim and tone the arms, calves, thighs, abdomen, and buttocks.*
Re-imagine your body and meet your fitness goals with Emsculpt.* Schedule a complementary Emsculpt consultation to learn more the impressive results Dr. Friedlander accomplishes with this non-invasive body contouring procedure.*
*results may vary
Emsculpt: Muscle-Building Technology
How can Emsculpt build muscle and burn fat without a single incision or time off for recovery?* The answer is HIFEM technology.* HIFEM stands for High-Intensity Focused ElectroMagnetic field, a safe, FDA-approved method of stimulating strong, supramaximal muscle contractions. Supramaximal muscle contractions work your muscles out in a way that no exercise can.
Emsculpt will slim, tone, and sculpt the abdomen, buttocks, calves, thighs, or arm for a fit, flattering transformation.* In addition to supramaximal muscle contractions, Emsculpt accomplishes supramaximal lipolysis! Your body burns fat, resulting in a slimmer and firmer body contour.* 
Patients accomplish their best results after four Emsculpt sessions, spaced at least three days apart.*  You will see results of your first treatment within two to six weeks.* 
Instead of the time, pain, and frustration of the gym, Emsculpt offers a safe, gentle way to build your muscles.* Patients often accomplish as much as 16% muscle mass increase and 19% fat reduction with Emsculpt.*
*results may vary
How Does Emsculpt Burn Fat?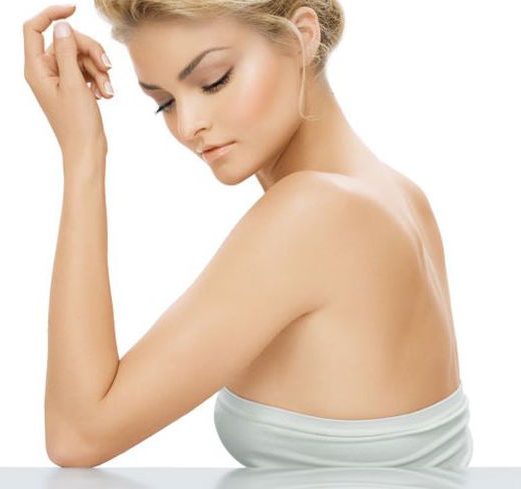 Emsculpt's targeted HIFEM technology triggers supramaximal muscle contractions. Once the brain detects the intense muscle activity, it will respond by sending a signal to the area to increase fatty acid breakdown.  The fat around the abdominal muscles or buttocks will be broken down to fuel your muscles. Your fat metabolism will increase. The flab in the treated area will continue to shrink with every Emsculpt session!* The result is a firmer, more muscular contour.* If you have been struggling to achieve your ideal level of muscle definition, Emsculpt will help you get rid of your fat and tone your body.*
Emsculpt Abdomen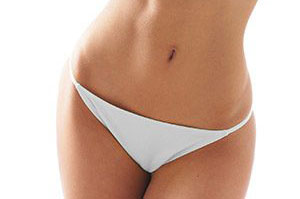 Do you wish you had firmer, more defined abdominal muscles? If you struggle to tone your stomach muscles, or you have a small, stubborn layer of fat that conceals your abdominals, Emsculpt is a targeted way to address these issues and achieve your body contouring goals.*
The Emsculpt applicator will emit a HIFEM field to trigger thousands of abdominal muscle crunches and burn tummy fat, while you sit comfortably. Emsculpt has helped thousands of men and women tone their stomachs and slim their waistlines.* The treatment delivers dramatic improvements to the abdominal muscle contours, without discomfort or downtime!*
*results may vary
Emsculpt Buttocks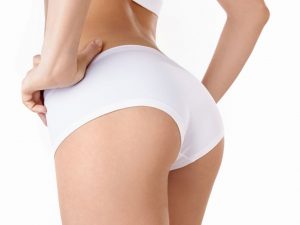 Tone and firm your buttocks with Emsculpt.* Emsculpt achieves the results of a buttocks lift completely non-invasively!* Emsculpt will achieve thousands of muscle contractions to both burn fat and build muscle mass.*
The result is a fuller, more flattering buttocks.* In only a few weeks, you will see a major improvement in the size and shape of your booty.*
Emsculpt Thighs
Emsculpt applicators can be applied to the thighs to give your legs greater mass and tone.* Over the course of your 30-minute treatment, the HIFEM energy will trigger supramaximal contractions in your thigh muscles. You will be able to see your muscles flexing during your treatment! The result? Firm, shapely thighs, without hours spent at the gym.*
Emsculpt Calves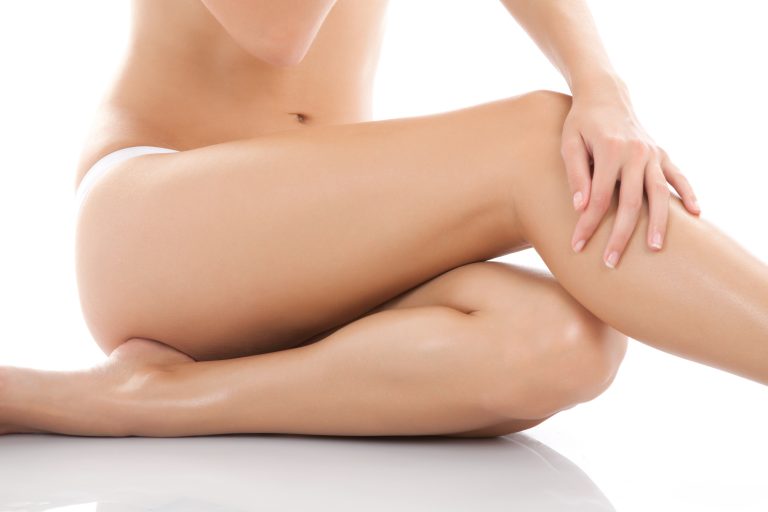 The calves are frequently the most visible part of the leg: if your calves could use some work, build and round them out with Emsculpt.* After only four treatments, you will enjoy greater calf definition that makes your lower leg and ankles look great! Emsculpt will give you calves you can't wait to show off.* 
*results may vary
Emsculpt Arms
If you would like to reduce the fat on your arms and achieve strong, attractive muscle-definition, Emsculpt is an excellent way to achieve your goals.* Your arms will undergo supramaximal contractions not possible during exercise and weight lifting. Emsculpt will have you looking stronger and healthier in no time!* 
Benefits of Emsculpt*
Achieve toned, six-pack abs
Boost your buttocks into a firmer, rounder contour
Tone and slim your arms
Build thigh muscle
Lift and define your calves
Non-invasive fat elimination
Treatment is only thirty minutes
Treatment is completely comfortable
Zero downtime is needed after Emsculpt
Emsculpt treatments fit easily into a busy schedule. You can go right back to work after your session! You can even work out after your session (but let your treated area rest for a day!).
*results may vary
Candidates
Emsculpt is an excellent option for healthy men and women who struggle to tone and sculpt their abdomen, buttocks, arms, thighs, or calves. If you have a low fat ratio, you are a good candidate to transform your body with Emsculpt.* Emsculpt will help individuals who are close to their fitness goals put the finishing touches on their muscle definition.* This is a convenient way for people with busy schedules to achieve their preferred physique, without spending the extra hours struggling in the gym.*
If you want the best for your body, Emsculpt will enable you to take your physique to a level you never thought possible!* 
VASER Body Contouring
Emsculpt is an excellent way to address a small amount of fat on the stomach, buttocks, arms, or legs.* Unfortunately, stubborn deposits can take hold almost anywhere on the body! Even a very healthy individual can have trouble spots of subcutaneous fat on their arms, flanks, chin, or thighs.
Patients who have a pinchable amount of subcutaneous fat or more may be good candidates to address their fat stores with tumescent liposuction or VASER liposuction.
VASER liposuction enables Dr. Friedlander to eliminate these fat stores, tighten the skin, and improve the muscular contours in the treated area.* These minimally-invasive surgeries have enabled thousands of men and women to get rid of the stubborn fat standing between them and their dream body.*
If you have visible fat that refuses to respond to diet and exercise, you may be an excellent candidate to eliminate it once and for all and achieve a more athletic figure with VASER lipo at NorCal LipoSculpture.* 
*results may vary
Consultation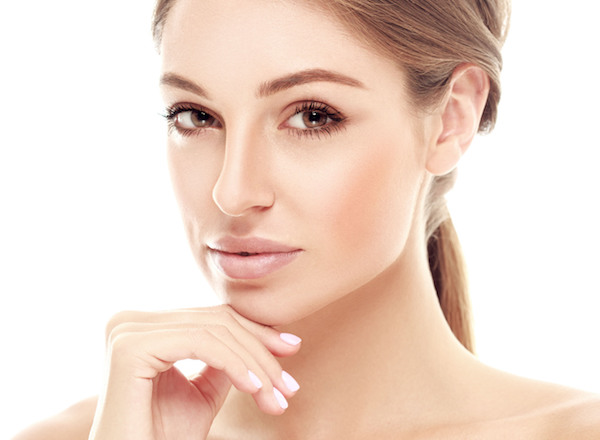 Emsculpt candidates will receive a complementary, informative consultation with Dr. Friedlander. He will discuss the Emsculpt technology with you and perform a physical examination to determine if the treatment is the right option for you. You will have the opportunity to view the impressive Before and After results Emsculpt has delivered for other patients during this consultation.* 
In order to make sure Emsculpt is safe and appropriate for your case, Dr. Friedlander will go over your medical history and medication use with you. If he believes an alternative procedure will deliver your desired results, he will share his professional opinion at this time.*
For example, some patients may have a visible layer of fat on their flanks and stomach that conceals their abdominal muscles. These candidates may benefit from addressing this fat and toning their body with a minimally-invasive VASER liposuction procedure.
Once the results of VASER liposuction are healed, patients may decide to then tone their abdominal muscles with Emsculpt. Alternatively, if patients have thigh fat that takes away from their buttocks contours, VASER liposuction of the thighs can help.
Have questions about Emsculpt? Dr. Friedlander will be happy to meet with you for a complimentary consultation at NorCal LipoSculpture.
*results may vary
Treatment with Emsculpt
Emsculpt is convenient and comfortable.* You will sit comfortably while the Emsculpt applicator treats your stomach, arms, calves, or thighs, or lie on your front with the Emsculpt applicator on your buttocks. Emsculpt will emit highly focused energy to trigger the equivalent of 20,000 crunches or squats over a thirty minute period. Your body will start breaking down your fatty tissues at a high rate.* The treatment is pain-free: you can read a book or watch a show while you build muscle and burn fat!* 
Once the Emsculpt session is complete, you can get right back to your day.
An Emsculpt treatment typically consists of four sessions, spaced over a two week period.
Recovery
No downtime is required after Emsculpt! Your muscles may be sore following your session for a day or two.* This is normal and will feel similar to post-workout muscle soreness.* Patients are free to work out immediately after Emsculpting, but should let the treated area rest for at least a day to give the muscles time to recover. 
Emsculpt increases fat metabolism. You will notice a reduction in fat in the treated area over the weeks following your session.*
*results may vary
Results
Results of your first Emsculpt treatment will emerge within 2 to 6 weeks.* Your buttocks will become firmer, rounder, and smoother.* Your stomach will be slimmer and your abdominal muscles will be more pronounced.* Patients who treat their arms or legs will enjoy beautiful muscle definition and a noticeable reduction in fat.* Patients cannot believe the definition they achieve with Emsculpt!*  
Results will continue to improve over a six month period.* Results of Emsculpt are more than cosmetic: they are real!* Patients burn fat and build muscle with Emsculpt.* 
The toned, tight outcomes of Emsculpt can be maintained for the long-term with subsequent Emsculpt sessions.* Dr. Friedlander will be happy to assess your case and work with you to create a personalized Emsculpt treatment plan.
Emsculpt has helped countless men and women accomplish their dream physiques.* If you struggle to tone your muscles, Emsculpt is a highly convenient, effective body contouring solution.*