Breast Reduction VASER Liposuction
Conveniently located to serve the areas of Roseville, Antelope, Citrus Heights, Rocklin and Sacramento, CA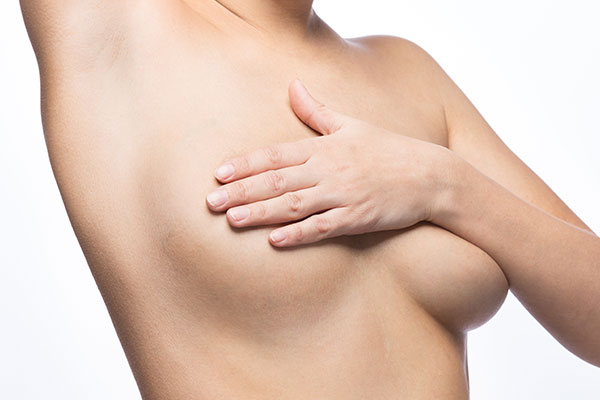 A breast reduction with VASER liposuction is a procedure that decreases the size and weight of breast tissue by using advanced liposuction technology to remove fat.
For those who suffer from the weight and strain that large breasts cause, this procedure is an innovative and effective solution. A breast reduction removes excess fat tissue from the chest while avoiding important glands and improving the shape and aesthetic appeal of the breast.
 Dr. Jack Friedlander has developed innovative surgical devices for laparoscopic surgery for certain breast surgeries for benign and malignant diseases. As a result, he is experienced in navigating the delicate and complex anatomy of the female breast. Combined with his experience in sculpting aesthetically pleasing, smooth contours, these skills allow patients to receive life-changing and stunning results. If you've been considering a breast reduction procedure, VASER liposuction is the ideal way to lighten your burdensome breasts. Schedule an appointment to consult with Dr. Friedlander at his office in Roseville, California. Call NorCal Lipo today at (916) 347-7755. 
Before and After Photos
About Breast Reduction with Vaser Lipo
One of the concerns many women have with standard surgical breast reduction is the significant scarring it causes. With VASER Liposuction, a virtually scarless breast reduction can be performed, with a decrease in cup size and a noticeable lift from removing excess weight.
VASER is an acronym for "vibration amplification of sound energy at resonance." This ultrasound technology uses gentle waves to disrupt the bonds between fat cells.
Unlike traditional surgical breast reduction procedures, VASER Liposuction has the advantages of selective removal of fat, faster recovery time, and minimal scarring. As a less invasive procedure, this makes it more suitable for older patients, who might otherwise be more impacted by the strain of a lengthy recovery. (1)
As it breaks apart the fat cells but leaves other structures intact, it also loosens them from deeper tissues so that fat can be removed more effectively during the treatment. As an added bonus, the ultrasound waves can tighten skin for a firm, natural appearance after the patient has completed their recovery.
Benefits
VASER liposuction is considered a more controlled and gentle kind of cosmetic procedure compared to other breast reduction methods. (2)
Reducing the size and weight of large breasts can have numerous benefits. A clinical study found that 95% of patients said they felt satisfied with the results of their breast reduction procedure.
A breast reduction can: 
Ease shoulder, neck, and back pain.
Improve posture and mobility
Elevates the areola for a more youthful, perky appearance
Make clothing and brassieres fit better and more comfortably
Improve the appearance and projection of the breasts
Improve self-esteem
Reduces emotional stress from unwanted attention
A number of studies have found that women who have a breast reduction procedure experience drastic improvements in their body image and physical health.(3)
Candidates
Candidates for a breast reduction with VASER liposuction struggle with excess breast tissue but are in good health. During your personal consultation with Dr. Friedlander, he will determine whether this procedure is right for you.
Ideal candidates for this breast reduction lipo procedure are:
Within thirty pounds of their goal body weight
Have good muscle tone and skin elasticity
Are a non-smoker
Are debilitated by excess fat on and around the breasts
Free of medical conditions which could impede their healthy recovery
Personal Consultation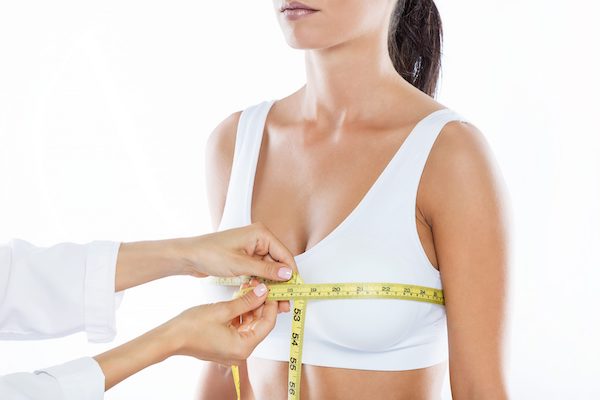 Dr. Friedlander strives to meet or surpass the goals of every patient he treats. After understanding the patient's condition and ideals, he creates a personalized treatment plan that's right for them. During your personal consultation with Dr. Friedlander, he will assess your physical health and medical history to check for any factors which potentially could put you at risk. Plan on sharing details about your lifestyle like current alcohol, tobacco, and drug use, as well as any medications, vitamins, or supplements you may be taking. At NorCal Lipo, honesty is key. If Dr. Friedlander determines that a patient is not an ideal candidate for a VASER Liposuction breast reduction, he'll recommend an alternate procedure or entirely different course of action. To find out if you're a good candidate for a breast reduction, contact NorCal Lipo to set up your very own personal consultation.
Preparing for Your Breast Reduction
It's important to plan carefully for any medical procedure. Before your breast reduction, you'll be given personalized instructions to ensure the best results.
Usually, all patients are asked to:
Complete medical examinations and a mammogram.
Pick up all medications and other essentials before your surgery.
Avoid smoking, drinking alcohol, and consuming anti-inflammatory medications.
Make sure a friend or family member is available to drive you home after your procedure and stay overnight.
Procedure
Before your breast reduction with VASER Liposuction, you'll receive a sedative intravenously to ensure that you are resting comfortably during the procedure. Dr. Friedlander will make two minuscule incisions on each breast. These incisions are typically 2-3 millimeters long and accommodate the VASER cannulae used to inject the tumescent fluid and remove the excess fat. Tumescent fluid is a solution of saline, anesthetic, and epinephrine. The solution keeps patients pain-free and improves fat breakdown. Unlike a typical liposuction procedure, the VASER device emits ultrasound waves that cause the bubbles present in the tumescent fluid to expand and contract. This gently dislodges the targeted breast fat from its connective tissue attachments, while leaving the surrounding tissues unharmed. Dr. Friedlander then strategically suctions out the dislodged fat in order to sculpt lighter, rounder more petite breasts.
Recovery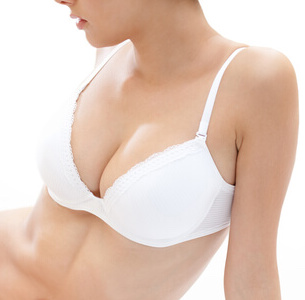 VASER technology is safe and requires relatively little downtime compared to more invasive surgical procedures. VASER liposuction breast reductions are performed on an outpatient basis, so after your treatment, the expert staff at NorCal Liposculpture will monitor you for a brief period to ensure you are recovering well and ready to be discharged. To manage discomfort, you will be provided with pain medication, which should only be required for a few days.
Bruising and swelling are a normal part of the recovery process. A compression garment is worn for 6 weeks to ease swelling and allow the new contours of the breasts to set. Most patients can return to work after a week. Bruising typically subsides within a week or two, while swelling peaks in 2-3 weeks.
Though the results of your breast reduction surgery are immediate, you won't see your final results for 4-6 months.
Results
The recovery for this procedure may seem long compared to the length of the procedure itself. But think of all the years that your breasts weighed you down physically and emotionally. With a VASER Liposuction Breast Reduction, you'll enjoy the permanent benefits of a lighter, more proportional bosom, and feel like a new woman.
How Much does a VASER Breast Reduction Cost?
Because every woman has unique needs and unique breasts, the cost of a VASER liposuction breast reduction will vary from patient to patient. Dr. Friedlander will be able to provide a breakdown of their anticipated procedure cost once he determines that the patient is a good candidate for a VASER breast reduction, and can plan the procedure. The price of a patient's VASER Liposuction breast reduction will depend on the procedure time, as well as the techniques the doctor decides will be the most effective. Patients interested in learning more about their options with VASER should follow Dr. Friedlander's blog.
FAQ
What's the difference between VASER liposuction breast reductions and other breast reductions?
Other breast reductions are surgical and invasive and can cause scarring. VASER technology allows the surgeon to remove excess fat from the breasts through small, subtle incisions. The ultrasound waves that VASER emits help to loosen the fat, making the entire procedure gentler on the body and easier to recover from.
Where else can VASER liposuction be performed?
VASER liposuction can be used to contour the entire body. Popular areas for VASER liposuction include the neck, chest, back, flanks, abdomen, arms, thighs, and knees.
Will I be awake during my breast reduction with VASER liposuction?
VASER liposuction is not performed under local anesthesia. You'll be given an IV with a sedative to ensure that you are resting comfortably and are not aware of the procedure or pain during the procedure.
Why can't I smoke or drink before my breast reduction?
Neither of these habits is healthy to begin with, but they also can cause complications during your procedure and recovery. Consuming alcohol increases bleeding, and can lead to unnecessary blood loss, which can be dangerous. Smoking before your surgical procedure, even a minimally invasive one like VASER breast reduction increases the risk of postoperative heart attacks, blood clots, and pneumonia: it keeps your heart and lungs from working properly.
References
Jakubietz RG, Jakubietz DF, Gruenert JG, Schmidt K, Meffert RH, Jakubietz MG. Breast reduction by liposuction in females. Aesthetic Plastic Surgery. 2011;35(3):402-407. doi:10.1007/s00266-010-9611-x
Watson K. VASER Liposuction: Procedure, Cost, and What to Expect. Healthline. Published March 31, 2020. Accessed March 25, 2021. https://www.healthline.com/health/cosmetic-surgery/vaser-liposuction
The Cleveland Clinic. 8 Things to Know If You're Considering Breast Reduction Surgery. Health Essentials from Cleveland Clinic. Published June 13, 2019. Accessed March 25, 2021. https://health.clevelandclinic.org/8-things-to-know-if-youre-considering-breast-reduction-surgery/