Breast Reduction VASER Liposuction
Conveniently located to serve the areas of Roseville, Antelope, Citrus Heights, Rocklin and Sacramento, CA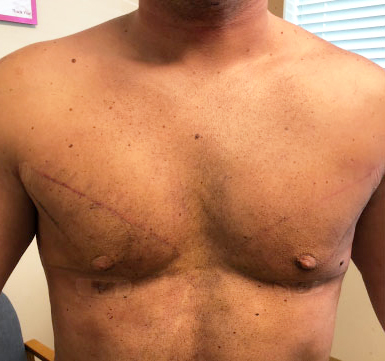 Breast reduction with VASER liposuction is a cosmetic procedure to bring balance to your silhouette using the safest and most effective liposuction technique available. Bigger isn't always better. Just ask somebody with a migraine! The more sophisticated approach calls for balance over sheer magnitude. Overly large or asymmetrical breasts can upset the aesthetics of your entire form—to say nothing of the chronic neck and back pain that commonly accompanies a bountiful bust. If your breasts are bothersome because they're simply too big, NorCal Liposculpture can help you to feel comfortable in your own skin. Because there is nothing sexier than tremendous confidence.
Dr. Jack Friedlander founded NorCal Liposculpture because he believes that balance is beautiful. His full suite of body contouring services provides slimming and trimming assistance to his Sacramento community. His state-of-the-art liposculpture techniques can bring much-needed relief to women suffering from the aches, pains and embarrassment that can come with overly large breasts. Contact us if you think you may benefit from a breast reduction procedure. Call (916) 347-7755 to speak with one of our helpful representatives. Many patients take advantage of our new Virtual Consultations so they can get the conversation started without leaving home!
About VASER Assisted Mammaplasty
Breast reduction can be a chance at real relief for many women who suffer the aches and pains of cumbersome breasts. The body is a finely balanced instrument that doesn't function all that well when bearing a lopsided load. A heavy bust creates strain and pain throughout the torso.
Large Breasts Are a Heavy Burden
Chronic Headaches
Persistent Back Pain
Neverending Neck Soreness
Steadfast Shoulder Strain
Decreased Self-Confidence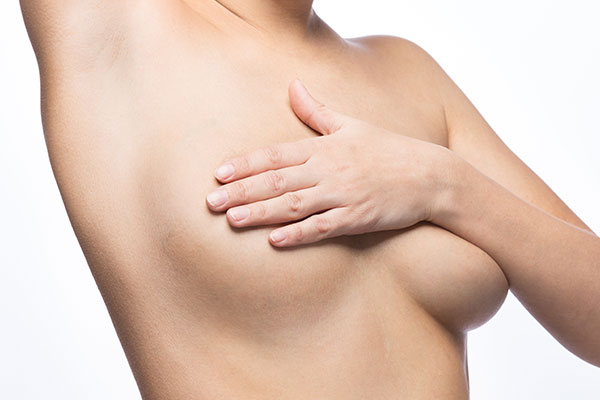 Breast reduction can solve these issues. However, one of the concerns many women have with standard surgical breast reduction is the significant scarring. Dr. Friedlander can perform a virtually scarless breast reduction with VASER liposuction. Grateful patients should expect a decrease in one to two cup sizes.[1]
This procedure results in a sculpted yet smaller breast, and a noticeable lift is also achieved from removing excess weight.
Am I a Good Candidate for the Procedure?
Not everyone is an ideal candidate for this procedure. It is important to consider the amount of fat in the breast relative to the amount of glandular or fibrous tissue.[2] Dr. Friedlander will assess whether you are a good candidate for VASER liposuction assisted breast reduction at your private consultation.
Before and After Photos
Benefits of Breast Reduction
To our human eye, beauty and symmetry are one and the same. While it may be surprising to some—especially to the droves of women seeking breast augmentation—breast reduction surgery is a popular (and sometimes necessary) breast enhancement surgery.
"Enhancement" does not always denote "size," after all. As an ancient sculptor chiseled his immortal masterpiece from a large block a marble, so too does Dr. Frielander reveal the inner beauty of his patients through the aesthetically strategic removal of unsightly excess or redundant tissue. He understands, as the ancients did, that a smooth and seamlessly balanced body is the most alluring.
Asymmetry can certainly cause aesthetic tension, but it can cause physical tension, as well. The workings of the human body are like any other machine. An imbalance wears down joints and muscles over time. Even injury may result.
The VASER Advantage
VASER Hi-Def Liposculpture is one of the most powerful and precise liposuction techniques available on the market today. VASER stands for Vibration Amplification of Sound Energy at Resonance; it describes the unique process through which body fat is gently aspirated. In VASER, the liposuction cannula softly vibrates. It gingerly emits tender, soothing waves of sound vibration that shakes bundles of jumbled fat cells into a smooth and viscous slurry.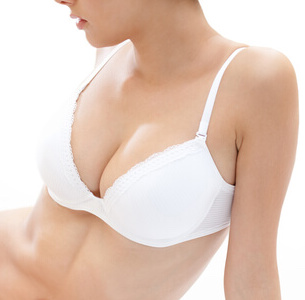 The VASER technique allows for easier fat removal when Dr. Friedlander applies some suction.[3] A more precise and delicate touch lessens the impact of the liposuction procedure while expanding its utility and enhancing its effectiveness. These advantages are particularly important when working with the breasts, where there are many delicate structures and much of the fat is close to the skin. The process is more likely to leave the skin with butter-smooth results while avoiding many of the risks for pits, mounds or that "cottage cheese finish" seen in traditional liposuction.
Learn more about all the wonders that VASER liposculpture can accomplish by reading our blog.
Quintessential Candidates for Breast Reduction
Observe Problems with Posture
Endure Back and Shoulder Pain
Experience Indentations from Their Bra Strap
Perceive Tingling and Numbness at the Extremities
Suffer Rashes and Infections Under the Breast
Your Private Consultation with Dr. Friedlander
Dr. Jack Friedlander is a highly trained and accomplished surgeon. A New York native who received much of his medical training in the Midwest, at The Chicago Medical School, he has since brought his skills to Sacramento, California. His practice, NorCal Liposculpture, is dedicated to improving the quality of life for his patients. Dr. Friendlandeer loves helping people look better so they can feel better about themselves.
VASER assisted breast reduction offers significant advantages over the traditional procedure because it is minimally invasive and it comes with a quicker recovery. However, the technique is not optimal in every circumstance. At your private consultation, Dr. Friedlander will determine your candidacy for breast reduction surgery and work with you to plot an appropriate treatment plan.
Contact us to begin your transformation today. You can call (916) 347-7755 to speak with one of our knowledgeable staff. We can happily make accommodations for our out of town patients. And, if you're so inclined, we now have Virtual Consultations so you can make contact with us remotely.
Procedure
Breast reduction surgery is an outpatient procedure. It usually takes about two hours to complete and you will be able to go home the same day. Often, patients only require a local anesthetic with sedation, which eases recovery.
After Dr. Freidlander delineates the topography of your chest with a medical marker, he will be prepared to make his incisions. Empowered by the resonant energy of the VASER device's magical cannula, he will work delicately around the chest. He carefully sculpts and shapes the chest, all with a keen eye toward symmetry. There is tender glandular tissue in the breasts that Dr. Friedlander is sure to avoid. VASER allows the doctor to cleverly work around these structures without damaging them.
As the procedure quickly comes to a close, Dr. Friedlander will allow you some time to recover from your anesthesia before releasing you to return home.
Recovery
Breast reduction with VASER lipo has a shorter recovery time than other forms of the procedure because it is so minimally invasive. Many patients feel that they can return to work within two weeks of surgery, and most say that they have almost completely recovered after a month.[4]
Dr. Friedlander may direct you to wear a postoperative support bra while you recover. The bra will assist the healing process and help preserve the integrity of your gorgeous results. It is important that you keep all of your follow up appointments with Dr. Friedlander so that he can carefully monitor the progress of your rehabilitation.
How Much Does Breast Reduction with VASER Lipo Cost in Northern California?
Every patient's body is unique and so is their journey. VASER liposuction offers an easier alternative to more involved versions of breast reduction surgery, but the procedure is not for everybody. At your private consultation, Dr. Friedlander will carefully assess your physiology to see if you will benefit. Women with hyperextended, overstretched skin at the chest my not qualify. The breasts require the right ratio of fat-to-glandular tissue for VASER to be of significant assistance.
After Dr. Friedlander has qualified you for VASER assisted breast reduction, he will help you to create a custom treatment plan. At this time, he will quote you an accurate cost. NorCal Liposculpture has joined with several financing partners to provide our patients with a wider range of payment options. We also run frequent specials featuring limited-time offers and exclusive package deals.
FAQ
Is VASER lipo better than regular lipo?
VASER liposuction is a significant improvement over traditional liposuction. Chief among its benefits is that it puts less stress on the surgical site, leading to a quicker recovery. VASER is minimally invasive because it only requires a small incision. While its soundwaves work beneath your skin, the targeted fat pockets are harmlessly liquefied without the use of heat or other potentially harmful RF energies. VASER lipo is easier on the body because the liquefied fat glides up the cannula tube rather than being "ripped out" as it is in similar procedures. Your doctor has more precise control over fat aspiration, leading to more smoothly sculpted results. 
Can breast reduction be done with VASER liposuction?
VASER liposuction presents a minimally invasive alternative to traditional breast reduction surgery. It requires fewer incisions, which significantly reduces downtime. However, breast reduction with VASER is not for everyone. Consult with your doctor to see if you qualify.
References