Liposuction Sacramento, CA
Conveniently located to serve the areas of Roseville, Antelope, Citrus Heights, Rocklin and Sacramento, CA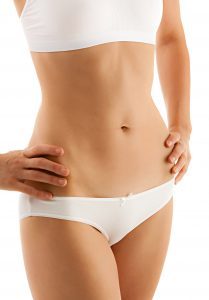 Exercise and a healthy diet are an excellent way to stay fit, physically and mentally. However, many people struggle with stubborn fat deposits that are resistant to vigorous exercise and healthy eating. Common places for both men and women to develop these fat pockets include the abdomen, buttocks and thighs.
Liposuction is an excellent solution for removing fatty tissue from the body in a natural, beautifully-sculpted procedure. If you are looking for a solution to the fatty areas you struggle with, Dr. Friedlander offers VASER liposuction and traditional tumescent liposuction at his conveniently located office in Sacramento. Dr. Friedlander will be happy to consult with you to help you determine the liposuction technique that is best for you and your case.
Liposuction & Fat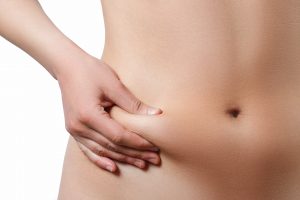 Liposuction removes and sculpts fat deposits to improve the natural contour of your frame. Liposuction can only be performed on one type of fat: white fat. We have two types of fat in our body, white and brown. White fat develops as we age and is a result of a lack of exercise and slow metabolism. White fat doesn't have blood vessels, which is why it has a white appearance.
White fat insulates and cushions our internal organs. Sometimes, people develop an excessive amount of visceral white fat, or belly fat, that can increase their risk for cancer, diabetes and heart disease. White fat is a commonly unhealthy fat, however, with vigorous exercise, it can be turned into brown fat.
An excess of fat is bad for our health and often negatively affects us mentally. A healthy diet and regular exercise benefits us mentally and helps our bodies metabolize white fat, or turn it into brown fat.
Liposuction surgery removes excess white fat deposits and improves the patient's natural contours. Unfortunately, patients who have a firm, protruding "beer gut" may in fact have an issue with excess brown fat, which cannot be treated with liposuction. Liposuction is meant to reduce stubborn fat deposits and is not an alternative to healthy living or weight loss. It is meant to sculpt the body for a leaner, more desirable appearance.
Candidates for Liposuction
Liposuction is an excellent solution for both men and women. An ideal candidate for this procedure is a healthy non-smoker who does not have medical conditions that will affect their healing process. Other factors that qualify someone as a candidate are:
The patient needs to be within 30 percent of their ideal weight
Have elastic, firm skin
Adequate muscle tone
Maintain a healthy lifestyle
Have stubborn fat deposits in their hips, thighs, bellies, neck, or chest
Have asymmetrical areas in their body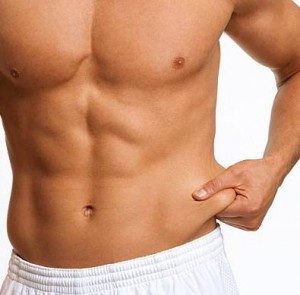 Liposuction is for patients who have a realistic expectation for their body after the contouring procedure is complete. If you are interested in tightening your skin in addition to eliminating stubborn fat, discuss combining your liposuction surgery with a skin tightening technology such as VASER liposuction during your personal consultation. Liposuction and VASER liposuction are excellent solutions for people who would like to contour their body and address a moderate amount of fat.
Liposuction Consultations in Sacramento
During your personal consultation, you will get the opportunity to meet with Dr. Friedlander to discuss your aesthetic goals and desired outcome from liposuction. Together, you and Dr. Friedlander will develop a personalized treatment plan that best achieves these goals.
Dr. Jack Friedlander – Top Sacramento Liposuction Expert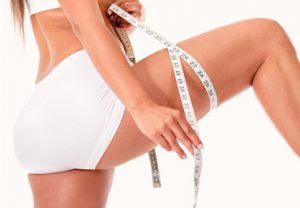 Dr. Friedlander will inquire about your medical history, past surgeries, current medications and any drug allergies. He will also examine the area you are concerned about and take photos so as to better plan for the procedure. This will help him assess whether liposuction is the best solution for you. He may suggest alternative solutions that will better achieve your goals.
Dr. Friedlander will walk you through the liposuction experience and explain your available options, such as techniques and tools that may be used. He will also discuss risks, recovery and expected outcomes with you. If you choose to pursue liposuction treatment, you will plan a date and receive instructions for your pre and post-op procedures.
We encourage our patients to come to their consultations with all of their questions and concerns written down. Our goal is to educate you on the procedure and make sure you feel comfortable with your choice.
Dr. Friedlander and his expert staff strive to build relationships with their Sacramento patients to provide a friendly, comfortable experience. If you have any questions, please feel free to call!
Preparation
Following your personalized directions will help you have a safe and positive experience.
Dr. Friedlander and his staff will provide all of their patients with detailed information on how to prepare for their procedure. You'll be asked to stop taking any medications or supplements that cause blood thinning two weeks before the surgery. This includes aspirin, Vitamin E, and other anti-inflammatory medicine.
Other ways you can help prepare for your liposuction surgery in Sacramento are:
Stop smoking two weeks before the surgery. Smoking will increase potential risks by decreasing oxygen in the blood.
Creating a comfortable sleeping area with plenty of pillows you can use to elevate treated areas.
Buy foods that are easily digested.
Pick up pain medications a few days before the surgery.
Put things you need within reach of your recovery area.
Wear loose-fitting clothes on the day of your surgery. This will prove to be comfortable for you as well as reduce unnecessary pressure to treated areas.
Coordinate with a family member or friend to pick you up from the surgery as well as stay with you the first night after the procedure.
Liposuction Procedure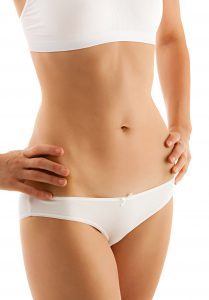 Dr. Friedlander offers traditional tumescent liposuction and VASER liposuction. Based on his many years' experience, these two techniques produce the best results for his patients. Patients will receive liposuction under IV sedation. Depending on the size of the area you would like to address, liposuction can be performed within two to four hours.
Dr. Friedlander achieves the most impressive fat elimination and body contouring with VASER liposuction. Thanks to VASER technology, patients can receive a shorter surgery and enjoy a shorter recovery time. At the beginning of a VASER liposuction surgery, the surgical team will first cleanse and mark the targeted area for surgery. Tumescent fluid will next be introduced into the treatment area. Tumescent fluid is a solution of saline, epinephrine, lidocaine, and bicarbonate. This fluid has an anesthetic effect and the added benefit of causing the fat cells to swell and constrict blood vessels. This makes fat easier to remove and reduces post-procedure bruising.
VASER technology allows Dr. Friedlander to maximize targeted fat elimination.
The tumescent fluid will be given time to take effect before Dr. Friedlander will make the few, small surgical incisions necessary to perform fat extraction. Dr. Friedlander takes care to place these incisions in positions that will be easily concealed in the natural folds of the body. These incisions will allow him to access the treatment area with a slim VASER cannula. The cannula (a thin, hollow tube) will emit ultrasound energy that will agitate the bubbles in the tumescent fluid. The ultrasound waves will dramatically improve fat breakdown. The fat deposits will be emulsified, breaking them into tiny fat globules that are easy to gently suction from the body.
VASER ultrasound waves have the added benefit of constricting local tissues. This will produce pronounced skin tightening. Dr. Friedlander achieves dramatic results with VASER liposuction: he will custom-tailor your liposuction to achieve your preferred body contours!
Patients who prefer traditional tumescent liposuction will receive similar surgical steps, but will have their fat broken down and eliminated with tumescent fluid and a standard, slim cannula. The tumescent fluid will make the fat easier to remove from the body and keep the patient's surrounding tissues safe during fat extraction.
Once the desired, slim contours have been achieved, incisions will be closed with fine sutures.
Your body will be noticeably slimmer immediately after your liposuction surgery. Patients may receive a compression garment to reduce swelling and help their body accept their new contours.
Up to five liters of fat can be removed in one procedure! However, the amount of fat that can be removed will vary between patients based on their goal and body type. With a caring team and a highly trained specialist like Dr. Friedlander performing the surgery, your results will be something to look forward to!
Why Choose Liposuction in Sacramento
There are many benefits to receiving liposuction. VASER liposuction and traditional tumescent are safe procedures that help both men and women improve the shape of their body and boost their confidence.
Other benefits of liposuction with Dr. Friedlander include:
More definition
Reduction in fat deposits
Symmetry
Improved contour
Shorter recovery, thanks to Dr. Friedlander's advanced training and methods
Liposuction is a transformative procedure that sculpts the way you look!
Recovery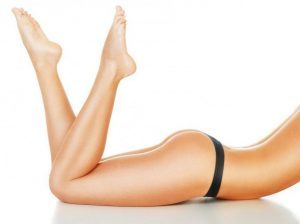 This procedure is performed on an outpatient basis. A family member or friend will need to pick you up after your liposuction treatment session. Following the surgery, you will be monitored in Dr. Friedlander's state-of-the-art facility in Sacramento until you are ready to return home.
Bruising, swelling, and soreness are to be expected for a few weeks. Pain medication will have been prescribed to help with any discomfort.
Compression garments will be applied to the treated area and will need to be worn for about two weeks. This will help the body shape to the new contours as it heals. Another compression garment may need to be worn for about four to six weeks to promote healing and contouring as well. With tumescent liposuction, drains are rarely needed. If Dr. Friedlander applies drains, he will inform you how to care for them until he removes them.
A daily massage on the treated areas will help diminish swelling. You may use any type of lotion and should act gently to stimulate lymphatics.
Driving can normally be resumed after three to five days. You will need to wait until you are off pain medication. Swimming and baths may be enjoyed after two weeks when the incisions sites have healed.
Strenuous exercise should be avoided for up to a month. Check-up appointments at our Sacramento office will be necessary for Dr. Friedlander to ensure you are healing properly. At these times he will inform you when to return to exercise and regular routines. If you have any questions during your recovery time we encourage you to call us.
Liposuction Results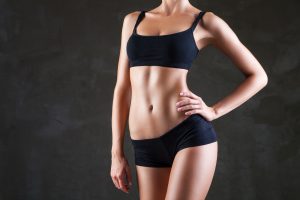 Results will be immediately noticeable and will improve as swelling goes down over the next few days following the procedure. At four weeks the new contours should be distinct. Liposuction provides long-lasting results. To ensure longevity, a healthy diet and exercise routine should be practiced to maintain a healthy body weight.
Cost of Liposuction in Sacramento
The cost of your liposuction surgery will vary based on the technique Dr. Friedlander uses to achieve your goals as well as how many areas are being treated. After presenting your concerns and coming up with a treatment plan during your consultation, Dr. Friedlander will discuss a pricing strategy with you. If you are interested in how tumescent or Vaser liposuction will transform your body and boost your confidence, contact our office and schedule a consultation with Dr. Friedlander today at (916) 347-7755!