Abdominal Emsculpt
Conveniently located to serve the areas of Roseville, Antelope, Citrus Heights, Rocklin and Sacramento, CA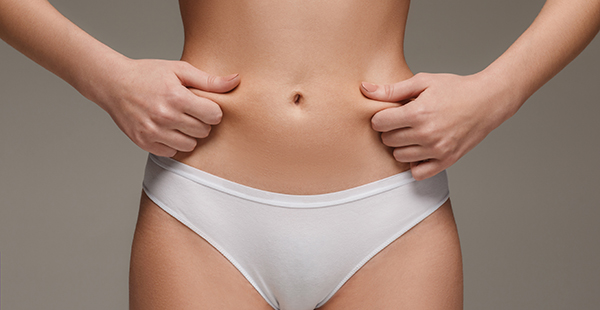 Abdominal Emsculpt is a non-invasive procedure to build muscles in your midsection. In the span of 30 minutes, you can achieve similar results to doing thousands of crunches!
NorCal Liposculpture is your premier destination for body enhancement techniques that produce stunning results. Under the expert leadership of Dr. Jack Friedlander, NorCal Liposculpture can contour your midriff to your specifications using the most advanced technology available. Dr. Friedlander is proud to serve the needs of the greater Sacramento area from his convenient location in Roseville, California. Contact us online or call (916) 347-7755 to schedule an appointment. We also offer virtual consultations to best suit your lifestyle and needs.
About Emsculpt in Sacramento
Tighten your stomach. Can you feel how your body responds to the voluntary flexing of your muscles? Your nervous system is sending a complex series of chemical signals to your abdomen in order to coordinate its movement. Now imagine repeating this process 20,000 times. Exhausting, isn't it?
Dr. Friedlander can take the monotony out of muscle building, courtesy of Emsculpt. The Emsculpt device harnesses high-intensity focused electromagnetic energy, also known as HIFEM.[1] By triggering your own abdominal muscles to flex involuntarily, HIFEM technology replicates a strenuous workout without requiring you to lift a finger.
Before & After Photos
Before and After Photos
Benefits of Body Contouring
Diet and exercise are the ideal disciplines to help you stay in shape. However, eating right and working out may provide uneven results, especially in those "problem" areas. The belly is notoriously stubborn when it comes to maintaining a flat, youthful appeal. NorCal Liposculpture can supplement your healthy lifestyle with a body contouring strategy that accentuates your best features.
When your tummy experiences the benefits of Emsculpt, the physical rewards will be quite noticeable. But abdominal Emsculpt also ushers in several psychological perks as well. You can flex your V-shape by wearing form-fitting clothes and revel in the confidence boost that Dr. Friedlander has given you.
Benefits of Emsculpt
Defines stomach muscles
Builds tone naturally
Non-surgical, non-invasive
No anesthesia required
No downtime necessary
To experience the benefits of abdominal Emsculpt for yourself, contact NorCal Liposculpture at your earliest convenience.
Eligible Candidates
Healthy individuals in the Sacramento vicinity who wish to tighten and tone their abdominal muscles are ideal candidates for Emsculpt treatment. Please inform Dr. Friedlander if you have damaged your recti muscles in the past so he can formulate the best approach for your improvement regimen.
Private Consultation at NorCal Liposculpture
Before proceeding with an abdominal Emsculpt session, it is imperative that Dr. Friedlander meets with you to determine your eligibility for HIFEM enhancement. He will perform a brief physical examination of the midsection and listen to your aesthetic goals. Please be ready to share your medical history so that Dr. Friedlander gets a complete picture of your wellness journey.
Communication is essential to healthcare. In the spirit of open and honest communication, we regularly update our blog. Feel free to read through our posts before visiting NorCal Liposculpture. If any questions arise, please bring them with you to your consultation with Dr. Friedlander. Call (916) 347-7755 to schedule your meeting with our friendly, attentive NorCal Liposculpture team.
Preparation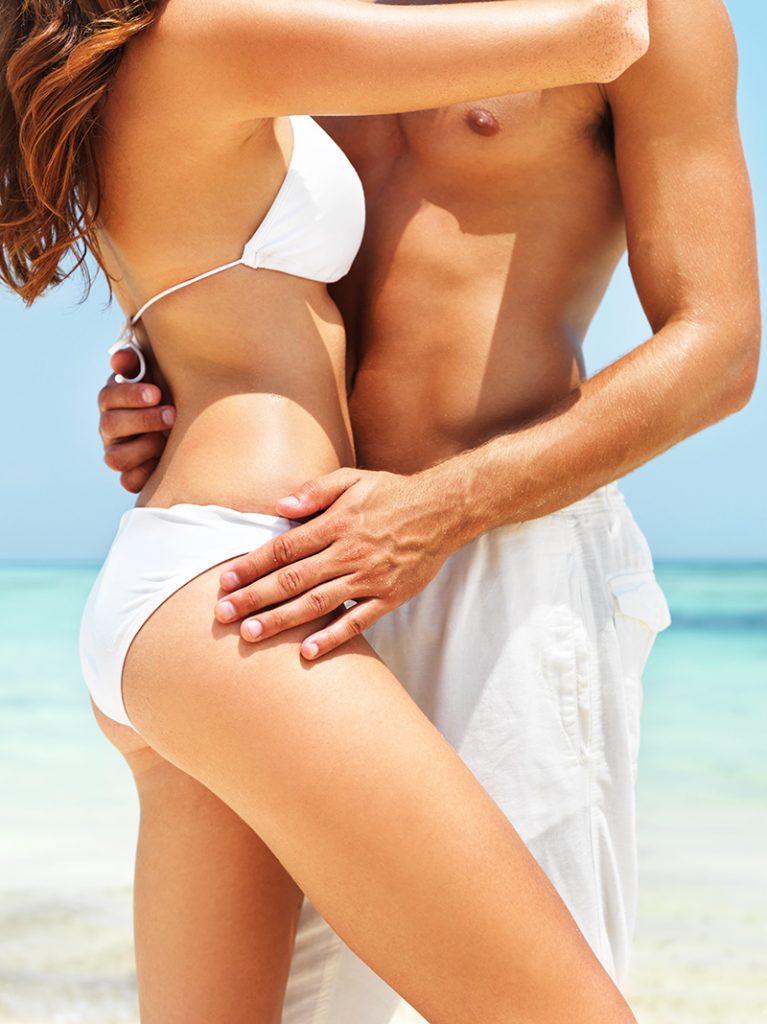 The Emsculpt process is so straightforward, you may be deemed ready for your first session soon after your consultation. In general, you may want to avoid working out the abdominal muscles for 24 hours leading up to your session, as Emsculpt will flex your midriff thousands of times in under an hour.
Please wear loose clothing to the procedure and bring something to read (or a smart device to surf). Emsculpt technology does the heavy lifting so you can sit back and entertain yourself!
Emsculpt Procedure
From the moment you arrive at NorCal Liposculpture, we want you to feel right at home. You will be led to a private room where you can lie back and relax before your procedure begins. Your NorCal Liposculpture medical staff will answer any questions you may have as they outfit you with the pads and applicators that deliver Emsculpt's strengthening energy.
You may feel warmth and a slight tightness as your muscle fibers flex repetitively. This just means that Emsculpt is working. The abdominal device is customizable and perfectly controlled. If at any time you feel uncomfortable with the Emsculpt process, your NorCal technician will end the session and attend to your needs.
The duration of an abdominal Emsculpt treatment is approximately 30 minutes. You will be free to resume your normal daily activities once Dr. Friedlander gives you the green light.
Rapid Recovery
There is no downtime associated with Emsculpt due to the fact that the device never breaks the plane of your skin. You will not need to overcome the fog of anesthesia, so you can simply go about your day as if you just rocked an intense workout… because you did!
Be advised: you may want to skip your crunches for 24 hours following an Emsculpt abdominal session. The HIFEM technology contracts your stomach musculature thoroughly and safely, and you don't want to overexert the same muscles you just toned. Rest up and allow your taut, firm belly the time it needs to replenish its energy.
Remarkable Results
So often, we speak about enhancement in vague terms because improvement is subjective to each client. But one particular study sought to quantify the rewards of abdominal Emsculpt by measuring muscle mass. According to the survey, the average recipient of Emsculpt treatment experienced a 15.4% increase in the thickness of their respective rectus abdominis muscles.[2]
While this data is encouraging, to say the least, it is just a number. We like to quantify our achievements at NorCal Liposculpture by the smiles on our clientele's faces. Dr. Friedlander is guided by the twin principles of safety and satisfaction. He will recommend the best procedure for your body without putting undue stress on your systems.
Take one look at our rave reviews and you will see how dedicated and professional Dr. Friedlander is. NorCal Liposculpture is committed to providing 5-star service to the communities of Roseville, Folsom, Citrus Heights, Rio Linda, Rancho Cordova, and Sacramento.
Complementary and Alternative Procedures
Emsculpt is a wonderful way to build muscle tone and define your six-pack abs, but bothersome fat may obscure your fit physique. To rid your midsection of unwanted bulk, consider the benefits of VASER liposuction. Dr. Friedlander begins by bathing an unwanted fat deposit with tumescent fluid. Once the liquid sufficiently numbs and softens the targeted fat cells, Dr. Friedlander introduces VASER soundwaves to further loosen excess bulk. VASER stands for vibration amplification of sound energy at resonance. Using VASER technology, Dr. Friedlander can break down abdominal fat precisely and efficiently. He then uses a thin vacuum tube called a cannula to remove unwanted fat cells, contouring the midriff of your dreams.
To discuss whether VASER liposuction or Emsculpt (or a combination of both) are appropriate for your belly contouring needs, contact our office in Roseville, California.
But improvement is not isolated to the belly region. Dr. Friedlander can address a wide array of cosmetic and wellness issues. If, for example, you have accumulated unwanted weight along the hips and/or thighs, you may be struggling with Lipedema. Dr. Friedlander can assess your issue and recommend the best remedy for excess bulk along the lower body. Perhaps loose skin is more of a problem for you? In that case, consider the benefits of Renuvion skin tightening treatment.
From sagging skin to stronger abdominal muscles to fat reduction, NorCal Liposculpture is your ultimate resource in aesthetic improvement.
FAQ
How much does Emsculpt cost in Sacramento?
The cost of Emsculpt depends on how many sessions you schedule and how extensive the treatment you desire. Dr. Friedlander will provide you a transparent pricing breakdown as part of your comprehensive consultation. In the meantime, please visit our financing page to learn about our credit and payment options. We look forward to delivering the best care at the right price. 
How many Emsculpt sessions do I need to sculpt my midsection?
Your Emsculpt schedule will be tailored to your needs and the dimensions of your belly. In general, our clients experience ideal results after six Emsculpt sessions, each lasting approximately 30 minutes. These appointments should be spaced out 2-3 days apart to allow your body the time it needs to calibrate its musculature between sessions. Please call (916) 347-7755 to discuss your individual enhancement plan and schedule your next Emsculpt abdominal treatment. 
References
Jacob, C., Kinney, B., Busso, M., Chilukuri, S., McCoy, J. D., Bailey, C., & Denkova, R. (2018). High intensity focused electro-magnetic technology (HIFEM) for non-invasive buttock lifting and toning of gluteal muscles: a multi-center efficacy and safety study. Journal of Drugs in Dermatology: JDD. 17 (11) 1229-1232. PMID: 30500146
Kinney, B. M., & Lozanova, P. (2019). High intensity focused electromagnetic therapy evaluated by magnetic resonance imaging: Safety and efficacy study of a dual tissue effect based non‐invasive abdominal body shaping. Lasers in Surgery and Medicine. 51 (1) 40-46. https://doi.org/10.1002/lsm.23024