VASER Liposuction is a surgical technique that extracts unwanted fat cells from your "problem areas" using ultrasound energy to gently emulsify the targeted fat, making it easy to remove. A tummy tuck (abdominoplasty) is a more invasive procedure that removes excess skin and tightens loose muscles in the midsection. The approach that works best for your needs and desires depends on your unique anatomy. This page is designed to be an introduction to the methods involved with both tummy tuck surgery and VASER liposuction treatment.
Dr. Jack Friedlander is an expert in the variability and application of body contouring options. To learn more about VASER liposuction or abdominoplasty, call (916) 347-7755 or contact us online. Our Roseville office is conveniently located to serve the needs of Sacramento, Northern California, and beyond. We also offer virtual consultations to best suit your schedule and lifestyle. 
Before and After Photos
Benefits of VASER Liposuction
The VASER liposuction process is focused and thorough. You are empowered to have your body contoured the way that expresses your ideal form. Simply explain which areas cause you dissatisfaction and Dr. Friedlander can assess how liposuction can help.
Case in point: the belly. Many of us have difficulty burning fat along the midriff, even through proper diet and exercise. VASER Liposuction, however, can target excess fat along the abdomen and remove it gently and effectively.
One of the main benefits of VASER liposuction is how targeted it is. There are no long incisions required because the only invasive aspect of liposuction is the cannula. A cannula is a thin metal tube used to remove and contour away unwanted fat cells.
Tummy Tuck Complications
Now, let's compare the VASER liposuction procedure described above with the more extensive tummy tuck (abdominoplasty) process. The surgical staff performing a tummy tuck must completely reshape the belly region. After making elongated incisions above the pubic region and/or around the belly button, doctors trim away loose skin. They can then rejoin the remaining skin, tightening as they go.
The invasive nature of tummy tucks increases the risk of complications. One extensive study of over 200 patients showed that 37.4% encountered complications after their abdominoplasty procedures.[1] To address these complications, some  patients extended their need for time in the hospital, which added to the already expensive tummy tuck process. 
Liposuction's Advantages Over a Tummy Tuck
Less invasive
Less scarring
More treatment areas
Less recovery time
The Versatility of VASER
A tummy tuck is, as the name suggests, only applicable to the tummy. Liposuction, on the other hand, can help slim and shape several hard-to-reach areas of the body. If upper arm fat is getting in the way of showing off your toned musculature, for example, liposuction can help. Uncomfortable thigh fat can be gently swept away with a strategic VASER liposuction session from Dr. Friedlander. Even bulky neck protrusions and double chins can be treated with liposuction.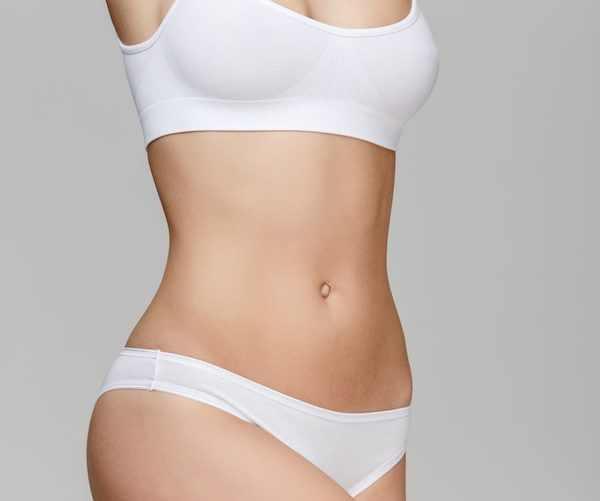 Dr. Friedlander can accomplish such a fantastic array of goals because he has embraced the use of VASER liposuction. VASER is an acronym for vibration amplification of sound energy at resonance.[2] Simply stated: Dr. Friedlander employs powerful, precise pulses of sound to loosen unwanted fat for extraction.
With the help of VASER technology, our clients can sculpt such subtle areas as the chest and the knees. Tiny layers of fat are now accessible thanks to VASER innovation. To discuss how VASER liposuction can transform your body, call (916) 347-7755 and connect with our attentive, knowledgeable staff. 
Eligible Candidates
If you are a healthy individual in the Sacramento area who wishes to eliminate fat from your "problem areas," then VASER liposuction may be ideal for you. Fat extraction is not intended to be a weight loss solution, but rather a body contouring opportunity.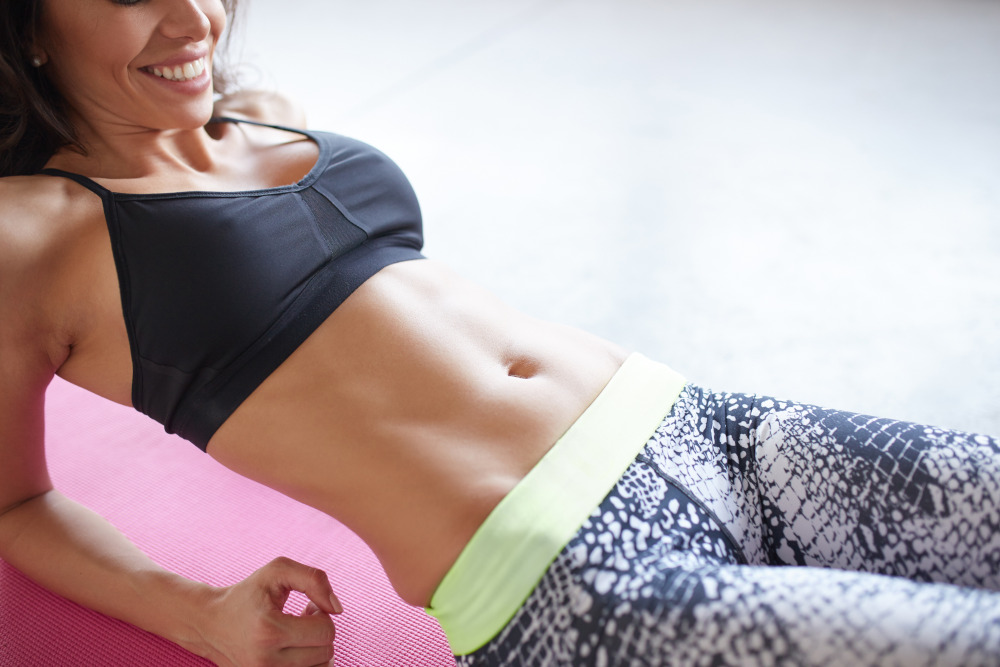 A tummy tuck is a more involved procedure than liposuction. It is not advisable to get abdominoplasty surgery if you suffer from deep vein thrombosis (DVT), a heart condition, diabetes mellitus, hypertension, morbid obesity, or certain connective tissue diseases.[3]
Liposuction is far less invasive than a tummy tuck, so it carries fewer risks. Dr. Friedlander can determine your eligibility for liposuction during your comprehensive consultation. 
Private Consultation in Roseville, California
The comparison between liposuction and abdominoplasty is an important one to consider before embarking upon your body contouring journey. The contrast presented on this page is a great starting point, but it is missing one crucial ingredient: you. Dr. Friedlander is ready to learn about your unique needs and goals. When he compiles all of the pertinent information regarding your aesthetic outlook, he can recommend the perfect procedure(s) to help you achieve your ideal self.
A consultation with Dr. Friedlander is an opportunity to convey your aspirations and concerns, all in one convenient meeting. After all, communication is the foundation of all great improvement. In an effort to provide continued communication to the greater Sacramento region, we regularly update our blog. Feel free to read through our posts and bring any questions that may arise with you to your consultation appointment. 
Preparation and Procedure
During your consultation, Dr. Friedlander will answer any questions or concerns you may have. Liposuction requires less stringent preparation than a tummy tuck. Since you can experience the benefits of liposuction in various regions of the body, your directions leading up to the treatment will be customized to the treatment area.
In general, it is advisable to quit smoking and stop taking certain blood thinners in the weeks leading up to an invasive procedure. Dr. Friedlander wants your circulation to be at peak performance to ensure a successful treatment and recovery.
On the day of your procedure, the NorCal Liposculpture team will make you feel right at home. You will receive the appropriate sedation and local anesthesia for your liposuction session. Once you are sufficiently sedated, Dr. Friedlander will bathe the targeted fat with a tumescent liquid. This tumescent fluid contains lidocaine, as well as other medications, to minimize discomfort. Tumescent liposuction is a technique that softens fat, making it easier to extract. VASER technology assists with the emulsification of unwanted fat cells, breaking them down even further. Following these steps, the fat will be aspirated through special cannulas and your body will be contoured and sculpted. The duration of your body contouring procedure hinges on how extensive your treatment area is.
Liposuction Results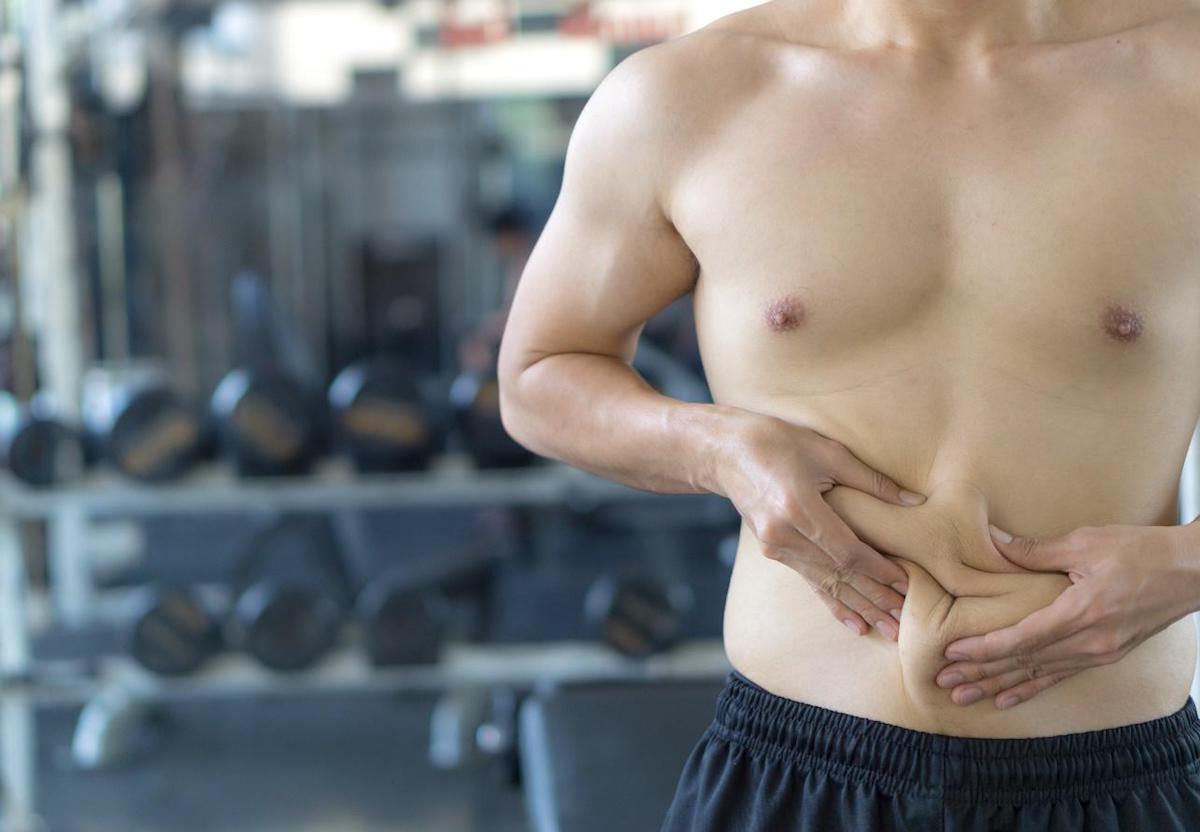 You will notice significant and immediate improvement following a VASER liposuction treatment by Dr. Friedlander. The unwanted fat from your "problem areas" will be greatly reduced. These ravishing results will continue to improve as your body adapts to its sleek, slim new contours.  During the healing process, your body will go through changes, and swelling will increase in the first couple of weeks before it starts to resolve, however, final results may take up 4-6 months To get a preview of how happy you can be with your body contouring journey at NorCal Liposculpture, visit our rave reviews page. 
Complementary Procedures
Liposuction is like a fine wine; it pairs beautifully with a full menu of aesthetic options. While liposuction removes unwanted fat, Emsculpt will not only reduce fat, but it is the only non-invasive system that actually builds muscle. The Emsculpt device uses high-intensity focused electromagnetic (HIFEM) energy to stimulate supramaximal muscular contractions. In simple terms: the technology fueling Emsculpt produces 20,000 muscle contractions in 30 minutes!  This supraphysiologic muscle activity leads to the death of fat cells overlying the muscle, resulting in targeted fat loss as well as muscle growth-without surgery! 
If you have skin laxity or stretch marks, Renuvion can help. Renuvion (also known as J-Plasma) uses radio frequency energy to ionize a helium gas into a plasma.  This results in very rapid heating and subsequent cooling to the fibro-septal network, which leads to the production of new collagen in the treated areas, significantly improving skin quality and skin contraction.
Hidden Costs Associated with Tummy Tuck Surgery
We mentioned earlier that a tummy tuck is considerably more expensive than liposuction. If the patient suffers from complications as a result of abdominoplasty surgery, those fees rise even further. Hospitalization, repeat doctor visits, and pain medications can all add to the price of a tummy tuck.
But there are several forgotten costs associated with tummy tuck surgery, as well. Abdominoplasty patients typically need to take more time off work than liposuction recipients, which can multiply the financial burden of a tummy tuck.
To learn how NorCal Liposculpture makes quality healthcare more affordable, please visit our financing page. Call (916) 347-7755 with any questions you may have.
FAQ
What's the difference between a tummy tuck and liposuction?
A tummy tuck procedure involves the removal of excess skin while liposuction focuses on gently "vacuuming" away unwanted fat. Tummy tucks may include liposuction as part of the process, but liposuction can be performed on several parts of the body – not just the belly. To learn more about the benefits of liposuction, contact our office near Sacramento. 
References
Neaman, K. C., & Hansen, J. E. (2007). Analysis of complications from abdominoplasty: a review of 206 cases at a university hospital. Annals of Plastic Surgery. 58 (3) 292-298. DOI: 10.1097/01.sap.0000239806.43438.54
Hoyos, A. E., & Millard, J. A. (2007). VASER-assisted high-definition liposculpture. Aesthetic Surgery Journal. 27 (6) 594-604. https://doi.org/10.1016/j.asj.2007.08.007
Bhargava D. (2008). Abdominoplasty today. Indian Journal of Plastic Surgery: official publication of the Association of Plastic Surgeons of India. 41 (Suppl) S20–S26. PMID: 20174539